[The excitement of esports, beyond traditional sports] Part 2 | Why we…
2021-05-11
| Do you like esports?
'Do you like sports?'
'Yes, very much. Cuz I'm a gamer.'
This conversation might seem strange in the past, but not anymore. Not long ago, or even today, some people don't recognize games as a sport. The beginning of the game was just a mean of entertainment. However, the game industry has expanded its scope and perched a part in the category of sports. In addition to having a tremendous industrial scale of over 1 trillion won globally, the number of people who enjoy games is overwhelmingly over other sports.
In the 2018 League of Legends World Championship, held at Incheon Munhak Main Stadium, 26,000 spectators filled the stadium. Although it was a match between the Chinese team and the European team, not the Korean team, Korean esports fans visited the stadium to watch the game. Many Chinese and European fans flew over to Korea to route for their team. It was just like the World Cup finals, where people from all over the world flock.
Esports was selected as a demonstration sport for the 2018 Jakarta-Palembang Asian Games. Esports players were recognized as official athletes and went through doping tests just like them. Sometimes drama happens when the bottom team beats the first team. Baseball's turnaround homerun at two out of the ninth inning, a three-point buzzer-beater in basketball are also factors that make sports so exciting. Such factors capture the eyes of fans, making their palms sweaty.
People go over similar experiences with esports. Exciting scenes often appear in esports competitions as the number of skilled professional gamers increases.
<2013 League of Legends Champions Korea Final>
The match between 'Faker' Sang-hyuk Lee and 'Ryu' Sang-wook Ryu at the 2013 HOT6 League of Legends Champions Korea final is considered one of the most unforgettable esports scenes. On this day, both teams, who reached the finals, played close matches until the fifth set. In the final stage, Ryu took the back of Faker, who had almost run out of stamina, but Faker's quick counterattack blocked his skill and suffered fatal damage. Eventually, Faker's team won the set and the tournament.
The look of the esports stadium is also not very different from other sports. The stadium is filled with spectators from hours before the start of the game. Whenever players are introduced, the voices of cheering comes from everywhere. At critical moments, everyone watches with their breath, and when the game is over, the stadium is filled with fans' roars.
According to a survey conducted by the Korea Creative Content Agency, 45.1% of respondents said, 'I enjoy esports as a hobby." Of these, only 54.5% answered 'I enjoy the game myself.' Of these, 75.1% responded that they 'watch the game' to enjoy esports. This survey shows that more people enjoy watching the game even if they do not play the game themselves. It has become similar to other traditional sports.
| Professional gamer, better off than K-pop Idol?
Which sports do you think gets the most salary in Korean professional sports? Baseball? Soccer? No, it is esports League of Legends' living legend Faker's annual salary is 3 billion won, which is more than 2.7 billion won of Choo Shin-soo, the highest-paid Korean professional baseball player. In 2018, the average annual salary for professional gamers in Korea was about 175.8 million won, which is higher than the yearly average wage for professional baseball of 15.65 million won.
Professional gamers have been in the top 10 in the elementary school students' dream job rank over the past ten years. Professional gamers ranked 8th in 2017, 9th in 2018, and 5th in 2020 in the 'Current Status of Elementary and Secondary Career Education' surveyed and announced by the Ministry of Education and Korea Vocational Competency Development Institute.
Their popularity is no less than idols. Teenagers flock to stores selling esports goods, and on the day of the game, they head to the stadium to meet their favorite players. After the game, there are instant fan meeting. Fans give the players a letter or gift, take pictures and get autographs
| TV series based on esports
The popularity of esports went beyond simply enjoying and watching games. A TV series about professional gamers was produced.
Smilegate dramatized its own IP 'CROSSFIRE'. CROSSFIRE is a first-person shooting game and is currently played in more than 80 countries worldwide by approximately 1 billion gamers. Titled 'Cheonwolhwaseon, the Chinese name of CROSSFIRE, is the first global case in which Korean esports IP to be dramatized. The series became hot with popular young actors Lu Han and Wu Lei acting as CROSSFIRE professional gamers and their story aiming for the top. The action director of the movie 'Deadpool' made the series better. It was aired through Tencent Video, a Chinese video platform, and the cumulative number of views reached 1.8 billion.
<Poster of 'Cheonwolhwaseon', the CROSSFIRE TV series>
| Esports in the COVID-19 pandemic
While other sports such as baseball, soccer, and basketball are stagnating due to COVID-19, the popularity of esports increases even more. Unlike other sports where the fun is halved as the game is postponed or played without spectators, online competitions are actively being conducted by utilizing its digital features. The broadcasters broadcast in the studio, and the players play in the lodge or in their own team play area. It is a structure that can continue to produce esport content while maintaining a non-face-to-face, safe environment.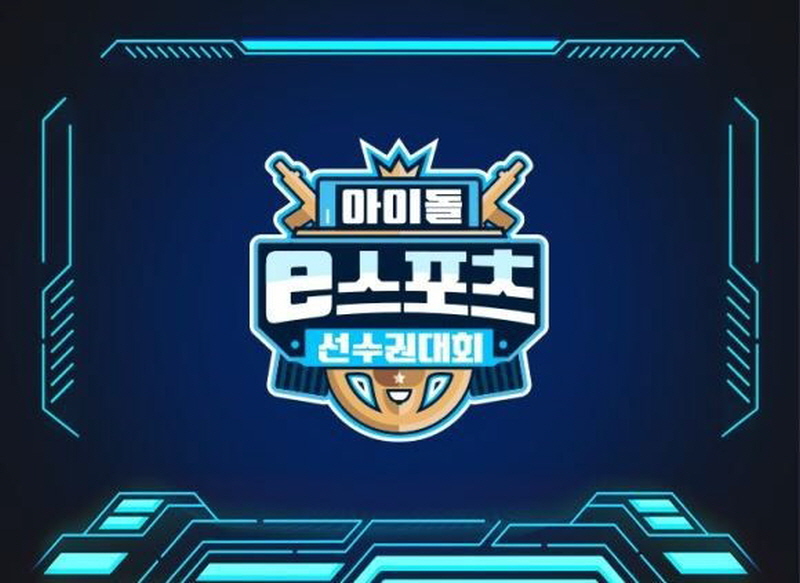 | Esports for everyone
Esports has already become one of the most popular cultures. It is gradually expanding its territories, from significant offline events to TV series. In addition, esports will further expand its fan base beyond the limits of age and gender. Sooner or later, a day may come where grandmothers, sons, grandchildren, and granddaughters sit around and watch esports together. Let's see how and where esports will go.
EDITOR's COMMENT
#CROSSFIRE
CROSSFIRE, launched in 2007, is a first-person shooting game and is currently played in more than 80 countries worldwide by approximately 1 billion gamers. The CROSSFIRE-based global esports league "CROSSFIRE Stars" records an average viewership of 20 million people for each event. Launched in 2013, CROSSFIRE Stars continues to expand in China, South America, Southeast Asia and Africa.
As a global No.1 FPS, CROSSFIRE is expanding its territories. CROSSFIRE movie is under production, partnering with Sony Pictures. A CROSSFIRE IP-based esports drama was aired in China. Microsoft is developing the console game 'CROSSFIRE X', which will be launched this year. A theme park has opened up in the Suzhou region of China that offers visitors a hands-on, real-life CROSSFIRE experience.
Related Contents