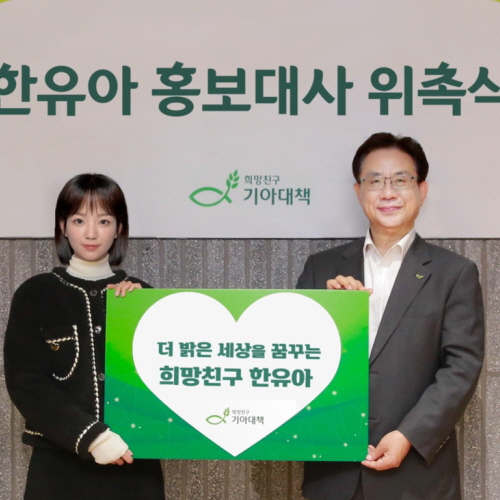 Smilegate's Virtual Celebrity Han YuA, Appointed Honorary Ambassador f…
2021-11-04
■ Virtual Celebrity Han YuA appointed honorary ambassador for Korea Food for the Hungry International… Will take the lead to spread social values pursued by Smilegate
■ Expected to open new horizons for ambassador activities that transcend time and borders in line with the characteristics of digital humans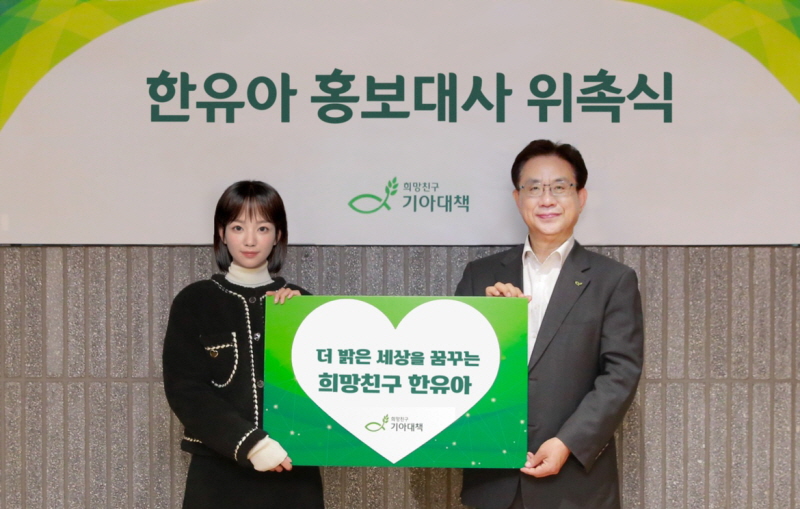 [2021-1104] Smilegate Holdings (CEO Seong Joon-ho) announced that Virtual Celebrity Han YuA has been appointed as honorary ambassador for Korea's first international relief development NGO Korea Food for the Hungry International (KFHI) Friends of Hope.
A ceremony was held with KFHI for the appointment of Virtual Celebrity Han YuA as honorary ambassador at Smilegate's Pangyo office. Han YuA will participate in donation activities for underprivileged neighbors both locally and abroad through collaborative projects between the two companies, serving as an honorary ambassador for KFHI for the next two years. Moving forward, Han YuA will carry out a variety of activities including donations of talent to promote the value of sharing.
Both companies plan to establish a mutually cooperative system to "elaborate on business areas and specify projects through consultation between the two companies as part of the 17 joint humanity tasks for sustainable development as resolved by the United Nations General Assembly ('UN Sustainable Development Goals')." The UN Sustainable Development Goals refer to 17 tasks that include reducing poverty and leaving no one behind, guaranteeing good health and well-being, and quality education for all.
As such, Han YuA will begin her warm steps towards spreading support for various projects as she learns about global problems and the importance of people. In addition to promotional activities, donation activities will continue to be carried out through direct participation in collaborative projects with KFHI.
Han YuA is a virtual celebrity introduced as a collaboration with GIANTSTEP Inc., a VFX (visual effects) studio that has received attention for its outstanding technology in the metaverse with the production of avatars for the Smilegate girl group aespa and the Naver XR concert. Han YuA officially became active with the launch of her social media channel last August. Her debut as a K-pop idol is scheduled for the end of this year with the release of a song.
KFHI President Yoo Wonsik said, "Despite movements of economic recovery with the arrival of the 'living with COVID-19' era, the reality is that there are still many neighbors experiencing economic difficulty. We hope that by spreading a culture of sharing with Virtual Ambassador Han YuA, the MZ generation that is familiar with a digital environment will take an interest in our underprivileged neighbors."
Baek Min-jeong, executive director of Smilegate IP Business said, "We are delighted that Han YuA has been appointed as honorary ambassador for KFHI. The fact that her first official undertaking is a meaningful activity that can be a positive influence in the real world despite being a digital human is of even more significance. We hope to open up new horizons for honorary ambassadors that transcend time and borders by playing to the advantage of digital human characteristics."
#스마일게이트 홀딩스 #버추얼 셀럽 #한유아 #버추얼 홍보대사 #국제구호개발 #NGO #희망친구 기아대책 #홍보대사 위촉
Related Contents