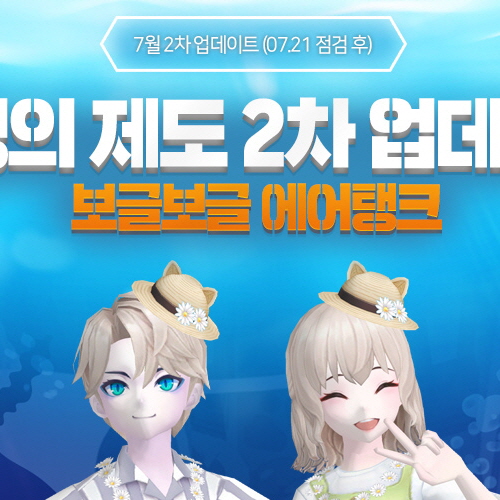 Smilegate "Tales Runner", Introduces a New Character "Xionell Claus"!
2021-07-21
※ This article was written on July 21st, 2021
■ Claus family prince of the Kingdom of Joy... Officially available and raffle prizes for buyers
■ New map "Boggle Boggle Air Tank"… A relay race with an air tank!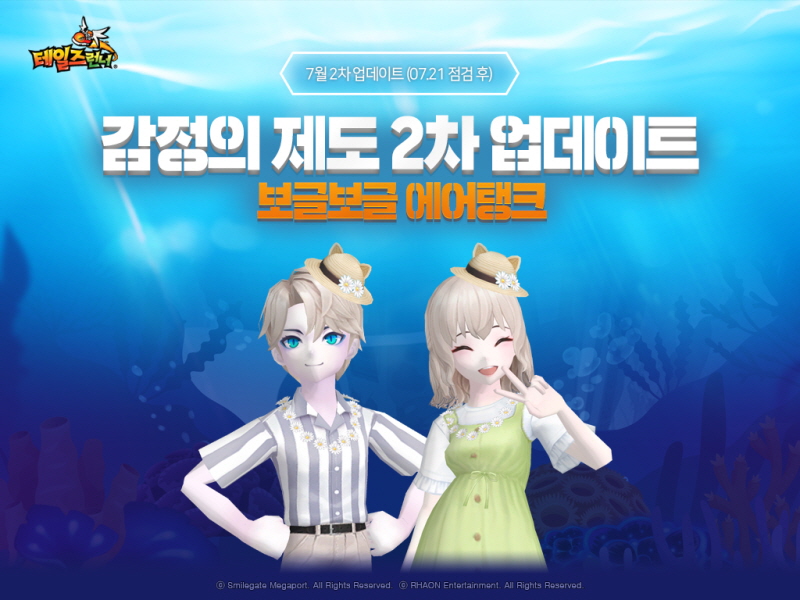 [2021-0721] Smilegate Megaport (CEO Ina Jang) announced on the 21st (Wednesday) that it has officially added the new character "Xionell Claus" to its popular online racing game "Tales Runner" (developer RHAON Entertainment) for the summer update.
The new character, "Xionell Claus", is a prince from the Klaus family of the Kingdom of Joy, one of the main stages of Emotion Islands. He is a key character who leads the story of Emotion Islands and possess high speed and power. In addition, he has the ability to increase the maximum speed of swimming, giving him an advantage on various maps including those of Emotion Islands.
Smilegate is holding two special events to commemorate the launch of the new character. The first event will enter those who buy the character in a raffle to win "Xionell gaming pads" and "Xionell beach towels".
The second event is called Kingdom Arts Festival which takes art or video submissions from users on the themes Xionell and Emotion Islands. Winners will win the kingdom's designer emblem and bonus cash. The event will run until the 17th of next month, and the package including Xionell will be available until October 5th.
The update also added the "Boggle Boggle Air Tank" map. The map features a 3 on 3 team match and takes place in Emotion Islands' second country, Kingdom of Sadness. It is a relay map where you switch off driving an air tank without exhausting the gauge for a total of 3 laps. It is important to manage your gauge level because you will be disqualified once you have exhausted it through dashes, jumps, and collisions.
Additionally, the new SSS rank mythology item "Industria" was added. Industria symbolizes diligence and functions as a boost part. Any Tales Runner user can earn this item by participating in the event diligently through attendance. You can earn "Locked Industria" on Day 16 and use the item on Day 35. Players who are unable to attend for 35 days can trade in for Industria at the trade shop.
This update also implemented an automatic fishing system for user convenience. Users can have NPCs fish for them while running in order to obtain items and experience points efficiently. "Artic Ice" was added to the Emotion Islands personal lottery as part of the third series of the redemption series.
Smilegate Megaport team leader Kim, Yu-jin said, "The real adventure of Emotion Islands has started with this update. Please enjoy the upcoming contents we prepared in the future as well".
RHAON Entertainment Park Han-soo said, "The new character, Prince Xionell Claus of the Kingdom of Joy, has an aggressive personality unlike existing characters. However, he possesses irresistible charm that many runners will enjoy".
For more information on the update, visit Tales Runner's official website (http://tr.game.onstove.com/). "Tales Runner" has been serviced since the summer of 2005 and currently is a steady-selling online game with 17 million users.
#Smilegate #Smilegate Megaport #Online Racing Game #Tales Runner #New Character #Xionell Claus #Emotion Islands #Xionell Launch Event
Related Contents