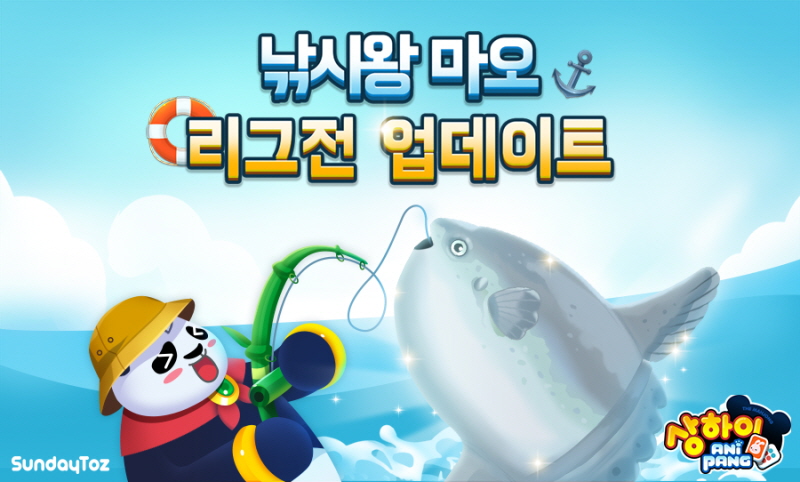 SundayToz, "Shanghai Anipang" Fishing King Event and League Match Upda…
2021-06-30
※ The article was written on June 30th, 2021
■ Mobile puzzle game "Shanghai Anipang" adds "Fishing King Mao" event and league system
■ Looks to bring forth various content such as puzzle stages, items, and social play
■ SundayToz "League matches, new puzzle stages, and item gifts will deliver more fun"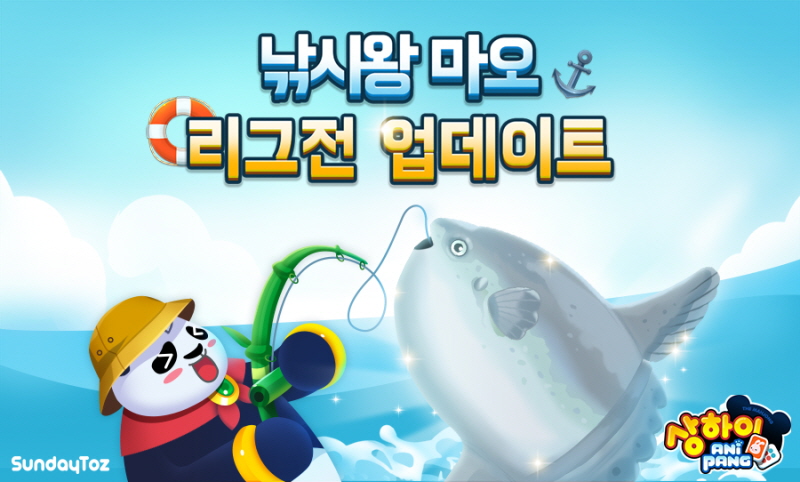 <"Shanghai Anipang" creates new league match for popular event "Fishing King Mao">
[2021-0630] SundayToz (CEO Kim Jeong Sub, www.sundaytoz.com) announced on the 30th that it will introduce a new league system in the "Fishing King Mao" event for its popular mobile puzzle game "Shanghai Anipang".
"Fishing King Mao" is an event where users compete in fishing, using bait acquired from puzzle play to have the most weight of fish captured. The league match will promote and demote 10 top and bottom players of the 30-player group to beginner, intermediate, advanced, professional, and legendary leagues. The company predicts that the "Fishing King Mao" update will add to the fun of puzzle play, competition, and social play.
SundayToz team leader Kim, Shin-hyun said "'Fishing King Mao' can be enjoyed by all users regardless of puzzle level. We hope that the event and league match will add to the fun of competing and bring forth various future content".
"Shanghai Anipang" is a representative mobile puzzle game of SundayToz where you find same blocks and eliminate them. It has continued to have a strong fan base since its release 6 years ago. It currently has 9120 puzzle stages and holds more than three events a week.
#Smilegate #SundayToz #Mobile Puzzle Game #Shanghai Anipang #Fishing King Mao #League Match #New Puzzle Stage #Item Gifts
Related Contents