Tales Runner's, 'Save Our Sea' campaign completed with donating $10K
2021-10-08
■ Raised $10K through a Tales Runner in-game event and donated to the Korea Green Foundation's 'Put Away Garbage on Earth Campaign.'
■ Smilegate Megaport employees participate in river purification activities as a token of appreciation for user participation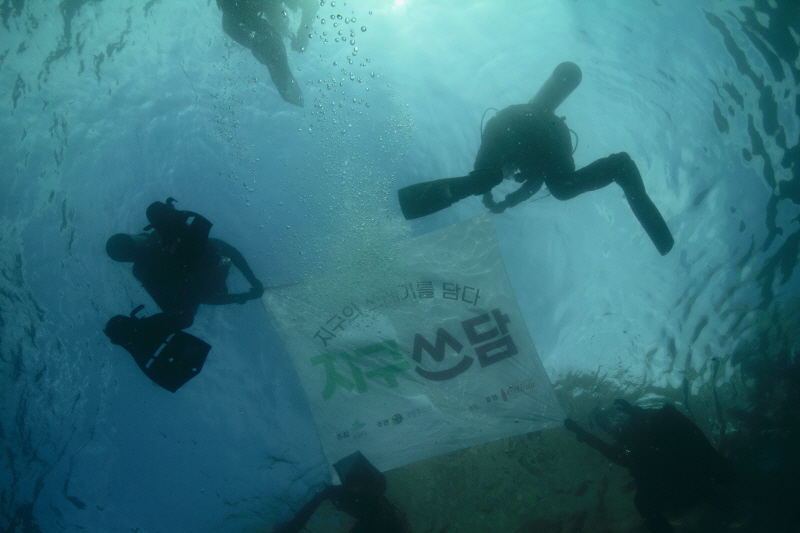 [2021-1008] Smilegate Megaport (CEO Ina Jang) announced that the in-game social contribution event 'Save Our Seas' ended successfully and delivered a donation of $10K to the Korea Green Foundation.
During the 'Save Our Seas' event, held from August 4th to 30thm, Tales Runner users went through a quest to pick up trash scattered around the sea of 'Islands of Emotions', the game's summer theme. Smilegate donated according to the number of trash users gathered.
Smilegate Megaport said, "Thanks to users, they completed 1.17 million quests, far exceeding the goal of 200,000, and raised a total of KRW 12 million ($10K) in donations. Smilegate owe a debt of gratitude to all users."
The donation money was donated to the Korea Green Foundation's 'Put Away Garbage on Earth' campaign through Smilegate Foundation. The 'Put Away Garbage on Earth' campaign, conducted by the Korea Green Foundation, aims to raise awareness about waste dumped into the sea, carry out cleanup activities, and support related organizations.
Smilegate Megaport's employees also conducted environmental purification activities in the rivers around Pangyo as a token of appreciation to users for exceeding the quest goal.
Smilegate Megaport Manager Kim Yu-jin said, "I hope that the success of this event will spread an exciting donation culture that contributes to society while enjoying the game at the same time. We will keep on doing our best to contribute to society with users."
'Tales Runner', serviced by Smilegate Megaport, released in August 2005, has been loved by users until now and is recognized as a steadily played online game representing Korea.
#Smilegate #Smilegate Megaport #Tales Runner #CSR Event #Donation
Related Contents