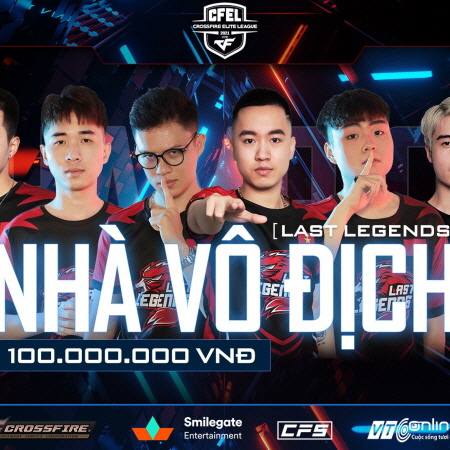 Smilegate Successfully Completes Vietnam CFEL 2021 Season 1, "LAST LEG…
2021-07-12
■ Vietnam competition resumes after 3 years, successfully completes the tournament
■ More than 2,000 simultaneous viewers per game, averaging to more than 100,000 viewers per day
■ LAST LEGENDS win the championship, showing off unchanged capability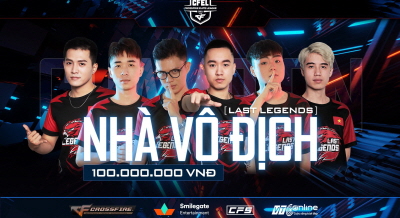 [2021-0712] Smilegate Entertainment (CEO Ina Jang) announced on the 12th (Monday) that it has successfully hosted the "Vietnam CROSSFIRE Elite League 2021 Season 1" (Vietnam CFEL 2021), the global professional league of CROSSFIRE which resumed after three years with VTC Online.
The "Vietnam CFEL 2021 Season 1" lasted for about seven weeks from May 9th to June 27th with the total prize money of 220 million VND (about 10 million won), with more than 100 teams applying for the preliminary rounds of the tournament.
"Vietnam CFEL 2021 Season 1" was divided into regular season and playoffs. "LAST LEGENDS" who led the Vietnamese CROSSFIRE League in 2017, showed off their unchanging capability by recording no losses in the regular season featuring Vuidin Van (aka Rambo) and Tanpong Mai (ala Shady). The LAST LEGENDS also won the championship by a landslide in the final.
Smilegate hosted all games of the "Vietnam CFEL 2021 Season 1" online to prevent the spread of COVID-19 and broadcasted through the Facebook page. More than 2,000 viewers watched each game simultaneously with an average of 100,000 viewers per day, proving CROSSFIRE's popularity as a renowned e-sports competition.
Smilegate Entertainment General Manager Yeo Byoung Ho said, "Despite the competition's comeback in three years, we were able to successfully complete the competition due to the efforts of every team. We will actively support Vietnamese CROSSFIRE players so that they can excel at international competitions like the CFS 2021 Grand Final. Please look forward to "Vietnam CFEL 2021 Season 2 as well".
Meanwhile one user released a music video to cheer on the Vietnam CFEL competition. For more information on this year's competition, please visit the official website at (http://www.crossfirestars.com).
#Smilegate #Smilegate Entertainment #CROSSFIRE #CFEL #Vietnam CFEL 2021 #CFEL Season 1 Complete #LAST LEGENDS
Related Contents