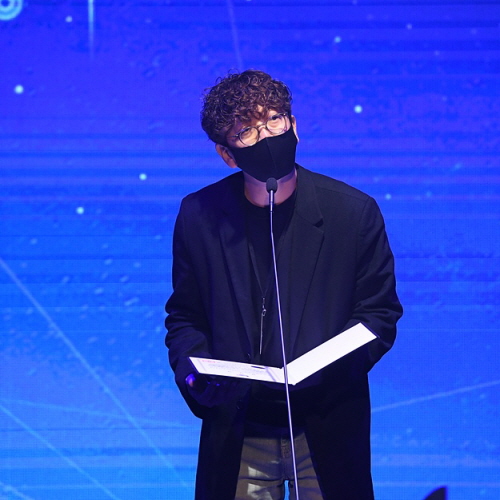 Smilegate Megaport Wins Social Contribution Excellence Award at the "2…
2021-11-18
■ Social contribution activities with direct participation from gamers and employees… Leading a gaming culture that spreads positive influence
■ Educational, medical, cultural, and daily support for vulnerable children locally and abroad, as well as contributions to overcome natural disasters and COVID-19
■ Smilegate Group makes sincere efforts for social responsibility and value creation as part of its sustainable management practices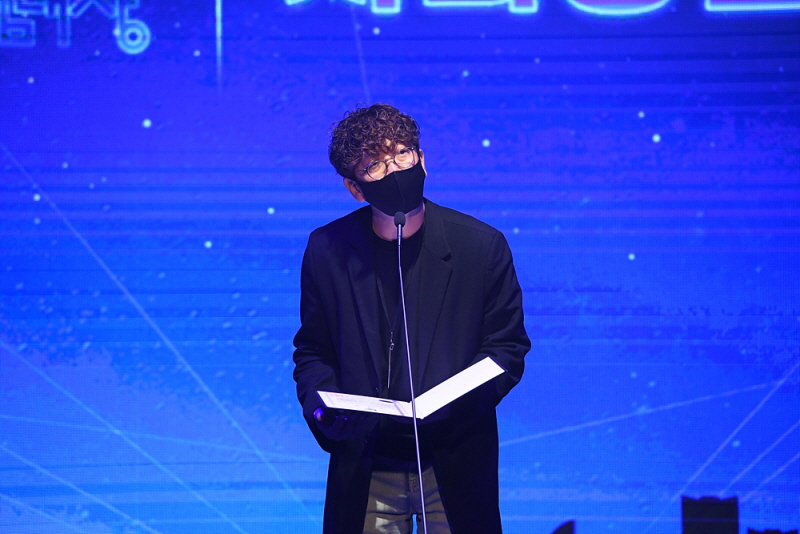 [November 18, 2021] Smilegate Megaport (CEO Ina Jang) announced on the 18th (Thursday) that it was awarded the Social Contribution Excellence Award at the "2021 Korea Game Awards" held at the KNN Theater in Busan, Haeundae-gu on the 17th.
Since its founding in 2012, Smilegate Megaport has provided online and mobile gaming services as well as been responsible for the healthy leisure and cultural lives of their users, carrying out various social contribution activities to offer educational, medical, cultural, and daily support for vulnerable children both locally and abroad.
Smilegate Megaport has continued to engage in participatory social contribution activities where users and company employees become both the subjects and participants of social contribution. As a part of these efforts, the company has offered continuous support to overcome social hardships caused by natural disasters and COVID-19, together, with its users, and has been recognized for its contribution to creating an active and altruistic gaming culture with the honor of being awarded the Social Contribution Excellence Award at the 2021 Korea Game Awards.
Additionally, Smilegate Megaport supports the development of various educational programs for prospective creators with Smilegate Hope Studio in order to maintain a healthy gaming ecosystem and has been fulfilling its social responsibility for the development of the gaming industry with development subsidy support for developers who have excelled in various competitions. Donation campaigns for vulnerable children have also been supported, starting with the 2015 "Kind-Hearted Kim Runner" in-game fundraiser with Tales Runner users to support vulnerable children, goodwill donations from Soulworker users for single-parent/single-mother families in 2018, as well as a 2019 Tales Runner campaign called "Donations of Love Day," a "2020 Epic Seven 'Epic Love' and 'Learning Never Stop'" campaign, a 2021 Tales Runner "Save Our Sea" campaign, and an Epic Seven campaign to "support vaccines for infectious disease with Epic Seven."
Furthermore, Smilegate Megaport has been donating office PCs and other IT devices since before the COVID-19 pandemic in 2017 in an effort to create a digital education environment for underprivileged children, and since the COVID-19 pandemic, recycled PCs utilizing reusable or recyclable components have been donated to children.
Moreover, Smilegate Megaport has taken part in offering support to the medical community that has needed assistance, in particular, during the nationwide COVID-19 crisis, as well as assisting in quarantine and emergency livelihood support for vulnerable groups. Smilegate Megaport has led social contribution activities for voluntary response to crises by donating personal protective equipment and quarantine supplies to medical personnel deployed in Daegu and Gyeongsangbuk-do in 2020 as well as delivering protective and hygiene supplies to single-mother households, local children's centers, and group homes.
Taking the stage to accept the award, Smilegate Megaport Director Ik-hoon Kwon said, "This award was made possible because there were users who shared the common purpose of spreading a culture of donation with sincerity. We would like to share the joy of this award with our users and express our gratitude. Smilegate Megaport will continue to spread the positive value of games and a genuine donation culture of gamers so that vulnerable children and youth can grow in a healthier environment."
Meanwhile, this was the third Social Contribution Excellence Award bestowed upon the Smilegate Group and is the result of efforts for social responsibility and value creation as a part of the Smilegate Group's sustainable management practices. Its sincerity to create a better world for future generations by fostering young entrepreneurs, supporting the growth of future generations, protecting the environment, and offering support for disasters has been highlighted, once again.
#Smilegate #Smilegate Megaport #2021 Korea Game Awards #Social contribution #Donation
Related Contents