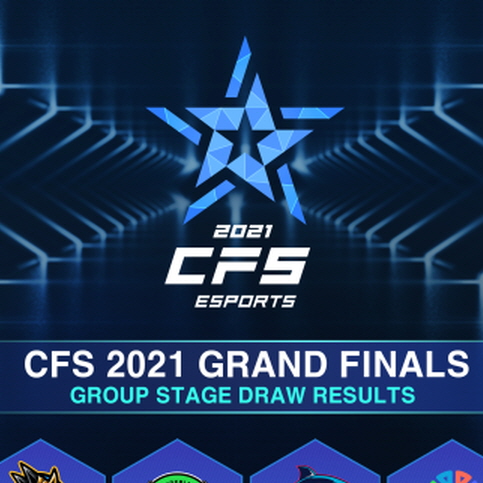 Smilegate CFS 2021 Grand Finals Group Draw and Formation Complete!
2021-11-23
■ Group formation of Brazil, EUMENA, and China's strongest teams complete
■ Team from Vietnam competing for the first time in three years expected to make a rough international comeback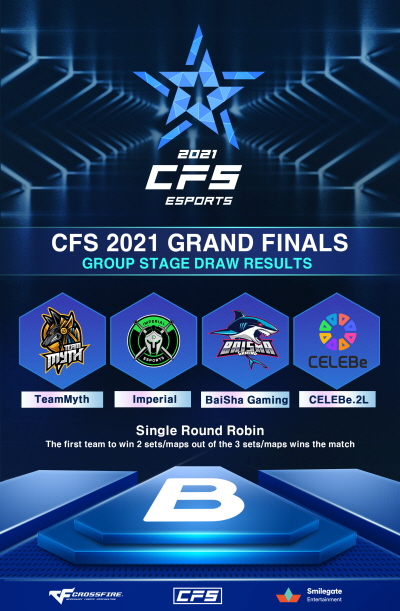 [November 23, 2021] Smilegate Entertainment (CEO Ina Jang) announced on the 23rd (Tuesday) the results of the Group draw for the "CFS 2021 Grand Finals" (CROSSFIRE STARS 2021, hereinafter referred to as CFS 2021 GF) held from the 1st (Wednesday) to the 5th (Sunday) of this month at Songdo Convensia in Incheon.
Marking its 10th anniversary this year, the "CFS 2021 Grand Finals" will feature eight teams selected through preliminary rounds held in four regions: China, EU-MENA, Brazil, and Southeast Asia. The eight teams have been divided into two groups, Group A and Group B, according to the results of the draw. The top two teams from each Group and the Group Stage will face off in the playoffs (semifinals), and the Grand Finals will determine the winner.
Traditional powerhouses Black Dragons and All Gamers are expected to dominate in Group A, but Lazarus is also expected to show formidable skills in the race to advance to the playoffs, having recently emerged with strong organizational power. Also, One Team, revived for the first time in three years after having played in the CROSSFIRE Vietnam League, has yet to show their skills in an international competition, drawing attention to whether beginner's luck will follow.
Even fiercer competition is expected in Group B. Imperial and TeamMyth, the strongest players in each region, and China's BaiSha Gaming, considered the strongest contender for this year's championship, form the lineup. As Imperial, who has won all competitions in the first half of this year, TeamMyth, the first team from the Middle East to win at WEST CROSSFIRE Elite League 2021 Season 1 and 2, and China's most popular team BaiSha Gaming face off, the battles fought by Vietnam's CELEBe.2L, sponsored by Korean short-form brand CELEBe, are also anticipated.
The CFS 2021 Grand Finals Group Stage will be held in a single round robin format with two out of three wins. The top two teams from each group will head to the playoffs. Due to the global spread of COVID-19, all matches will be played without spectators for the safety of the players and seamless operation of the tournament.
All CFS 2021 GF games will be broadcast globally in real-time through various channels. For more information, visit the official website at http://www.crossfirestars.com.
#Smilegate #CFS 2021 Grand Final #CROSSFIRE STARS 2021 #CFS #CROSSFIRE
Related Contents