Solving the Corona Blue with 1:1 Body Consulting for Employees!
2020-12-09
The COVID-19 pandemic continues. Social distancing stopped daily freedom causing a more rigid social atmosphere between individuals. Many people complain of the "Corona Blue" causing physical and mental fatigue as a result.
※Corona Blue: A word that combines "COVID-19" and "blue (depression)" which means depression or lethargy caused by a major change in daily life due to the prolonged COVID-19 incident.
Smilegate conducted a "1:1 cardiovascular and musculoskeletal care service (body consulting)" for its employees from November 11th to the 25th at Smilegate HQ to relieve stress that can occur during work. The managing staff decided on personalized 1:1 consultation to increase effectiveness and avoid crowding.
This program provides personalized health care solutions considering the working conditions of each employee and was divided into health counseling (cardiovascular) and exercise prescription (musculoskeletal system).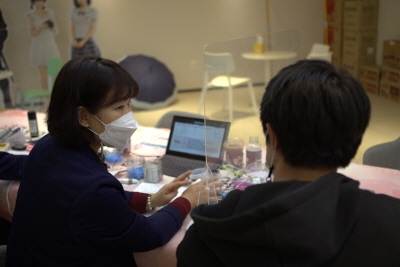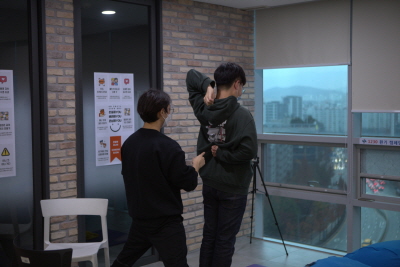 <Health counseling (left), exercise prescription (right)>
| Health counseling: Basic health check-up
 
Two nurses from the Korean Association of Occupational Health Nurses talked to each participant for 20 minutes in great detail about their health, for a total of 3 hours.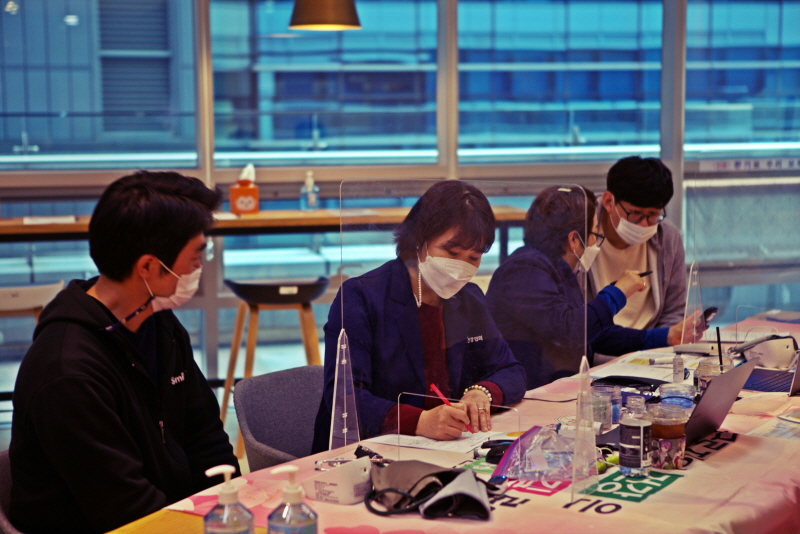 <Consultation with the nurses>
Participants had time to check their current health conditions through basic health checks including blood pressure, diabetes, cholesterol tests, stress index tests, vascular age measurements, and BMI measurements. They also had time to ask questions regarding their health in general.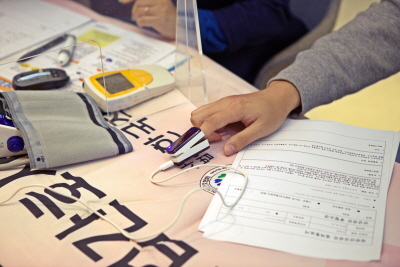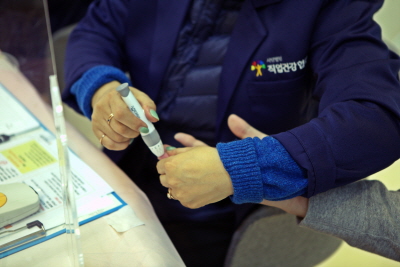 <Basic health checks and various tests>
| Exercise prescription: Analyzing the cause of pain, posture correction
Three trainers specializing in rehabilitation and functional training gave advice on posture and stretching methods for 20 minutes per participant for two hours.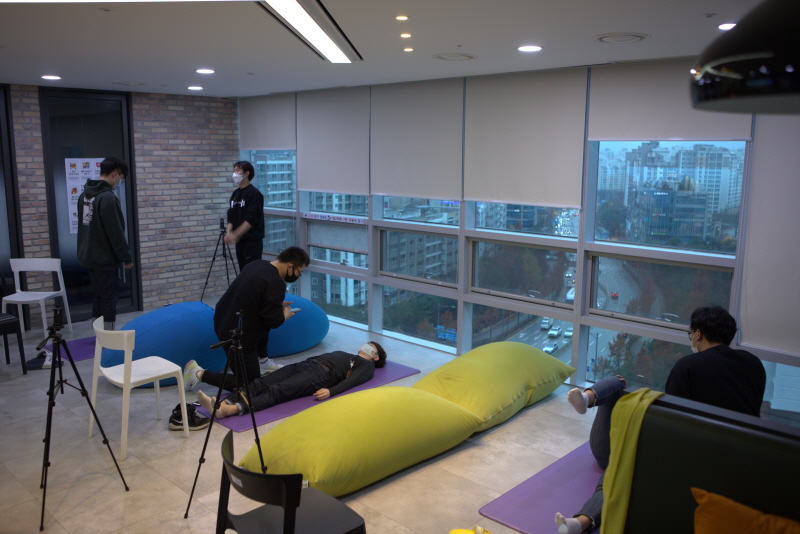 Each participant was prescribed the right exercise after diagnosing the cause of joint and muscle pain along with explanations on proper exercise and sitting posture.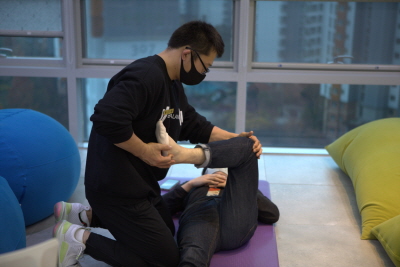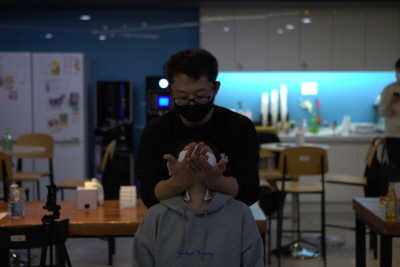 <Trainers prescribing exercise and correcting posture>
|
Satisfactory body consulting program for staff
Satisfaction levels of executives and employees who received the "1:1 cardiovascular and musculoskeletal care service", conducted for the fourth time, are high. Assistant manager Kim Si A who does accounting in the SGR Financial Planning Office, said "My back often hurt because I work in a seated position for a long time, but it really helped learning how to stretch and correct my sitting posture". Other reviews included "I couldn't lift my arm well but I was surprised to see my arm move well after the exercise" and "I was recommend to get a check-up at a hospital. I was very surprised to find out I had a problem with my vertebrae disc".
The program will go over the opinions and reviews of participants and make improvements for next year's program. Smilegate will continue to provide various programs for employee health until COVID-19 is over.
#Smilegate #Staff Body Consulting #Staff Welfare #1:1 Health Consultation Service #1:1 Body Consulting #Corona Blue
Related Contents