Smilegate Foundation Achieves 1671 Percent of Target Donation Goal
2022-01-07
■ All six ongoing campaigns exceeded target donation amounts
■ Voluntary donation campaign by LOST ARK users
■ Smilegate leads the way in forging a bond of sympathy through games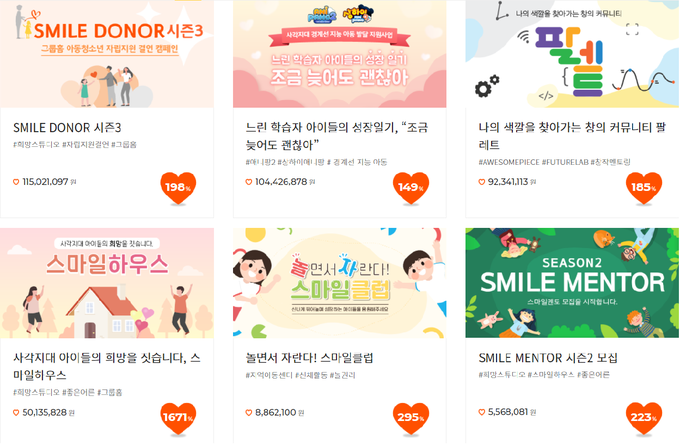 The procession of voluntary donations by users of Smilegate's RPG "LOST ARK" continued last weekend, resulting in all six donation campaigns exceeding target donation amounts. The "Smile House" division, in particular, exceeded its target amount by 1671 percent. This is interpreted as being the result of Smilegate's sincerity in dreaming of positive influences through games having touched users. Smilegate has consistently carried out donation campaigns linked to games this year. At the center of it all is Smilegate Foundation.
Smilegate Foundation is a foundation established in 2012 for social contribution activities. Every year, operational funds are contributed within the Group to conduct social contribution projects. The Foundation announced its intent to contribute 10 billion won earlier this year, nearly double the 5.9 billion won spent last year.
The Foundation is currently running six donation campaigns. What's impressive is the percentage of donations achieved compared to the target donation amounts. As of the 28th, all six campaigns have recorded close to 200 percent of their target amounts. The Smile House campaign has shown the highest figures, reaching 1671 percent of its target goal (3 million won) with its donations (50 million won). This confirms a significant increase considering the 100 to 150 percent average achievement rate of past campaigns.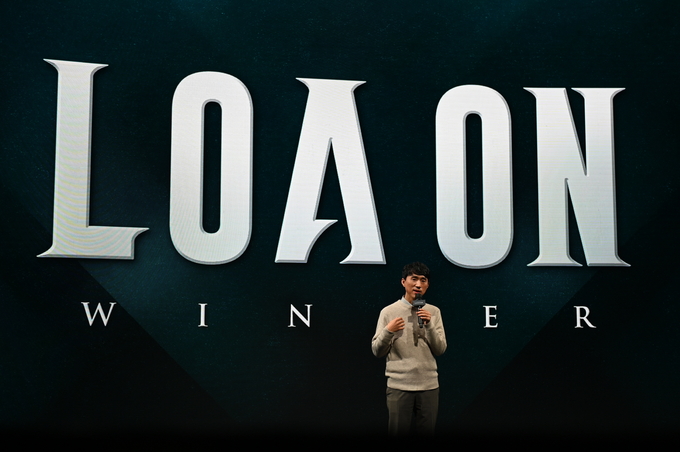 A Smilegate official said that the recent spontaneous donation campaign of LOST ARK users was effectual. Last weekend, LOST ARK Director Keum Kang-seon thanked users through in-game notifications in real time. The "Igobaba" NPC avatar in the game that users went wild over was also delivered as a Christmas surprise.
Users wore the avatar as they danced around and took pictures in the game's big city, creating a spontaneous Christmas atmosphere. At midnight on the 25th, a message of thanks was given in unison to the developers of LOST ARK, and Director Keum Kang-seon once again logged on to the game to respond to users.
Several LOST ARK users who were deeply moved participated in Smilegate Foundation's community donation campaigns, beginning a spontaneous fundraising movement. According to gaming community "Inven," all of the Foundation's donation campaigns achieved 100 percent of its fundraising targets not long after the fundraising movement began. More than 3,000 posts confirming donations were posted on the message board over two days.
Smilegate continued its various donation activities linked to games through the Foundation this year. Users were encouraged to participate naturally through connections with games serviced by the company such as Epic Seven, Tales Runner, and Fantasy Magic Shop. In the case of LOST ARK, in particular, long-term social contribution activities have been carried out through the "Dear Friends Project." This was notified to users through YouTube videos and received sympathy and support from users.
Smilegate Social Contribution Team Leader Park Woo-bin said, "We believe users can become important partners who directly contribute to solving societal problems with gaming companies if we forge a bond of sympathy within game users." The fundraising movement that took place is interpreted as Smilegate's sincerity having moved users. Smilegate's consistent social contribution activities have served as opportunities for users to recognize this and forge a bond of sympathy. This is analyzed to have allowed users who were satisfied with the game service to voluntarily participate in social contribution activities.
Related Contents