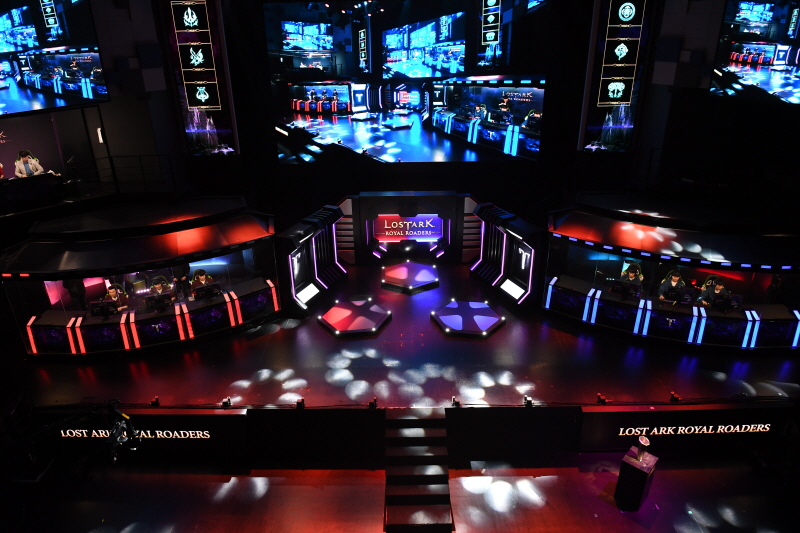 'Lost Ark Royal Roaders' Ends With Enthusiastic Response From Fans
2020-01-20
 
■ After the Lost Ark Royal Roaders full-set match, team "Jal muk-go-gapnida" wins the three-week league
■ Opened a new era of MMORPG genre eSports, with tickets sold out for all games from the opening to the final and more than 10,000 online viewers.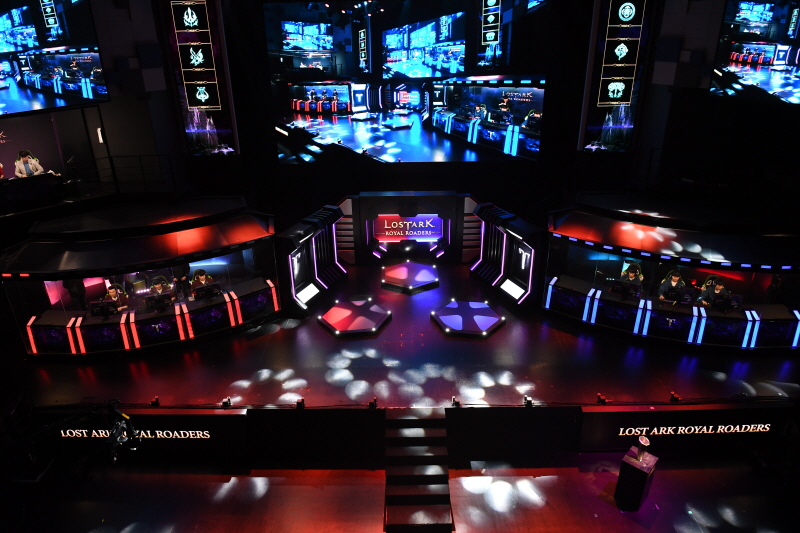 <Lost Ark Royal Roaders full-set match>
[2020-0120] Blockbuster Hack & Slash MMORPG Lost Ark, developed and serviced by Smilegate RPG(CEO Chi Wongil), held the final match of the official Lost Ark esports league 'Lost Ark Royal Roaders' on the 19th and ended the 3-week schedule.
The competition opened a new era of MMORPG genre esports, satisfying the "fun to see" with the exciting content of the Lost Ark annihilation match, where variables and psychological warfare take place depending on the skills and combination of the players. Smilegate RPG also plans to actively support the Lost Ark esports league starting with the event.
In the final match, which was held amid enthusiastic cheers from audiences who filled the OGN Stadium in Sangam-dong, the team "Jal muk-go-gapnida " won the title after a fierce race to the full set. Team "Jal muk-go-gapnida" earned the honour of the first winning team in the first Lost Ark esports league. The MVP of the final round was Lee Ju-won from team "hhit", who was the team's striker as "Berserker" class.
Since this was the first official esports league to be presented by Lost Ark, it was held with great interest from Lost Ark and esports fans throughout the tournament. Tickets for on-site viewing were sold out from the opening to the final, and the number of online live broadcast viewers exceeded 10,000, proving the popularity of Lost Ark.
Also, the relay screen design that took advantage of the 'Quarter View' that can overlook the game screen from a high composition got good marks from the viewers. Caster Jeong So-rim and commentator Oh Sung-kyun got compliments with their smooth practice.
"This competition was significant in confirming how Lost Ark's various strengths, including fast-paced gameplay and the creation of various variables based on non-targeting action, could develop as an esports league," said Chi Wongil, CEO of Smilegate RPG. "We thank our fans for their enthusiastic support, and we will spare no effort to help develop the Lost Ark esports League."
<Lost Ark Royal Roaders Award Ceremony>
Lost Ark Royal Roaders is the first official esports league in Lost Ark, a competition that will determine the strongest team in the country. One hundred twenty-eight teams from all over the country participated, and 16 teams selected through fierce offline qualifiers played the 3-week qualifying league and ended with the victory of the team "Jal muk-go-gapnida" team on the 19th.
For more information about Lost Arc Royal Roaders, please visit Lost Ark's official website (www.lostark.co.kr).
#Smilegate #Smilegate RPG #Lost Ark #Royal Roaders #Lost Ark Royal Roaders #Final match #Esports league
Related Contents