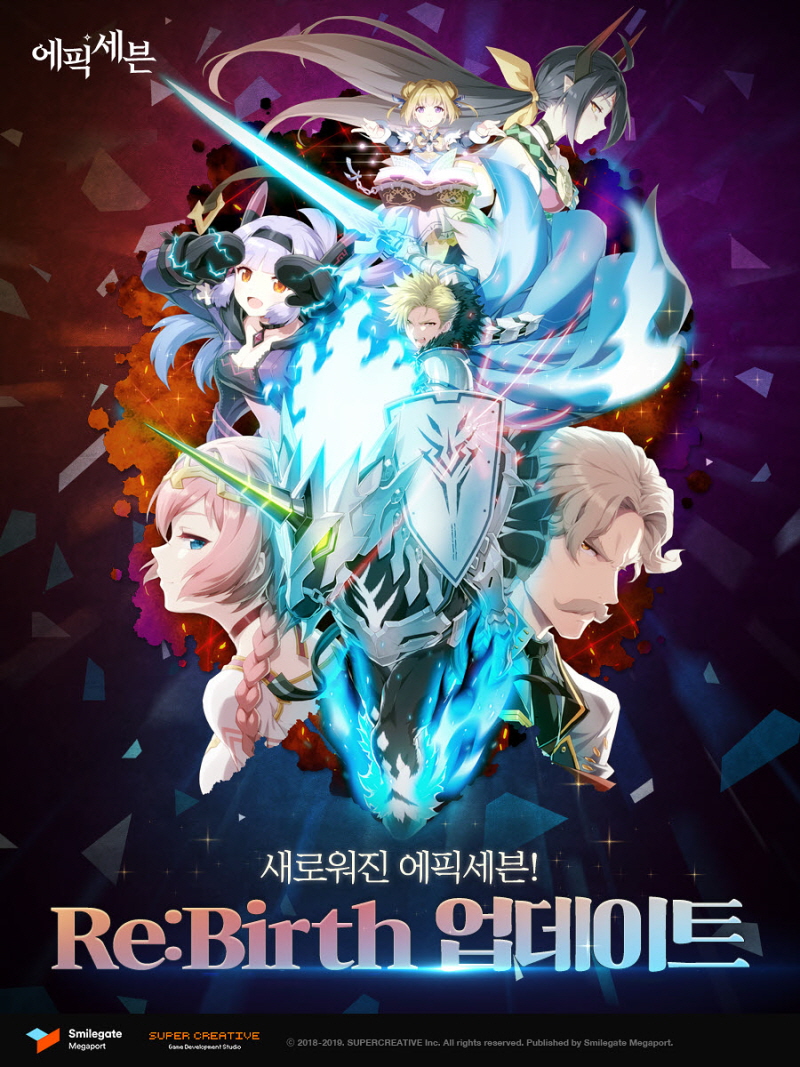 Epic Seven's "Re:Birth" Update and First Official Season of …
2020-04-17
 
■ The first official season of the real-time PvP mode "World Arena" is now available with new features "Pre-Ban" and "Mock Battles"
■ New content added, including a new Hero, "Equipment Reforging," and an event providing players with up to seventy free Covenant Summons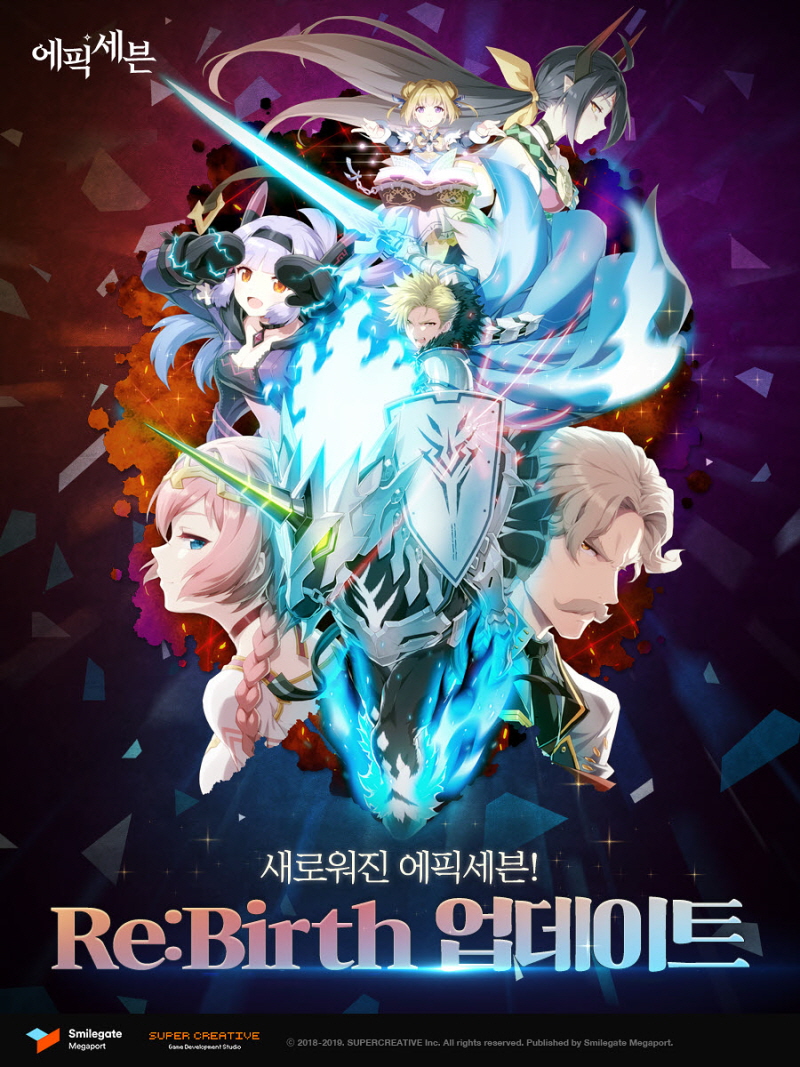 [2020-0417] Epic Seven, a turn-based mobile RPG developed by Super Creative and published by Smilegate Megaport, announced the launch of the Re:Birth update This update focuses on the start of the first official season of the real-time PvP mode "World Arena" as well as the release of other new content, on April 17th.
World Arena, a real-time PvP mode in which players from all across the world can compete with one another, has ended its pre-season and is now beginning its first official season, the "Showdown Season." At the start of the new season, players' Victory Points are reset, and after completing ten placement battles, they are placed in a league and can collect Victory Points.
In the Showdown Season, two new features are added. First, a "Pre-Ban" system was introduced in which each player selects one Hero to ban before the start of the battle, and second, players can enjoy battling free from the burdens of maintaining their rankings and Victory Points by participating in friendly "Mock Battles." Players may experience an improved PvP mode through Mock Battles by creating new strategies and different combinations of Heroes.
Additionally, with this update, new features, including "Hunt" stages 12 and 13, "Equipment Reforging," "Catalyst Journal," "Hero Stories," and the new Hero "Sinful Angelica" are all now available. Equipment Reforging has been introduced, allowing players to take level 85 Equipment that has been fully enhanced and upgrade it to level 90 Equipment. Furthermore, Hunt has been extended to thirteen stages, and in these higher stages, players will encounter powerful boss monsters with even more robust designs and new attack patterns.
Hero Stories, which allows players to replay previously published Side Stories, and the Catalyst Journal, which provides information on where to find the Catalysts that are needed for strengthening Heroes, are also now available. Finally, the new Moonlight Hero Sinful Angelica, a Hero who excels in increasing her allies' Attack stats and preventing enemies from reviving, has been added to the Hero roster.
In commemoration of the Re: Birth update, Smilegate Megaport is also providing a plethora of exceptional benefits to Epic Seven fans. From April 17th to May 8th, a free Hero summoning event is available, providing players with up to ten free summons a day, and a Free Unequip Event will take place from April 16th to 19.
Smilegate Megaport's Business Department Manager Sanghoon Lee commented, "Through the World Arena pre-season, we have carefully collected feedback from our players and based on this, we are introducing a new system for the official season. In particular, we believe Mock Battling, a feature requested by many players, has the potential to further expand Epic Seven's PvP mode in the future. We hope our players will enjoy these new features."
More information about Epic Seven can be found on the official STOVE community (https://page.onstove.com/epicseven/global/main) and official Facebook page (http://facebook.com/EpicSevenGlobal).
#Smilegate #Smilegate Megaport #Super Creative #Epic Seven #Reverse Update
Related Contents