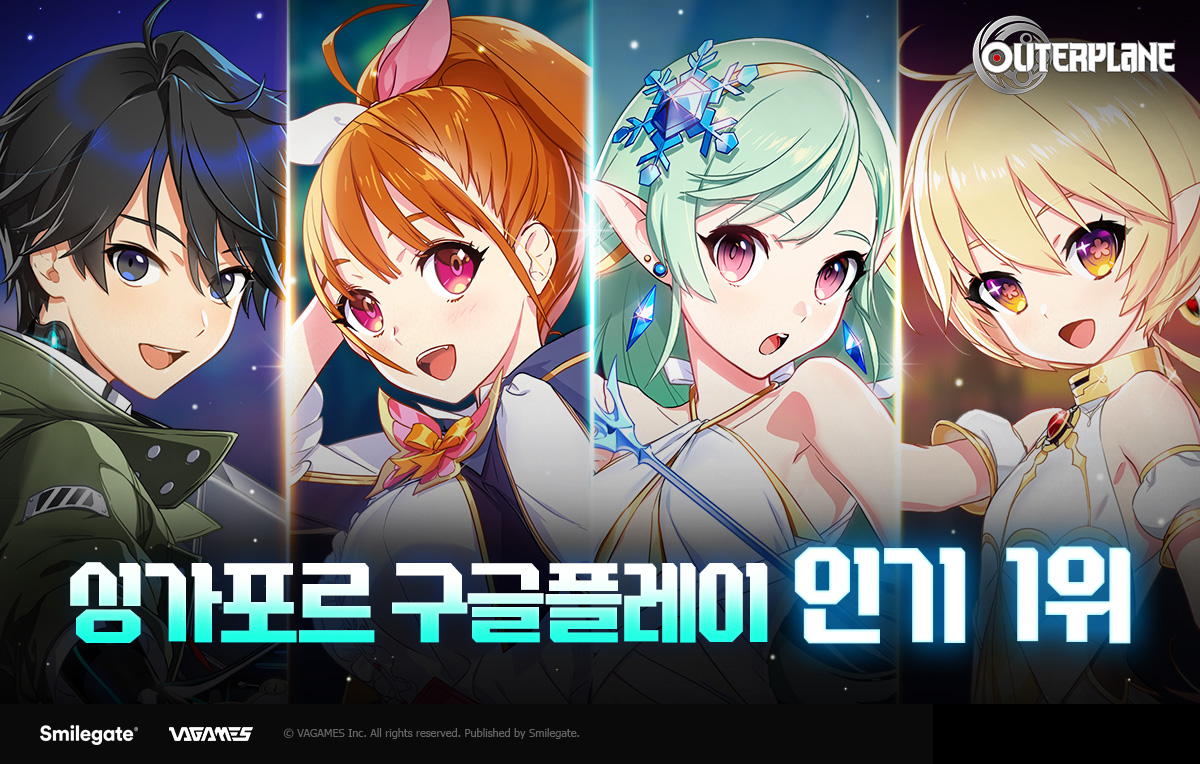 Smilegate's OUTERPLANE Becomes the Most Popular Game on Google Play Si…
2023-04-24
■ Rises to no. 1 and no. 2, respectively, on Google Play and Apple App Store after drawing significant interest following launch
■ Global pre-orders to start in early May, serviced regions to be expanded by end of May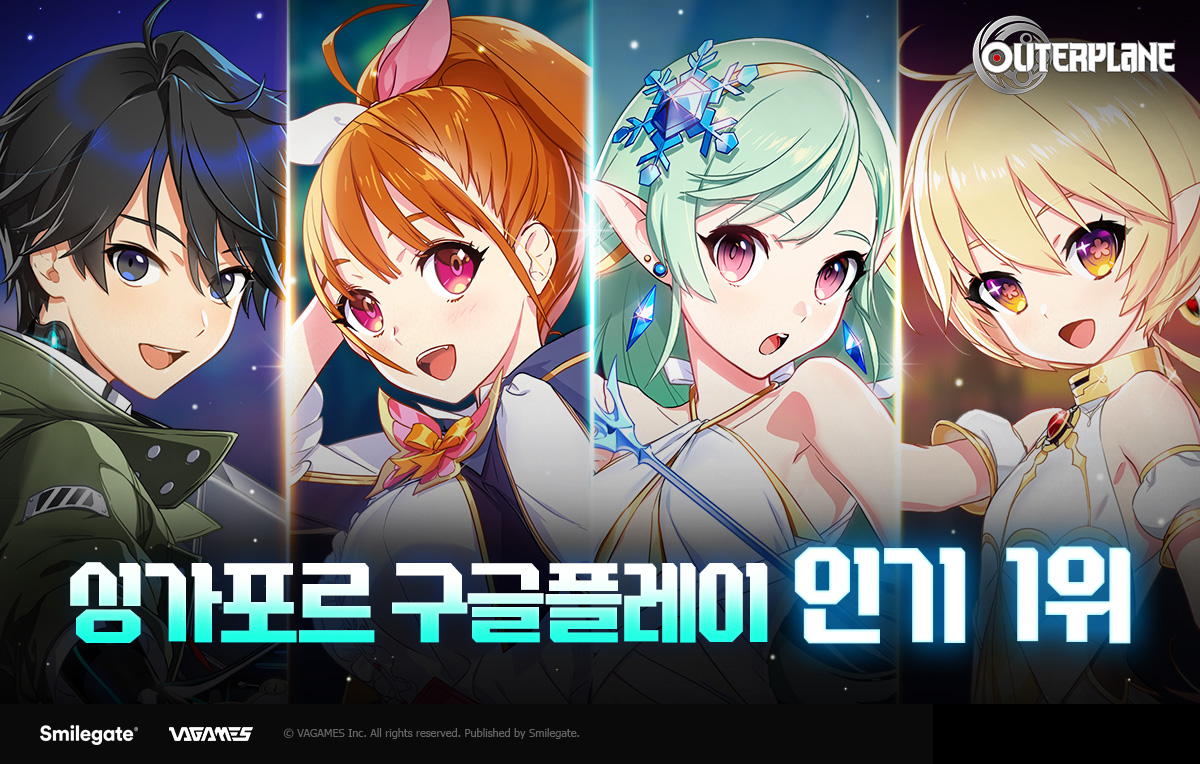 Smilegate revealed on April 21 that the mobile 3D turn-based role-playing game (RPG) OUTERPLANE had reached no. 1 in the game rankings on Google Play Singapore.
OUTERPLANE is a new mobile game from Smilegate launched in three Southeast Asian countries (Singapore, Malaysia, and Philippines) on April 18. The game drew significant interest immediately after launch as it claimed the top spot in the game rankings on Google Play Singapore. The game is receiving positive reviews from users with an average score of 4.6 (out of 5). The game also ranked second on the App Store, attracting early interest from users.
Smilegate will launch pre-orders for OUTERPLANE across the global market, including Korea, in early May, and expand the serviced regions at the end of May. The company is planning to reveal character information and videos on the game's official website for global users who are eagerly awaiting the game's launch.
OUTERPLANE is a 3D turn-based RPG developed by VA Games and serviced by Smilegate. The game features the rich visual effects and exciting action sequences of an action RPG along with the joy of a strategic turn-based RPG. The daring action sequences and visual effects of the immersive combat, where players engage in combat both on the ground and in the air, are unique offerings of OUTERPLANE.
AOS Download▶ https://bit.ly/41PUFyy
iOS Download▶ https://bit.ly/3AqCOCF
For more information on the OUTERPLANE, visit the official OUTERPLANE website (https://outerplane.game.onstove.com/), official community (https://page.onstove.com/outerplane/KR), or official YouTube channel (https://www.youtube.com/@OUTERPLANE_KR).
Related Contents