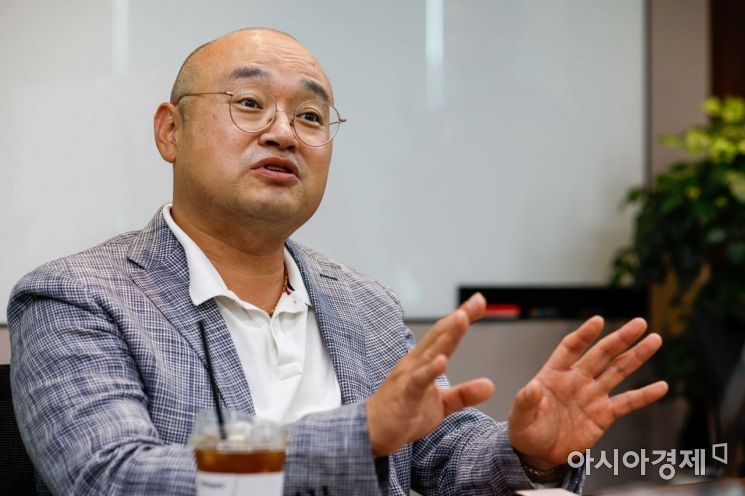 Smilegate STOVE Growing into a Mobile/PC Game + Entertainment Content …
2022-05-23
■ Interview with Smilegate STOVE CEO Young-woon Han
■ Service for popular games such as top global game LOST ARK, but main force behind global success should be indie games
■ Support and investment provided for amateur discovery platform in anticipation of growing the game ecosystem through the 'diversity' of indie games
■ Multi-party video service 'P.pool' to launch in the second half of the year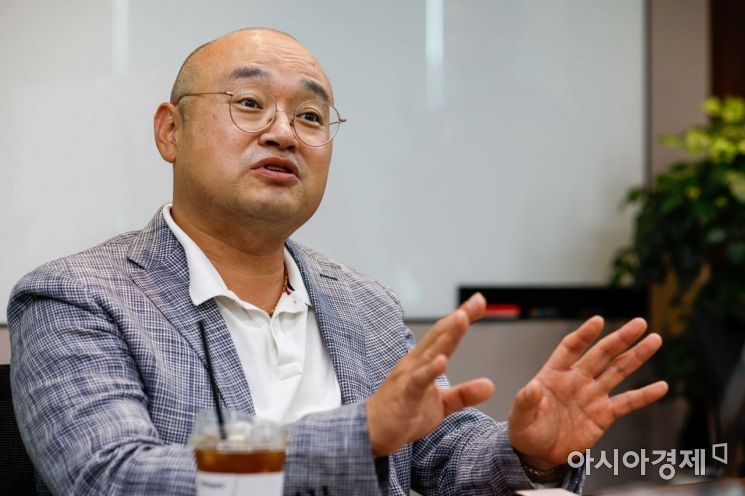 "We will freely showcase creative work from developers, creators, and users around the world, and build a space where imagination becomes reality here at STOVE."
This is what Smilegate STOVE CEO Young-woon Han claimed when we met at Seongnam Pangyo Smilegate Campus on the 16th. His vision is to develop STOVE into a complete game service platform across mobile and PC games and nurture it into a content platform that can offer various forms of entertainment, including VR in the long-term.
STOVE was separated from Smilegate in August 2016 and became an independent corporation. It has since grown into a global social game platform offering PC, mobile, VR, and indie games. It is currently servicing two popular PC games, top global MMORPG game LOST ARK and casual racing game Tales Runner.
STOVE is focusing on indie games for its global platform expansion. The company is currently discovering one-person and amateur game developer teams to provide a platform for them to sell their games, and preparing investments in games and developer teams that show potential for global success. Last year, STOVE achieved its largest growth in sales and first profitable year since its founding, and it has signaled its leap forward as a global social game platform company. CEO Han proudly stated, "This will be the year where Smilegate STOVE truly makes that leap to become a global social game platform company."
- There seems to be more indie games in the Korean gaming industry today.
▲ There is no separate genre of indie games. Small groups of people gathering to attempt something new is the indie market. There is diversity in creators as well as their goals for indie games. Currently, you can only achieve success in just a few game categories in the gaming industry, but I think that the new attempts by creators can significantly change the gaming ecosystem itself. Lately, games that offer a healing experience, such as raising pets or taking care of aquariums, are a good example. From the perspective of the overall gaming industry, these games were not the main area of focus by game developers, but they will play a very important role in continuing to grow the gaming ecosystem in the future.
- What is the global competitiveness of STOVE among powerhouse businesses such as Steam and Epic Games?
▲ The era of competition through functionality will come to an end. STOVE's competitiveness comes from active communication with creators and users in the indie game ecosystem. I think that our platform's maturity and completeness will grow through user participation. This will not only be advantageous for the platform, but will also help to build a virtuous cycle where creators, users, and the platform can all co-exist.
- Your company has finally achieved a profitable year after six years.
▲ The gaming market continues to grow. In the past, certain genres led market growth, but now, there is more diversity. It's like having several carriages pulling the market forward. STOVE is fundamentally geared towards a platform, and a platform's success requires a lot of investment and time. It wasn't just saving costs behind our company's first profitable year. We have continuously invested in things like private clouds for the future, and are still doing so. I think that this result was achieved from the combination of preparations for the future and performance in the present, and I think we have a bright future ahead.
-Please explain private clouds in more detail.
▲ It's a corporate service being prepared at STOVE. Generally, when people hear 'cloud,' they often think of the public cloud from AWS, etc. These clouds are very convenient to use, but the systems become more expensive as you use them more. Depending on a company's circumstances, it may use both a public cloud and a private cloud together, or just use a private cloud. We are currently building and using a private cloud for our company, and we are investing time and resources over the long-term for the future.
- It seems that games from Smilegate have contributed significantly to achieving a profitable year.
▲ What was significant in us achieving a profitable year was that our game business and platform worked effectively together to bring results. The global success of LOST ARK and Epic Seven was a huge help. We are planning to significantly increase our offerings of new intellectual properties (IP) from Korea and overseas. There will be new IPs from Smilegate Group along with outside developers such as WildBorn, KARDS, etc. Furthermore, we are closely observing what difficulties and reactions our users are having towards the on-boarded games, and we are trying to improve and resolve these issues.
- You are scheduled to launch the next-gen social video platform 'P.pool' soon.
▲ With the pandemic era, there was an increase in untact discussions and work, and solutions such as Zoom and MS Teams are being used frequently. But we thought that these solutions were somewhat 'formal.' So as we developed this service, we thought about how we could utilize such solutions outside of work, and how to develop such solutions to provide more casual fun. It is similar to Zoom in the sense that it is multi-party video communication, but we have added casual social elements. We are aiming for a commercial release in the second half of this year. Currently, we are working to improve the completeness of the service internally.
Related Contents