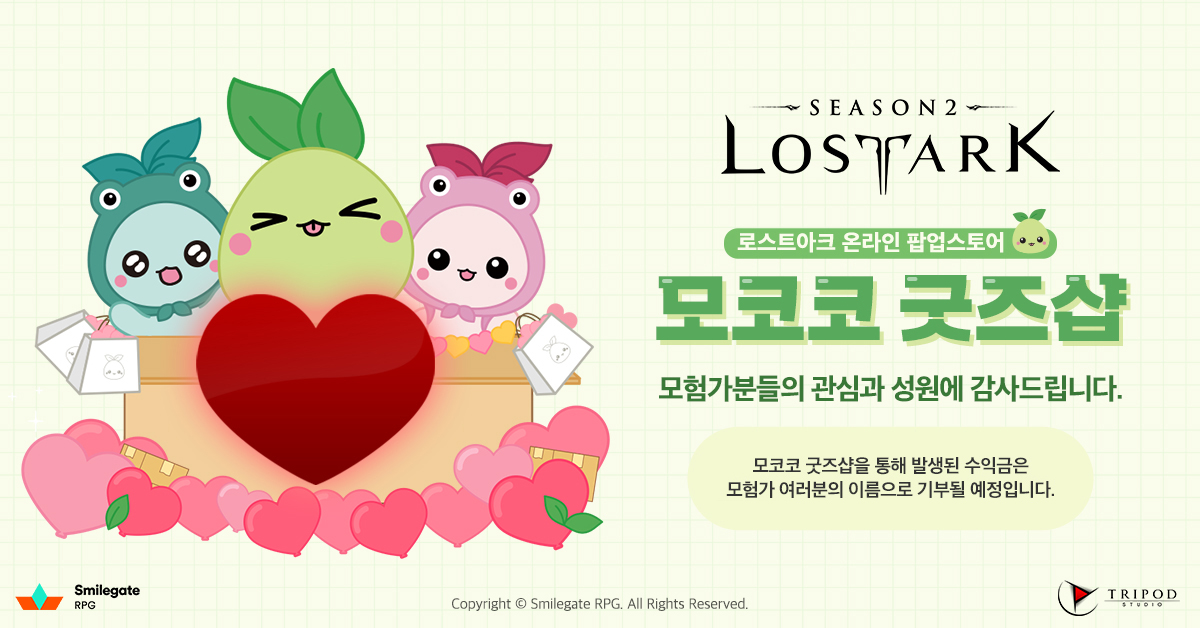 LOST ARK Ranks First in Number of Live Viewers and Purchases With the …
2022-04-05
■ Instant Success Upon Opening the Naver Shopping Live "Mokoko Goods Shop" on March 27 (Sun)
■ Recorded 210,000 total viewers and reached first place in number of real-time viewers and live purchases
■ All proceeds from the sale of goods will be donated in the name of the adventurers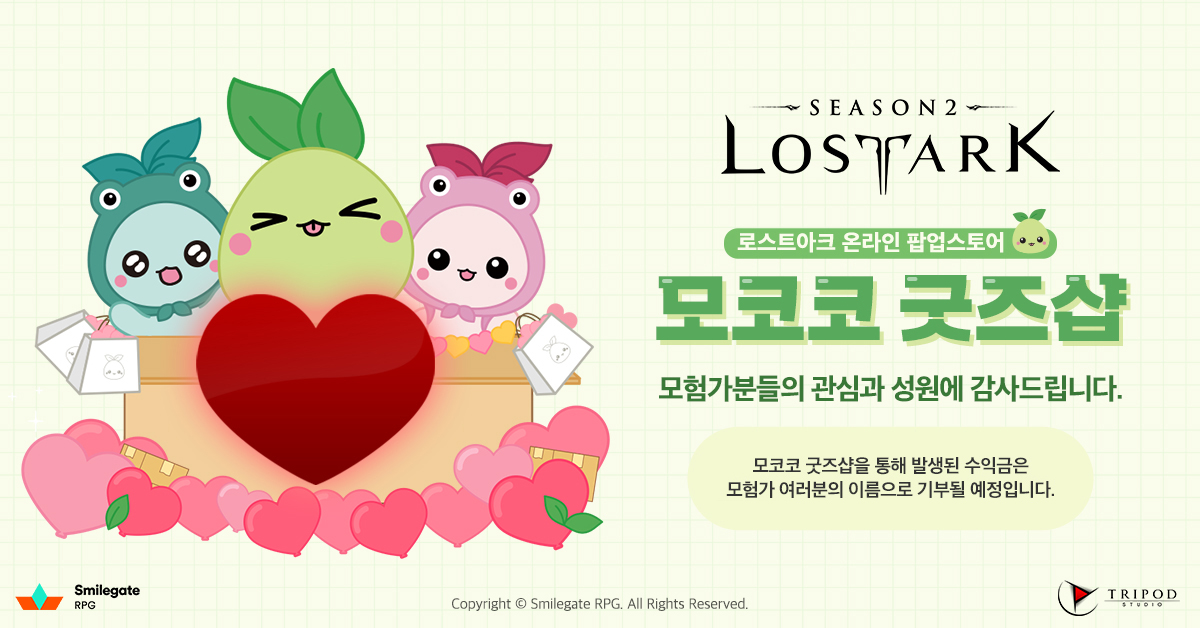 Smilegate RPG (CEO Won-gil Ji) announced that the online pop-up store "Momoko Goods Shop" that opened on March 27 (Sun) based on LOST ARK, the iconic Korean massively multiplayer online role-playing game (MMORPG) developed and serviced by the company was a massive success, with all products sold out, and the store came in first place for the number of Naver Shopping Live viewers and live purchases on March 29 (Tue).
Momoko Goods Shop is the first store selling LOST ARK goods and its success was anticipated with interest from many adventurers before the store even opened. Momoko Goods Shop showed 17 types of limited edition goods including the following: ▲three types of Mokoko dolls, ▲four types of Mokoko gaming mats, ▲four types of NPC figures, ▲a Mokoko magnet set, ▲Mokoko smart talk, ▲a Mokoko travel bag, ▲two types of Mokoko mood lamps, and ▲a Mokoko mini figure set. The store achieved instant success, with all of the products selling out during the live broadcast on Naver Shopping Live at 6 PM on March 27 (Sun).
The total number of viewers who watched the Naver Shopping Live broadcast was 210,000, and even though the broadcast took place at the peak hour when various programs compete for viewers, the store came in first place for the number of real-time viewers, far ahead of other programs. The keywords "LOST ARK" and "Mokoko" ranked first and second place on Naver Shopping Live on March 27 and the products sold by the store were ranked throughout the top 10 trending products on Naver Shopping Live as the store reached the top place in purchase amount.
Smilegate RPG is planning to donate all proceeds from the Mokoko Goods Shop in the name of adventurers. Also, adventurers can click the "Send love" heart on the official website until March 30 (Wed) and join in the Mokoko Goods Shop launch event to participate in the donation campaign.
Smilegate RPG CEO Won-gil Ji said, "We are very grateful for all the love and interest many adventurers showed for Mokoko Goods Shop," and added, "All proceeds from sales will be donated in the name of the adventurers who love the LOST ARK, and we will do our best to provide various goods and improved service for the many adventurers who continue to support LOST ARK."
You can find additional information on LOST ARK on the official website (https://www.playlostark.com/en-us).
Related Contents