History of MMORPG: From World of Warcraft to Lost Ark
2021-07-12
"It's nighttime. If you are mafia, please raise your head."
Mafia game is a game that everyone has played at some point. It is a game in which participants track down the mafia by taking on the roles of citizens, mafias, doctors, and police at the choice of the host. Anyone who likes American shows would have seen people sit around the table and play games while writing down something, similar to the mafia game. These are all Tabletop Role Playing Games (TRPG) where you perform the role assigned to you.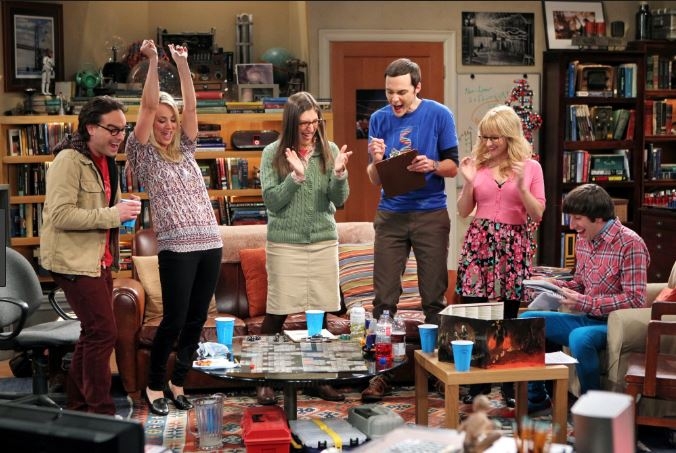 ▲American show, "The Big Bang Theory" members playing TRPG (Source: The Big Bang Theory)
In the past, people played games sitting around the table with their family and friends. Nowadays, people can sit at a desk and form parties with other people globally, to chat or defeat enemies. This is possible through Massively Multiplayer Online Role-Playing Games (MMORPG). The introduction of this genre came as a surprise to many people.
| The beginning of MMORPG, Ultima Online
In 1979, Richard Garriott, an American computer store employee, developed a computer game named Akalabeth. It was an upgraded game of Dungeon & Dragon (D&D) that he had worked on since high school and sold nearly 30,000 copies. A few years later, he developed the game's system, worldview and story, creating a new title. This was the start to the Ultima series which is still considered the textbook Computer Role Playing Game (CRPG).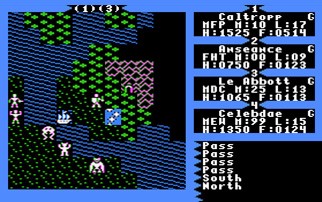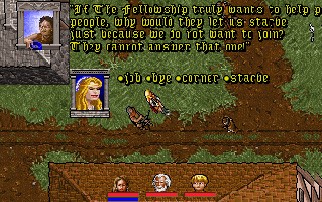 ▲Ultima 3 with the group system added (left) and Ultima 7 gameplay screenshot with graphics (right)
Ultima changed the market when action and sports genres were mainly popular by enabling RPG game players to focus on the game itself. Its system and influence are still prevalent in Western Role Playing Games (WRPG) today.
The Ultima series, which started a new era for computer games, caused another major change in the game market in 1997. It actualized the idea of evolving small-scale multiplayer play into hundreds of players playing together. Ultima Online introduced the concept of MMORPG for the first time.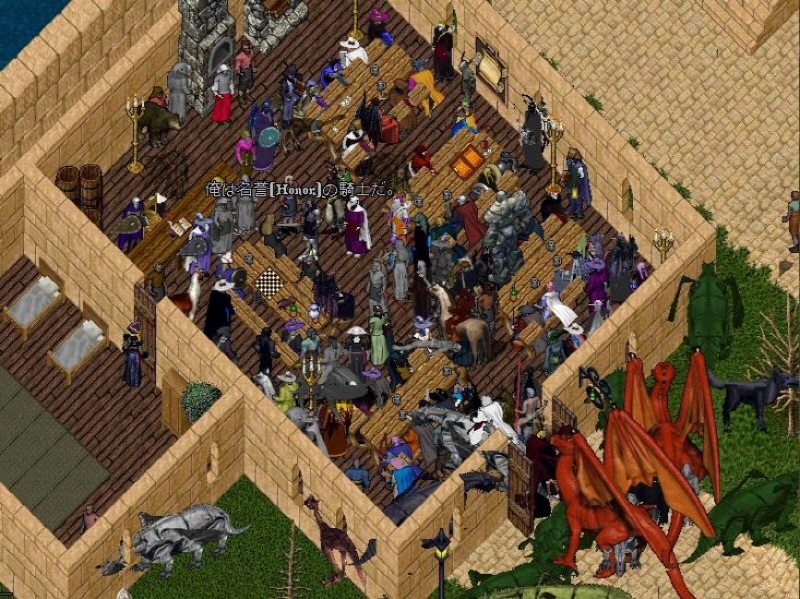 ▲Ultima Online gameplay screenshot
Ultima Online was a success. The new style of online games that allowed great degrees of freedom that enabled users to create their own infrastructure and guilds, quickly surpassed 100,000 paid users and achieved 250,000 players within six months of release. The success of Ultima Online later laid the foundation for the creation of next-generation games such as EverQuest, Dark Age of Camelot, and World of Warcraft.
| Legendary MMORPG, World of Warcraft
Numerous MMORPG games have appeared since Ultima Online, but World of Warcraft (WOW) is a staple. WOW is a MMORPG developed upon the worldview of Warcraft from Blizzard Entertainment. It is a game based on the confrontation between the two camps, Alliance and Horde, in the virtual world of Azeroth.
▲Cinematic trailer for "World of Warcraft" which showcases a world with diverse races
WOW is a successful case of incorporating MMORPG into the RTS game series, Warcraft. It immerses users through solid narratives of war between nations and planets, invaders from parallel worlds, World War 4, and storylines.
On its release day in 2004, users from North America, Australia, and New Zealand generated enough traffic for a year's worth in a single day, breaking the all-time sales record for computer games. It was listed as the most popular subscription MMORPG in the Guinness World Records and still has more than 100 million cumulative users around the world. MMORPG's charm had been recognized by users enjoying their own roles in the online world.
| Two representative Korean MMORPGs, Kingdom of Winds and Lineage
How did Korea react? There are two games that every MMORPG enthusiast would know. Korea's first-generation online games, Kingdom of Winds and Lineage hit Korea in the 1990s. These two games led the success of MMORPG in Korea as Ultima Online did in the West based on PC communication in the mid to late 1990s.
Kingdom of Winds
Kingdom of Winds is a MMORPG online game that was released in 1996 and is now celebrating its 25th anniversary. It is not only the first online-based game in Korea, but also the longest-serviced online game in the world. Based on Kim Jin's cartoon "Kingdom of Winds", the game created an online game craze in Korea with Korean elements such as Goguryeo and Buyeo.
▲Kingdom of Winds early gameplay screenshot (Source: Nexon)
Socializing, hunting, and trading goods with other users are common now, but it was quite unconventional at the time. Users who played games in single player mode could now create communities and relationships online. Also, terms still used today such as "Jen", "Jeul", "Jul," "Makta" and "Gilmak" appeared. It is no exaggeration to say that a new online game culture started from Kingdom of Winds.
Lineage
Lineage is MMORPG that started paid services in September 1998. Character design and storyline were partly from Shin Il-sook's "Lineage" cartoon. The story is being constantly being updated with its own story. Some believe that most MMORPGs released after Lineage were influenced by it.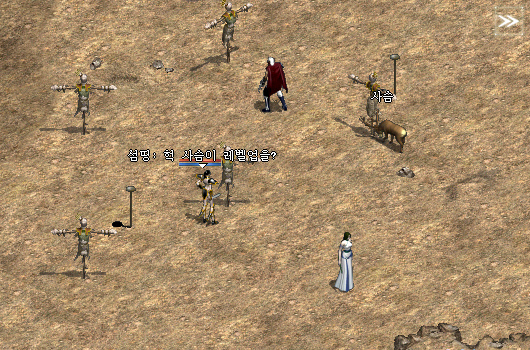 ▲Lineage gameplay screenshot (Source: Thisisgame)
Lineage gained popularity for its colorful graphics and sounds. Above all, its biggest features are the PVP and siege system. PVPs created a Player Kill (PK) craze in the MMORPG world. It is also the first RPG in Korea to introduce groundbreaking content called siege. Above all, it is still producing sequel games for its fans and is perhaps the most commercially successful MMORPG series in Korea.
| Korean MMORPG's golden age! Aion, TERA, and Blade and Soul
There was a period when MMORPGs flourished, following Lineage and WOW. Many companies put out diverse MMORPGs.
Aion
Aion is a MMORPG released in 2008. The players are born as humans in the world of heaven and hell, trying to save the world as the hero. Players are divided into opposing sides and compete against each other. Contents include character making, house decoration, music performances, and battles.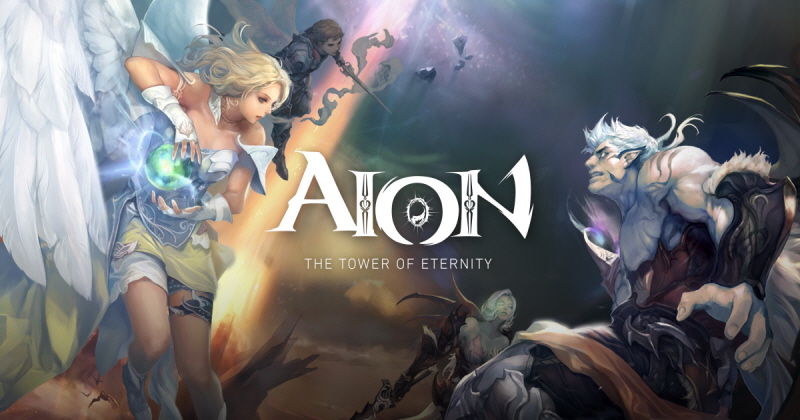 ▲Aion (Source: NCSOFT)
If there was WOW overseas, Korea had Aion. Aion, a highly anticipated game, had a queue of nearly 2,000 users on the day of its release. It recorded over 100,000 simultaneous users despite WOW having major updates, showing off its popularity.
TERA

TERA is a medieval fantasy MMORPG about a story in a virtual world called "Arborea". TERA can be enjoyed as seven races and eight classes. There is also a political system in which users can vote for candidates to become consuls on the continent. It is also special in that stores do not sell weapons, armor, and accessories, so items must be acquired through hunting or be produced.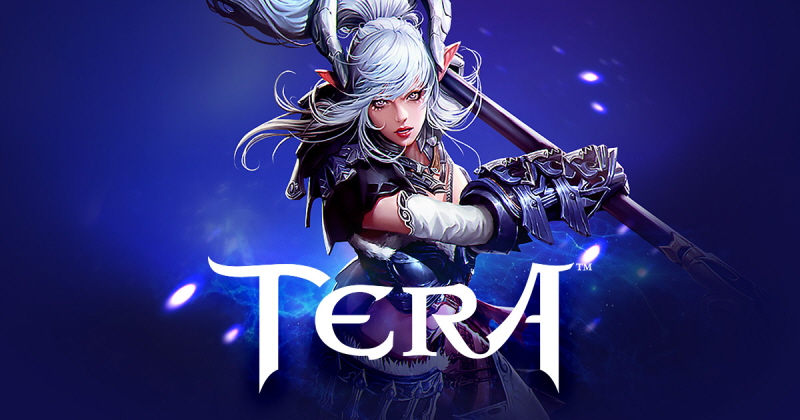 ▲TERA (Source: TERA website)
Many MMORPGs with large capitals were introduced in the 2010s. TERA also made headlines for its development cost of more than 40 billion won before its launch. Competing large-scale development games Blade and Soul and Archeage were later released to create a strong MMORPG lineup in the early 2010s.
Blade and Soul

Blade and Soul is a fusion fantasy MMORPG released in 2012. It shows the coexistence of various worlds and concepts including Chinese martial arts, pirates, Islamic backgrounds, and ancient Roman backgrounds.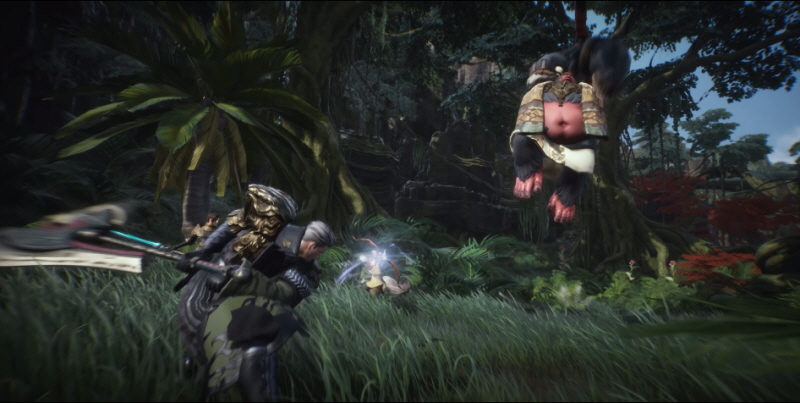 ▲Blade and Soul 2 trailer screenshot (Source: Blade and Soul YouTube)
Blade and Soul was highly praised for its unique action elements that were not common in MMORPGs at the time. Realistic action movements and the combo system made it a fun game to play. Its biggest feature is the visuals. It still maintains its position as a high-end MMORPG game through full 3D and high-quality graphics.
| The current, most popular MMORPG in Korea, Lost Ark
A lot of time has passed since the introduction of MMORPG. Currently, the hottest game in Korea is undoubtably Lost Ark. The blockbuster hack & slash MMORPG developed by Smilegate RPG was released on November 12th, 2014.


▲The first trailer for Lost Ark

Lost Ark had over 250,000 simultaneous users on the first day of its launch. It surpassed 350,000 users a week after its launch. In 2018, it ranked as the most popular search including the category of gaming on Google. It is still loved by its original users and newcomers alike.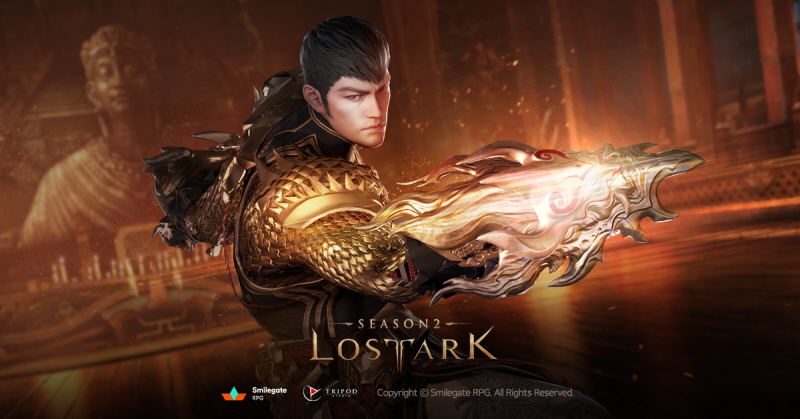 ▲Lost Ark Season 2's new class "Striker"
The reason for the continued love of Lost Ark amongst numerous MMORPGs is its endless "communication" with users, vast contents, and high-impact actions. It has been actively communicating with users since its beta test and is continuing to improve the game and worldview.

Lost Ark, which has been constantly evolving based on communication, is planning to update its content for the summer. The update includes Abrelshud, the general of the demon army. How about blowing off some steam with Korea's No.1 MMORPG Lost Ark this summer?

References

Hankyung Dotcom Game Talk - [Game talk] The beginning of all RPG legends...Richard Garriott 'Ultima'
[

Link

]
Hankyung – How can a 10-year-old game be this fun! ⑤ World of Warcraft
[

Link

]
Maeil Economy - [Online Game] TERA challenges Aion•WOW for a second round
[

Link

]
Maeil Economy - Lost Ark craze…Leads the comeback of PC Games
[

Link

]
Kukmin Tree - [Meca Mil.ge.yo] Online gaming terminology that has become common language
[

Link

]
EDITOR's COMMENT
#Lost Ark
Lost Ark is a blockbuster hack and slash MMORPG developed by Smilegate RPG and launched on November 7, 2018, in Korea. It is a masterpiece PC MMORPG game with a total development period of about seven years and a development cost of about KRW 100 billion. It features high-quality visuals and a unique combat system (Tripod) that maximizes the pleasure of hunting.
It has recorded 350,000 simultaneous users within a week of launch. It has a wide range of fun elements such as a vast worldview encompassing the East and West, in-game directing that changes environmental factors according to users' actions, and dungeons with cinematic elements. The game has won many major awards, including the 2019 Korea Game Awards and the 2018 G-RANK Seoul Awards.
#Smilegate #Smilegate RPG #RPG #CRPG #TRPG #MMORPG #Ultima #Ultima Online #WOW #World of Warcraft #Kingdom of Winds #Lineage #Aion #C9 #TERA #Blade and Soul #Lost Ark
Related Contents