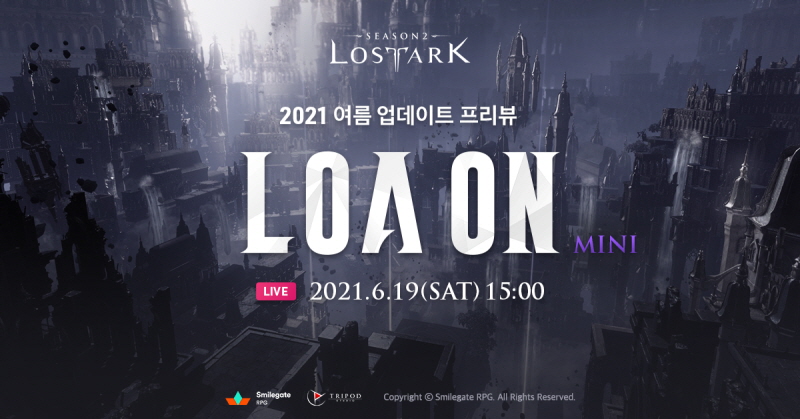 Lost Ark, Summer Update Preview "LOA ON mini"
2021-06-10
■ The "LOA ON mini" teaser page will become online at 3 p.m. on June 19th
■ Expected review on the first half of 2021 and detailed information on contents to be released in the second half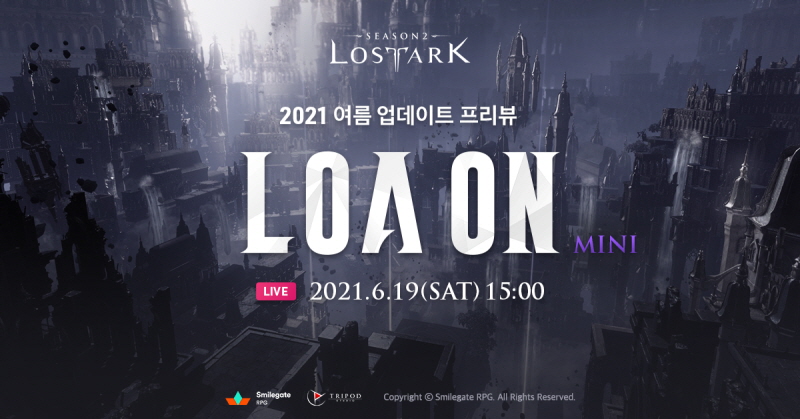 [2021-0610] MMORPG "Lost Ark" of Smilegate RPG (CEO Chi, Wongil) announced on the 10th (Thursday) that it has opened a teaser page for the summer update preview event "LOA ON mini" which will be held online.
According to the teaser page, "LOA ON mini" will be broadcasted live on Lost Ark's official YouTube channel at 3 p.m. on June 19th (Saturday).
The LOA ON mini teaser includes parts of the new content including new scenes of Abrelshud, a General of the demon army.
This event is smaller than last year's LOA ON and is a preview of contents to come. It will also serve as a communication channel for adventurers awaiting the summer update.
#Smilegate #Smilegate RPG #Blockbuster Hack and Slash MMORPG #Lost Ark #LOA ON mini #Official YouTube Channel Live
Related Contents