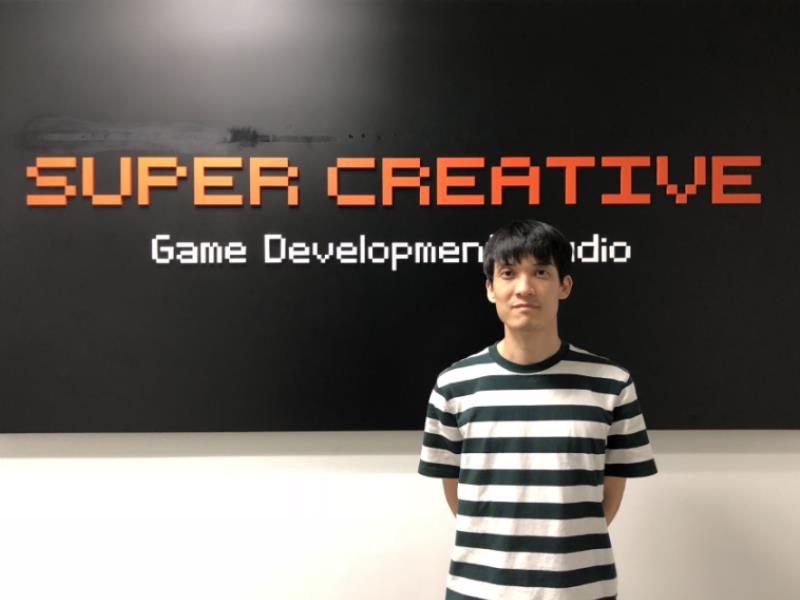 Everything about the YUNA Engine, the Heart of Epic Seven!
2018-10-11
※ The article was written on October 11th, 2018
On August 31st, the mobile game Epic Seven was officially introduced. It has proven to be successful within five days, ranking #3 on Google Play in sales. Epic Seven, developed by Super Creative and serviced by Smilegate Megaport, is technologically advanced while providing users with a sense of analogue nostalgia.
Jang Grae, the main character of the drama "Misaeng", said, "It is foolish to react immediately to the backflow of reason. Maintaining my original sense of reason makes me seem like I am the backflow from my opponent's eyes. The best offense is a good defense". Co-CEOs Kim Hyung Suk and Kang Ki Hyun insisted on 2D graphics for Epic Seven when 3D graphics were the norm in the mobile gaming market. There is a reason for this.
[Interview] Super Creative Co-CEO Kang Ki Hyun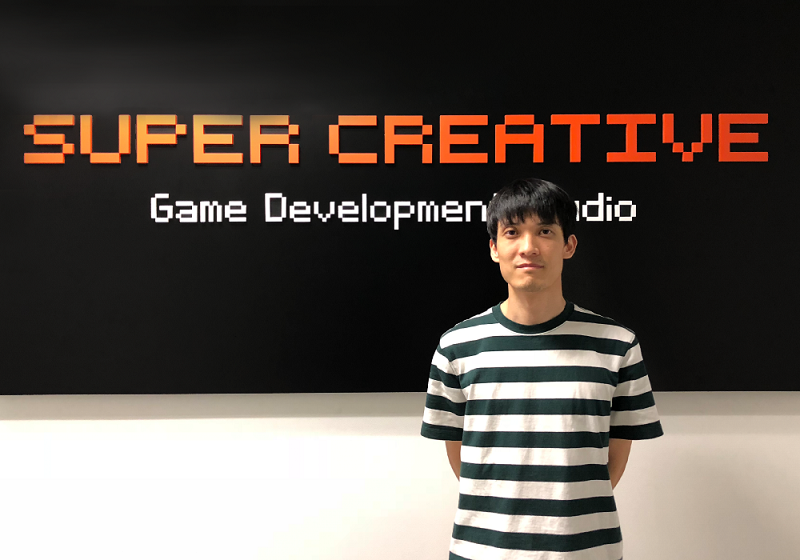 <Super Creative Co-CEO Kang Ki Hyun>
Q. Please introduce yourself.
I am in charge of developing Epic Seven at Super Creative, a game development company. I work with Co-CEO Kim Kyung Suk, in charge of directing, as representatives of the company.
Q. Epic Seven ranked 3rd in Google Play's highest in sales since its release. How do you feel?
First, I would like to thank all the users who love Epic Seven. I am glad that the first project I showcased as a representative of Super Creative is doing well. It means more to me because completing and being recognized for a game in the mobile game industry is challenging. I would also like to thank my colleagues and Smilegate for supporting me on the journey. Epic Seven will always strive to be better.
Q. Users are praising the YUNA engine made to minimize loading times during gameplay. What made you develop a new engine instead of utilizing one that already exists?
We could not achieve the level of optimization with pre-existing engines. It was either fundamentally blocked or practically impossible. So, I decided to develop my own engine. The first goal was to take the user from the moment of touching the mobile app to the main screen in 15 seconds and achieve zero loading time once in the application.
Q. How long did it take you to develop the YUNA engine?
From planning to its entirety, about three years.
Q. What was your main focus when developing the engine?
The first was loading speed. It was important to reduce the resistance of accessing the app anywhere, anytime, as a mobile app. The YUNA engine provides zero loading time after installation and, even at 4K resolution, has a loading time of less than 1 second. Its greatest strength is resource optimization which allows for pleasant experiences through various interface settings for low specification devices and network environments. The no-loading system is important because it affects the sensibility and immersion of the game.
Secondly, we tried to utilize the most out of mobile devices while suppressing the constraints of heat and throttling as much as possible. Finally, mobile games are very different from PCs or consoles. Therefore, I wanted to set a new standard for a "true mobile game experience".
The last was a specialized expression method for 2D games. Since Epic Seven is based on cell animation (a technique that allows only characters to move without the background), using conventional compression methods may limit expression, capacity, and loading. The YUNA Engine is a specialized production tool for 2D art production. Its performance can be checked by connecting the smartphone to the TV and playing the game with no distortion in resolution and frame degradation.
Q. Domestic and global mobile games are mostly 3D. Why did you choose 2D?
I trust in the value of 2D graphics. Even if you have the best 3D graphics, its value degrades quickly. On the other hand, high quality 2D graphics take a lot of effort but show in value when done at high standards. It preserves emotional values longer and allows for freedom in the style of art and expression.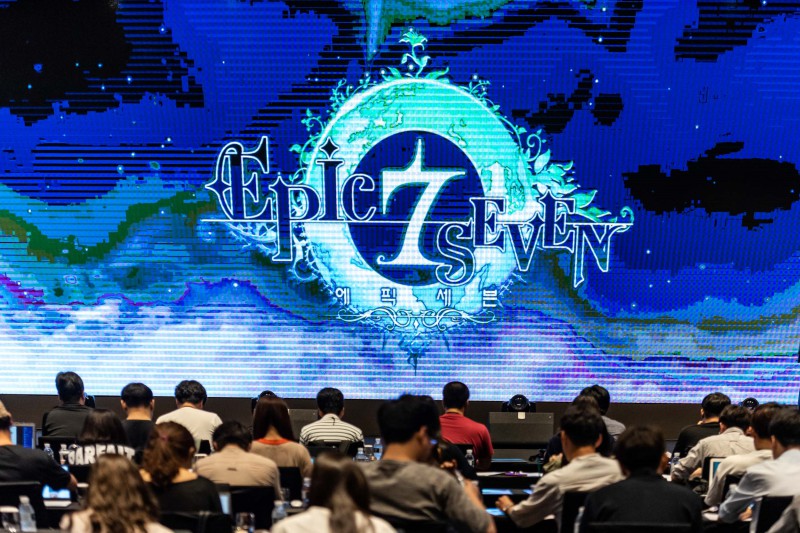 <Epic Seven Media Showcase on August 31st>
Q. Does the YUNA engine only support 2D technology?
Many people think the YUNA engine is only for 2D, but that's not true. 2D texture and animation processing is only part of the engine. The core technology is focused on maximizing the performance of mobile devices.
Q. What was a challenge when developing the engine?
All mobile AP/GPUs on the market had different characteristics, and it was difficult to do a separate optimization job.
Q. What makes the YUNA engine different?
Pre-existing engines are applied to PCs or consoles before they are ported to mobile devices. As a result, they are limited in maximizing the advantages of mobile devices. The YUNA engine is a mobile-only engine that can maximize the advantages of mobile devices while minimizing heat and throttling issues. I believe this is an important factor for a collective RPG with various characters.
EDITOR's COMMENT
#Epic Seven
Epic Seven is a mobile turn-based RPG, officially released on August 30th. High quality illustrations of characters and animation elements in battle surpass the limitations of 2D graphics. In particular, the YUNA engine developed by Super Creative has provided users with a pleasant gameplay environment by minimizing loading times.
#Smilegate #Smilegate Megaport #Super Creative #Epic Seven #RPG #2D Game #Mobile Game #Mobile Turn-based RPG #YUNA Engine
Related Contents