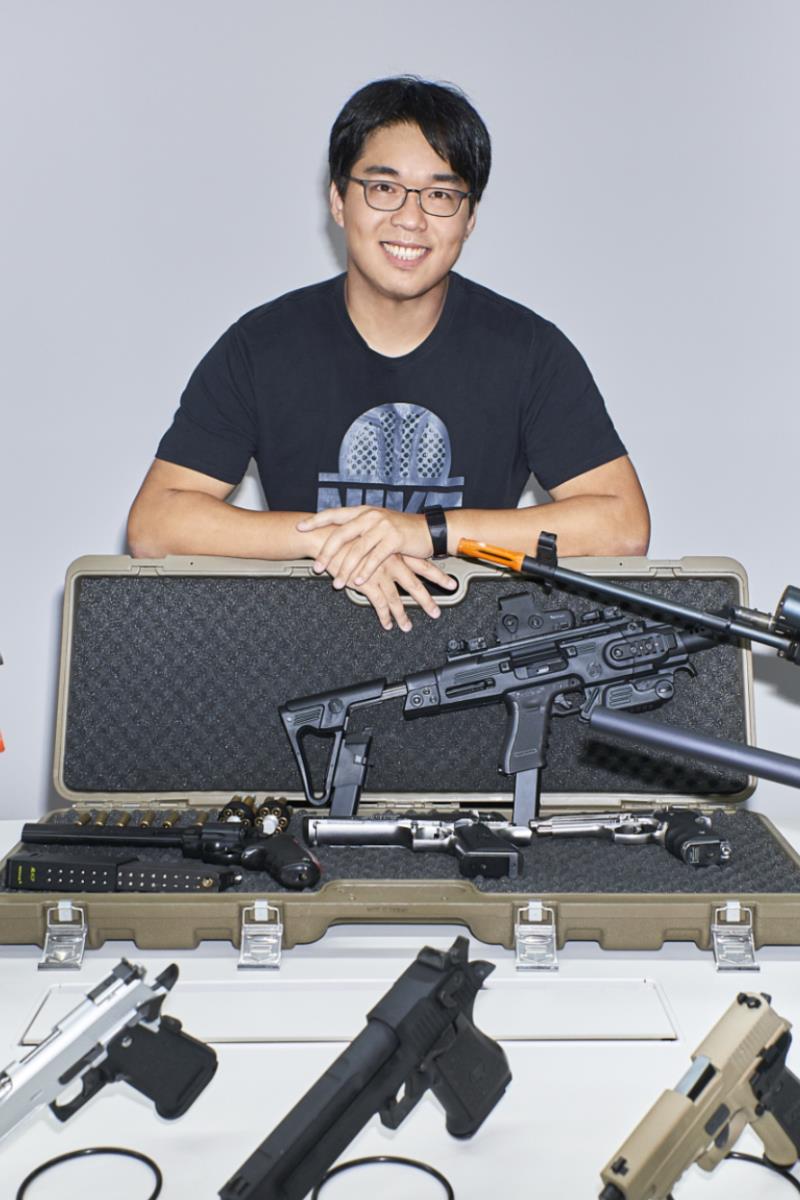 The Beauty of Balance in FPS Games
2018-10-06
If you are not a game player, you will have no idea what's going on when watching a game streaming channel. But countless young people around the world are crazy about it. One of the reasons for playing games is that there are these thrilling moments during or after the gameplay. Games have become an everyday thing in life or even a way of life for quite some people.
Game is art. The creativity and originality of the game are made up of the skills and efforts of the developers. Interestingly, most of the recent games have motives 'to be 'aesthetic' or 'to be artistic'. Among them, the aesthetics in FPS (First-person shooter) games start with gun balance. Crossfire's firearms products, which have 660 million players worldwide, were handed by Jongmin Kim, part manager of Crossfire live development studio's game design department. He talks about the root of the aesthetics in FPS games.
[Interview] Smilegate Entertainment Part Manager Jongmin Kim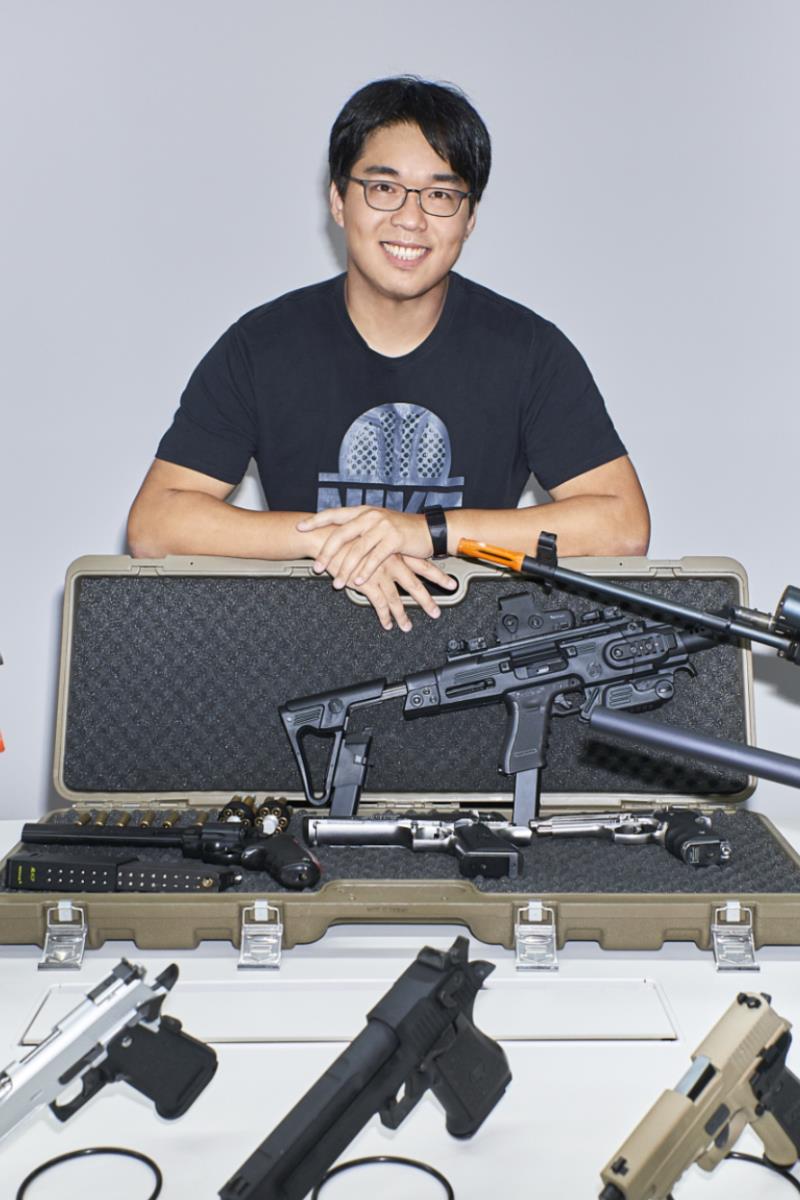 <Part Manager Jongmin Kim>
Q. What is gun balance, and why is it important?
There is a balance in every game. The balance between the game elements should be well balanced, and the harmony between the contents determines the game's completeness. Unlike RPGs, players compete with just gun FPS games. If a level 1 player faces a level 100 master, level 1 player will not have the slightest chance to win in the case of RPGs. But FPS games are different. Even a newbie can beat a master.
Gun balance is the most crucial factor in an FPS game. It is literally a task to balance firearms. The role of gun balance is to collect and analyze data on firearms such as range, accuracy, attack power, and weight so that users can compete fairly.
Q. How many firearms are there in <Crossfire>?
There are over three hundred original firearms. Including skin variation guns, there are about 1,900 guns. Skin variation refers to transforming the weapon into a design preferred by users while maintaining the firearm's performance. For easier example, when a new mobile phone is released, it is presented in various colours such as black and white; this is skin variation.
Q. How high is it compared to other FPS games?
Among the existing online FPS games, I think Crossfire has the largest number of guns. In the case of other FPS games that are popular in Korea, there are only four to fifty original firearms, and as far as I know, it is fewer than 150, including skin variation firearms.
Q. Is there a criteria for Crossfire's firearm balance?
To users, a total of five gun information is disclosed; attack power, accuracy, rate of fire, recoil, weight, and the number of bullets. However, if we look more closely, detail information such as range, damage reduction according to distance, penetration power, damage by part and fire rate are contained within the attack power. Accuracy includes maximum/minimum accuracy, gaze shaking according to shooting, shake resilience, impact force composition, and recoil direction. In general, for rifles, eighty items are checked, and for snipers, more than 100 items are checked and balanced.
Q. What things do you consider to increase realness?
Even when balancing firearms, we try to increase the sense of reality by reflecting data on the actual firearm's performance, firing power, and penetration power. The sense of reality applies to both the shooter and the victim. From the shooters' point of view, we focus on the effects of the firearm's recoil, sound, and sparks. In the position of being hit by a bullet, we tried to put the sense of reality by shaking the gaze, damage impact, and sound. In the case of bloodstains, we work accordingly to the standards set for each country and for each players' age.
Q. Some say recoil of the gun in Crossfire is very severe. What is your opinion?
In Crossfire, the gun's recoil is severe, and the muzzle goes upward highly. Unlike other games where direction prediction is possible to some extent, the randomness becomes more substantial after a certain number of repellency is exceeded, so controlling the second half recoil is the key to win the game. Experts hit the opponent before the worse recoil, but newbies face difficulty. However, thanks to this randomness, even beginner users often win.
Q. Where do you get the data about guns?
Usually books or the internet. There is a gun conference held every year called <SHOT SHOW> in the U.S. I cannot attend the event in person, but I get information about new guns by reading articles written by professional bloggers visiting there. The firearm used mainly in Crossfire is rifle, and much domestic shooting ranges only deal with pistols. So I sometimes visit overseas shooting ranges to try actual guns shooting.
M4 and AK-47, the most commonly used guns, are traditional guns, so they have much information. However, since the latest firearms are classified as military secrets between nations, they are often only released to the public after a few years. We found the method to digitize the data by rotating hundreds of videos taken online to promote the weapon's performance. It is like watching a test video of a car's rapid acceleration, cornering, etc. and guessing the vehicle's performance.
Q. How does the process of applying new firearms to the game work?
For a new gun to be put into the game, it takes several stages of testing. First, we collect data on which firearms users mainly use, select new gun types, balance them based on the primary data, and conduct internal tests. After that, the QA (Quality Assurance) team at the professional gamer level corrects the balance by actually playing the game. Since the guns' ratio cannot be modified once delivered to the user, numerous checks are practised before the actual update.
Q. Do you observe weapons every day?
I do a lot of research to collect data related to firearms, but I spend more time using the collected data to quantify it and apply it to the game. While playing the game, we use several guns and conduct tests to reproduce various situations that users may encounter.
Q. Tell us more about the gun balance team.
Many developers in the team are interested in firearms. Knowing well about guns and a sense of quantifying is essential. We ask questions such as a gas-operated type and a closed bolt during job interviews. There are also team members who have backgrounds as professional gamer and military maniac.
Q. Why did you start working on firearms?
Personally, I am very interested in the structure of the firearm. "How does this gun work, and how can the bullets go up together?" "With the same bullet, this gun has a range of 1 km, and why is that gun 2 km?" I was always curious about science and technology put in a firearm. This is why I started this work, and now I want to show users more variety of weapons within the range that does not damage the balance of the game.
EDITOR's COMMENT

#Crossfire's Uniqueness
Crossfire is famous for the variety of guns and also thorough ascertain among military FPS games. Variation firearms decorated with 300 original firearms in various colours and accessories double the fun of the game. But Crossfire is not just about variety. Impact point changes randomly as longer the gun is used in Crossfire, making it difficult to hit. And this is why Crossfire is so much beloved by many users with its detailed plan.
#Smilegate #Smilegate Entertainment #Crossfire #Firearm Balance #FPS Game #Military FPS #Crossfire Live Development Studio
Related Contents