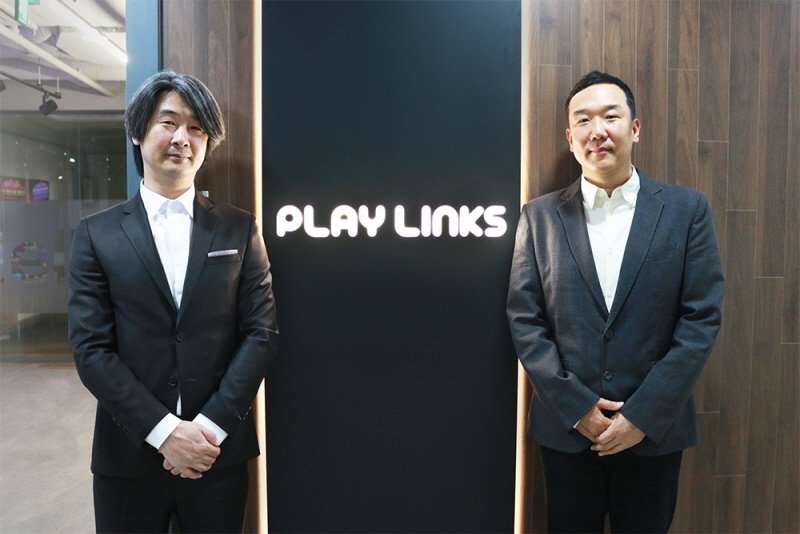 SundayToz Play & Lynx Games Merge to Establish a New Corporation
2021-04-26
※ The article was written on April 26th, 2021
■ The merger of SundayToz Play, a subsidiary of SundayToz, and its affiliate company Lynx Games forms a new corporation called "Play Links"
■ Synergy expected between SundayToz Play, a developer company of casual gambling games, and Lynx Games, a traditional casino game developer company
■ Maintain developer & operating personnel while integrating technology & services to expand the overseas social casino market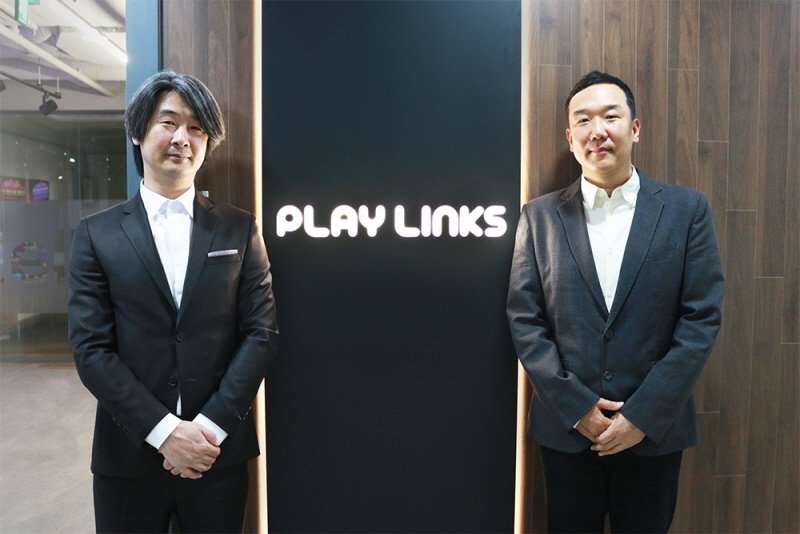 <New corporation "Play Links" Co-COOs Oh Sun-ho (left), Lim Sang-beom (right)>
[2021-0426] SundayToz announced on the 26th that its subsidiary SundayToz Play (CEO Lim Sang-beom) and its affiliate Lynx Games (CEO Oh Sun-ho) will establish a new corporation called "Play Links" through a merger and expand the overseas game market.
The merger will maintain developer & operating personnel while integrating technology & services to maximize synergy. The two representatives, Oh Sun-ho and Lim Sang-beom, have led the rapid growth of their respective companies. This is expected to aid in game development, service, and investments of the new corporation.
SundayToz Play is a mobile game company established in 2015, specialized for developing and servicing casual gambling games such as Anipang Matgo, Anipang Poker, and Slot Mate. The company, wholly owned by SundayToz, is considered a candidate for KOSDAQ with 17.3 billion won in sales and 4.4 billion won in operating profit last year.
Lynx Games serves two types of social casino games overseas including "High Roller Vegas Slot". SundayToz acquired 40% of its shares in 2019. Although the company recorded 2 billion won in sales and an operating loss of 2.8 billion won in 2019, it is well on its track for turnover with 13.5 billion won in sales and 900 million won in operating loss last year. Lynx Games implemented a mathematical model to social casino game development and successfully commercialized their games with their know-how.
Lynx Games CEO Oh Sun-ho said, "This merger will utilize strengths of both companies, integrating development, R&D, marketing, and customer management. This will allow for growth in various fields in the future".
SundayToz Play CEO Lim Sang-beom said, "We will integrate our technology, customers, and markets of the casual and traditional genre to strengthen our services and develop new games. This will upgrade our competitive advantage in the global market".
SundayToz, which holds 85% share of the new corporation, is expected to expand the global market with Play Links. Both companies as well as SundayToz will work together to expand the global market, distribution of content, and sales.
"Play Links" will hold a general shareholder's meeting on April 29th. It will officially start business on June 1st, the date of the merger.
#Smilegate #SundayToz #SundayToz Play #Lynx Games #Play Links #Merger #New Corporation
Related Contents