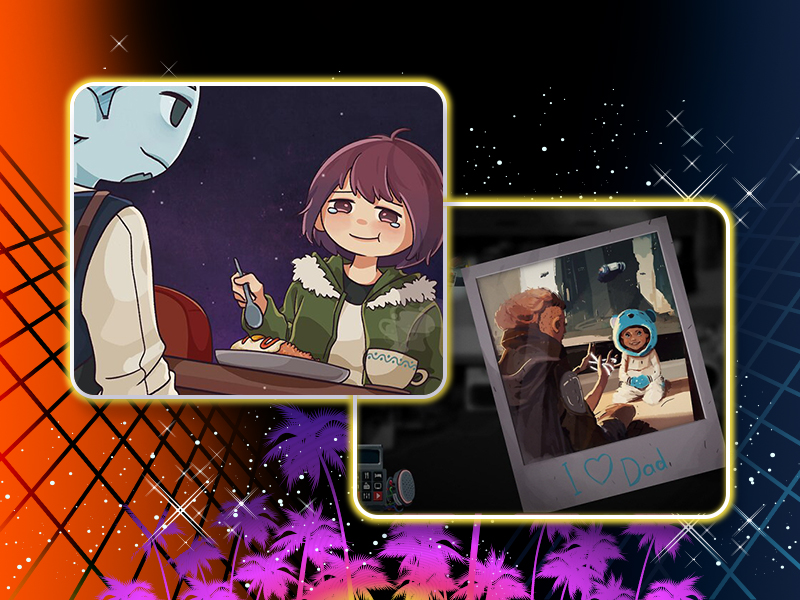 Find Your Favorite Indie Game at STOVE Indie #5
2021-07-26
※ This article was written on July 26th, 2021
Humans are social animals. We constantly interact with others and maintain relationships to identify ourselves from birth. Some feel love and happiness, but some feel hurt and lonely in that process. Introducing two Smilegate STOVE Indie games that will provide joy and comfort in those troubling times.
| <What Comes After>, a healing game with a comforting message of life
What awaits us after death? <What Comes After> is a casual adventure game that reminds us of the little things that make us happy in life and provides deep thoughts on life after death.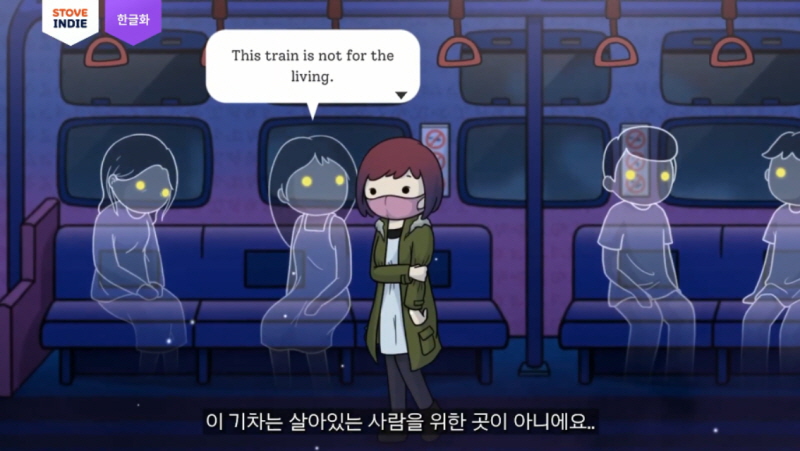 The main character Vivi boards a train to the afterlife due to someone's mistake. Vivi has conversations with the souls on board and hears many stories.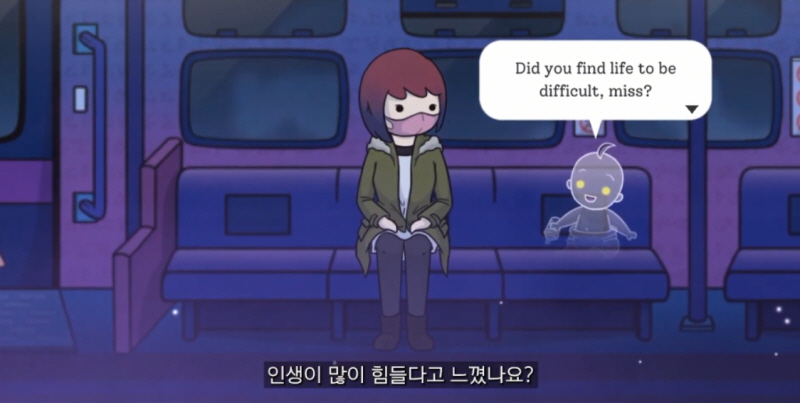 Human souls are not the only souls on the train. Infant, animal, even plant and tree souls are aboard the train. They are all waiting to tell their story.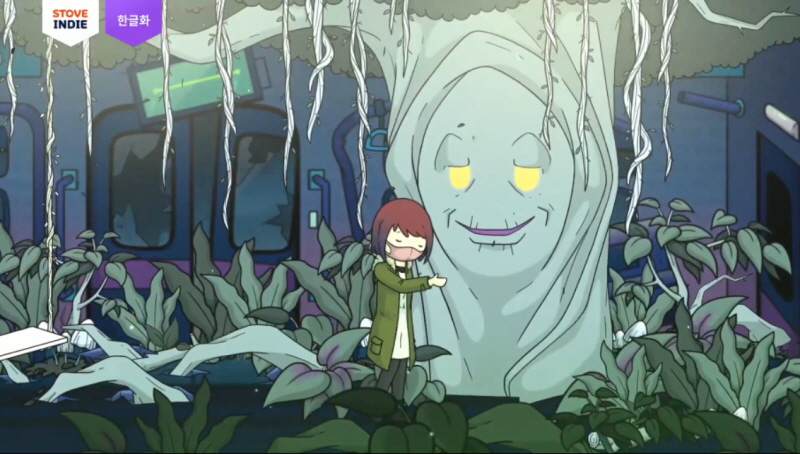 There were many games that dealt with the afterlife. However, <What Comes After> breaks away from the typical scary and fearful image of the afterlife. It creates an afterlife where memories are recalled and sometimes leaves you with philosophical lessons. Users can watch Vivi's journey to find her forgotten memories and recall small but happy memories of their own.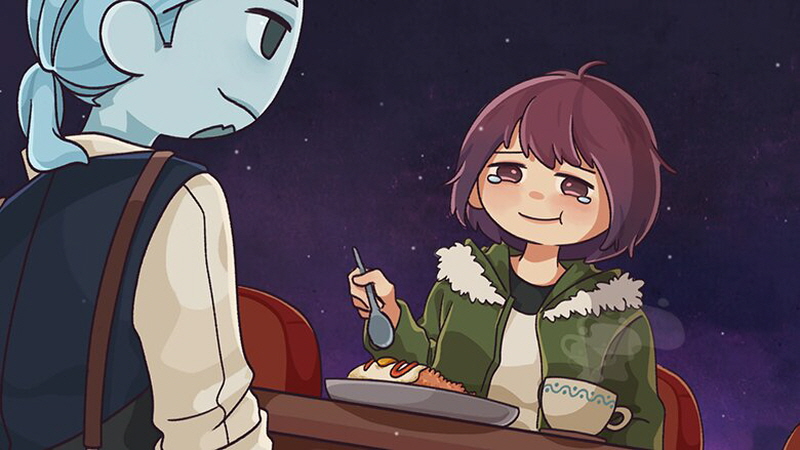 <What Comes After> is a simple mouse-click game without complicated controls. Users who are new to the game can also play quite easily. In particular, the transition of train compartments and the speech balloon conversation method reminds you of turning a page in a fairy tale book.
<What Comes After> has fairytale-like backgrounds and illustrations. Vivi gains peace and consolation on life through this short train ride. If you need some comfort in your life, <What Comes After> is the game for you.
| <Still There>, a puzzle game in space
There is a person who protects the lighthouse alone in the vast and empty space. <Still There> depicts the daily life of Karl Hamba, a crew member of the space-lighthouse Bento.
Space-lighthouse Bento is operated by one person. You must fight against loneliness and solve problems on your own. The occasional radio conversation from AI companion Gorky is your only interaction.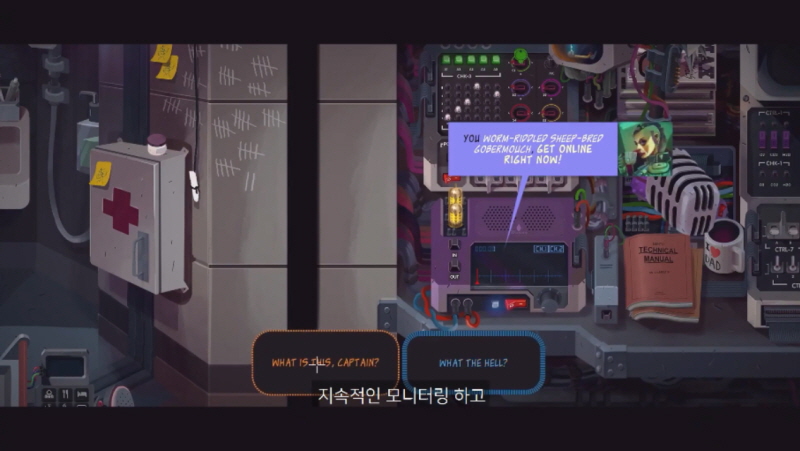 The user plays as operator Carl Hamba and observes radiation, solves the spacecraft's puzzles, manages and repairs the space-lighthouse with his AI companion. You must learn how to manipulate the machine as if you were flying a spaceship by becoming familiar with panels in the manual. Your AI companion provides you hints, but not answers.
There are various types of unique puzzles in the game. There are puzzles that require simple work, puzzles with complex switches and patterns, and even puzzles that require playing music. It may seem a bit difficult, but you are able to adjust the level of difficulty. In addition to the puzzle, you can play various mini games such as chess games with AI companion Gorky, raise a pet lizard Tuatara, and make meals with unexpected ingredients.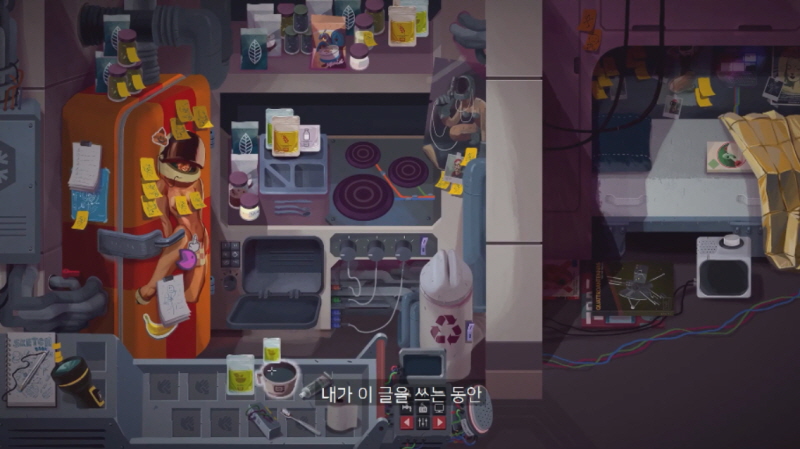 The spaceship has complex landscapes, grotesque character illustrations, occasional unknown creatures, and surreal elements which enhance the game's immersion. Black humor and in-depth lines offer a drama-like experience.
What would I look like if I were alone in space? Would I risk saving someone I didn't know? <Still There> has an impressionable scenario which deals with joy, sadness, loneliness, technical puzzles, bizarre devices, and black comedy.
You have to play the game alone without another character or NPC to help you, but you will soon be immersed into Carl's story as you solve each puzzle. <Still There> is a single light in empty space. You can access its official Korean version on STOVE Indie.
■ Still There : https://indie.onstove.com/ko/games/183/
| Refreshing joy, STOVE Indie
In this hot summer, STOVE Indie has prepared special discount coupons and recommended games for its users. From striking action games to chilling horror games, to movie-like games where people can ask questions about their own lives. If you are preparing for an online vacation this summer, I recommend STOVE Indie.
EDITOR's COMMENT
#STOVE Indie
STOVE Indie is a platform where creators and users come together to enjoy games and community. From online game jams to contests, beta testers, and game competitions, it empowers indie game creators. It also adds to the fun and depth for users through "exclusive Hangulization" of amazing indie games.
#Smilegate #Smilegate STOVE #STOVE #STOVE Indie #Indie Game Platform #Puzzle Game #What Comes After #Still There #Casual Adventure Game
Related Contents