Find your favorite indie game at Stove Indie #1 <'Lynn, The Girl Dr…
2021-04-09
There is a world in which you can fully enjoy crazy ideas and dreams. We can try puzzles while feeling the atmosphere of the old days or enjoy the exhilarating action while looking down at the beautiful night view of the city. It is a story from the indie games that can you can find at Smilegate's Stove Indie. Among the many great indie games at Stove Indie, I would like to introduce <Lynn, The Girl Drawn on Puzzles> and <Danger Scavenger>, which have unique backgrounds.
| A collaboration of beautiful oriental paintings and puzzle, <Lynn, The Girl Drawn on Puzzles>
The story is about a girl living in an Eastern country in the past where ghosts and monster often appear. The girl named 'Lynn' falls into a painting and meets Kumiho, a legendary fox with nine tails. The relationship between the girl and Kumiho finally leads to one at the last moment, and a story that will remain forever unfolds.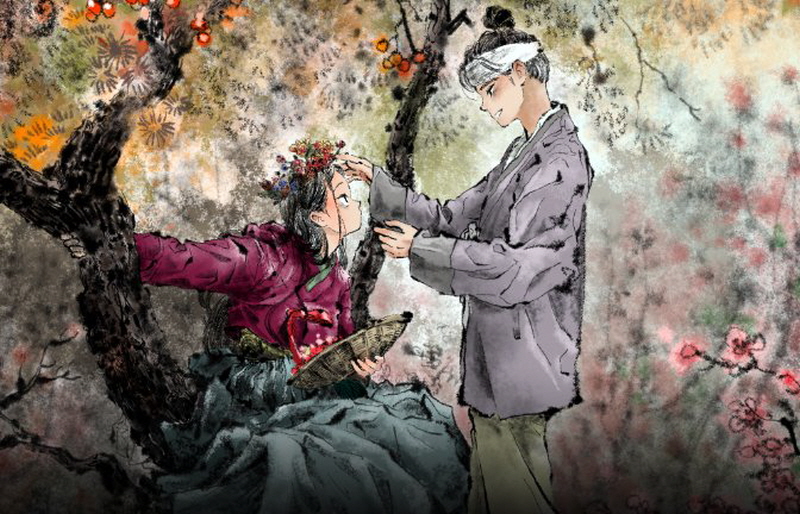 <Lynn, The Girl Drawn on Puzzles – Beautiful illustration in an oriental style>

In the game, there are more than 100 puzzles. It does not require difficult character control but instead has simple rules for moving rooms. But, it is not easy because it requires precise calculations to solve the puzzle. If you are a fan of brain-teasing games, 'Lynn, The Girl Drawn on Puzzles' is a well-made puzzle game you will adore.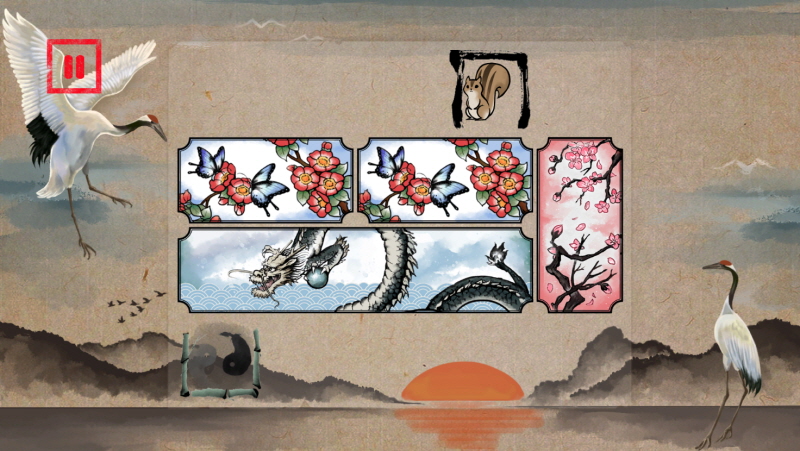 <Lynn, The Girl Drawn on Puzzles – Puzzle with unique images>
The beauty of this game is not just the well-balanced level of the puzzles. You can also relax and enjoy the story, the music, the scenery in the game. Get your self away from the stressful life for a moment and feel the peace while admiring the beautiful scenery and music that 'Lynn' presents.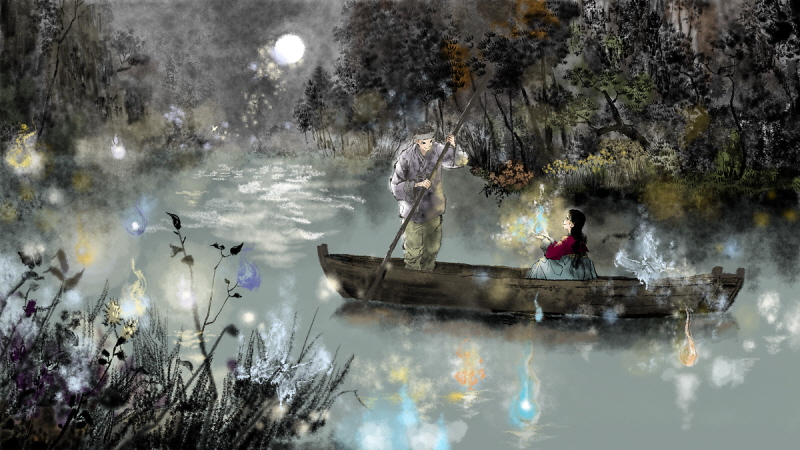 <Lynn, The Girl Drawn on Puzzles – Romance under the moonlight>
How about adding a beautiful oriental painting to your library today? <Lynn, The Girl Drawn on Puzzles> is now on a 20% discount to celebrate its launch at Stove Indie.
| Roguelike shooting action game in cyberpunk background, <Danger Scavenger>
Avaricious companies are ruling and ruining the country. And some fight against it. The companies call them 'scavengers' with contempt. 'Scavengers' are lethal, efficient, skilful and subtle. To the indifferent citizens, the 'scavengers' are unknown.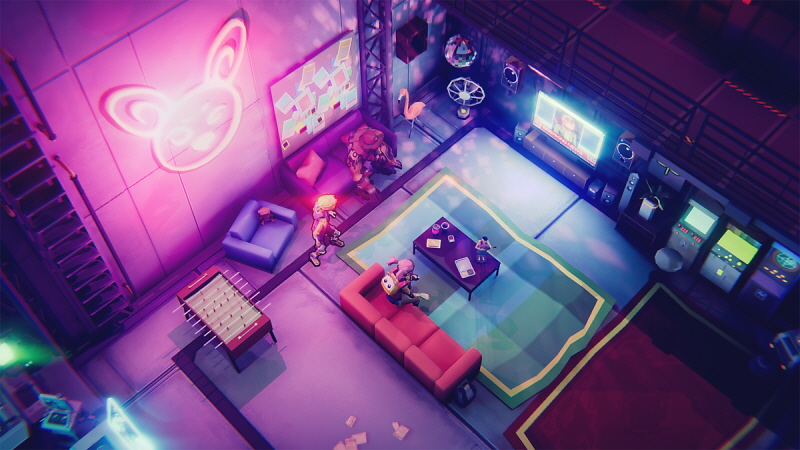 < Danger Scavenger – Cyberpunk background>
'Danger Scavenger' is a roguelike top-down shooter game based on a cyberpunk world. The game's overall concept is similar to 'Binding of Isaac' and 'Enter the Gungeon', the mega-hit titles of a similar genre. If you have played similar games, you will quickly understand the system.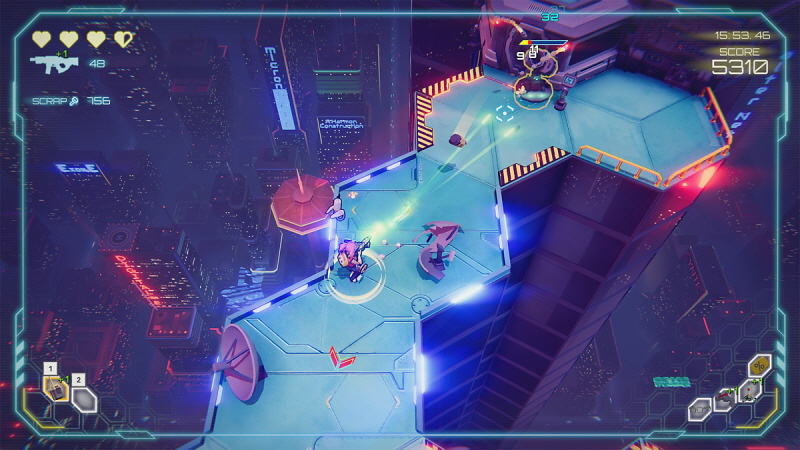 <Danger Scavenger-Fight against the boss on the roof of the building>
Adventure in the dark places like 'dark and damp catacombs', 'inside mother's body, 'underground of the pit', and 'underworld' is the exciting part of 'Danger Scavenger', but not the least. In 'Danger Scavenger', you can have a special experience of going up and up while looking down at the night view of the beautiful cyberpunk city. As a 'skyline crawler', in 'Danger Scavenger', you climb up five skyscrapers and fight bosses with unique characters on the rooftop.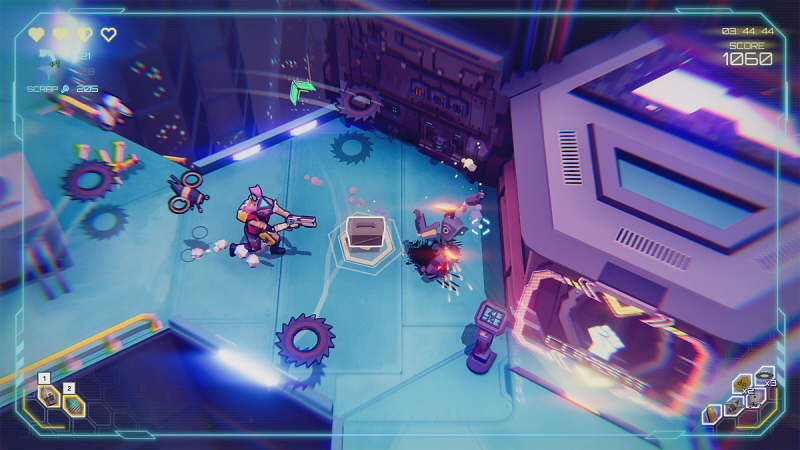 <Danger Scavenger-Play using item synergy>
We can't miss various item synergies in roguelike games. In 'Danger Scavenger', you can clear the game by creating your very own playstyle with unique characters, various weapons, and upgrades. You can make an improved shotgun that can fire five rockets by attaching a rocket. You will love discovering the hidden item combinations.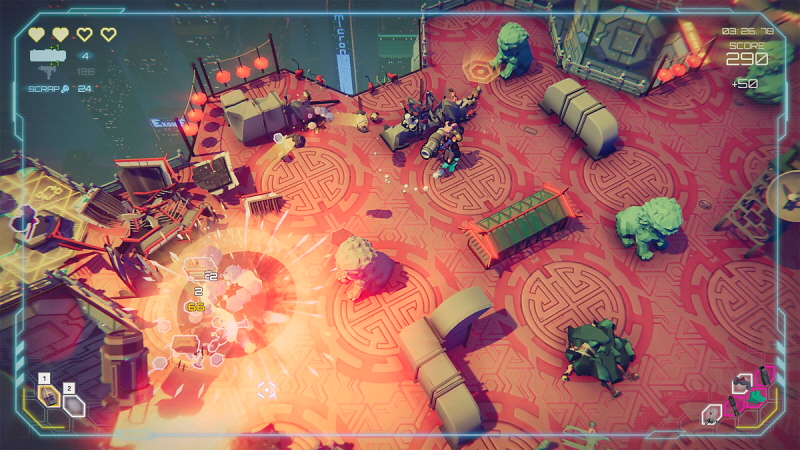 <Danger Scavenger – Various play modes>
Play level of 'Danger Scavenger' is not easy. Do you want to play a 'real roguelike' game? Do you want to check your control ability? Or, if you want to enjoy action without stress, you can play in arcade mode. All of this is possible in 'Danger Scavenger'.
| Stove Indie, indie games of all sorts
Stove Indie presents a variety of indie games. In addition, new indie game information and contents are provided daily. More and more users are getting attracted to unique indie games. How about looking for your favorite indie game at Stove Indie, the place where you can meet indie games of all sorts?
EDITOR's COMMENT
#Stove Indie
Stove Indie is a space where creators and users who love indie games gather to play games and communicate. Stove Indie supports indie game creators with online game jams, contests, beta testers. In addition, Stove Indie discover unique indie games and supports exclusive Korean service so more players can enjoy.
#Smilegate #STOVE #Stove Indie #Indie game platform #well-made puzzle game #Lynn #The Girl Drawn on Puzzles #roughlike shooting action #Danger Scavenger
Related Contents