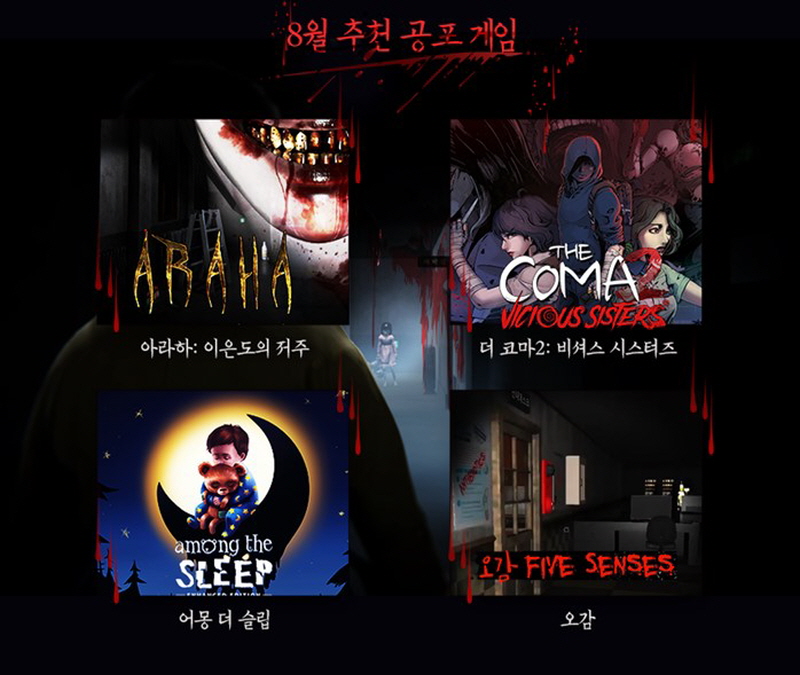 STOVE Indie, 50% Coupon Code for Midsummer Horror Games!
2021-07-27
■ STOVE Indie offers 50% discount coupons for four popular horror games until the 22nd of next month
■ Free horror games such as "Hide" and "There" available on STOVE incubator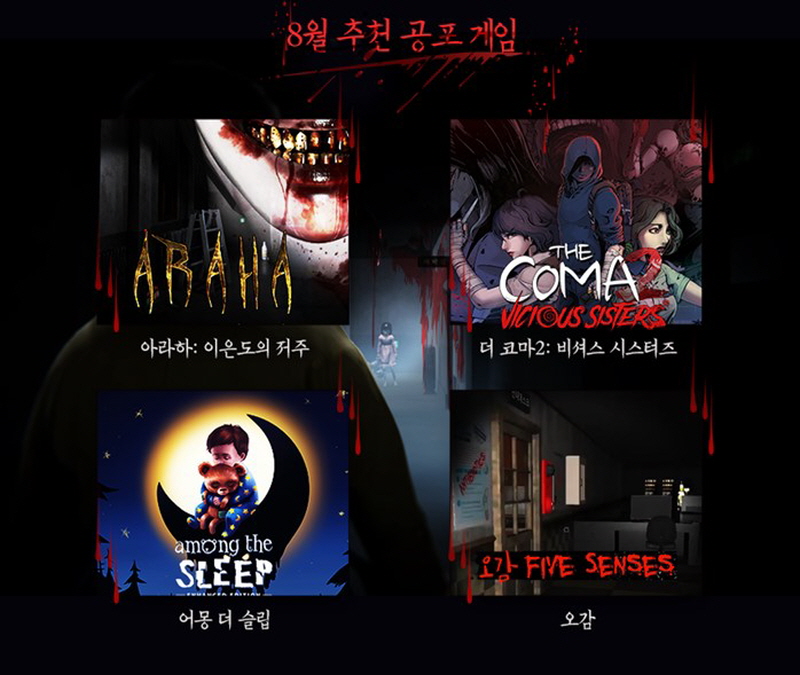 [2021-0727] Smilegate STOVE (CEO Han Young Woon) announced on the 27th (Tuesday) that it will hold an event providing a 50% off coupon code for horror games sold on its indie game platform "STOVE Indie".
STOVE's 50% discount coupon will be applied immediately to users who purchase horror games on STOVE Indie until the 22nd of next month. Users are able to purchase horror games with a 50% discount using the coupon code (CHILL_SUMMER). There are four games that the coupon code will be redeemable for: "Araha: Curse of Yieun Island", "The Coma 2: Vicious Sisters", "Among the Sleep", and "FiveSenses".
You can feel a different sense of horror from the indie games eligible for the event. Araha: Curse of Yieun Island has received favorable reviews from many users for its horror combined with shamanism. The main character enters a mental hospital to find his sister's relics, encounters many ghosts, and finds hidden secrets. Araha: Curse of Yieun Island can be enjoyed for 4,940 won with the discount and coupon during the event.
The Coma 2 is a horror game where students continue to disappear and the main character experiences supernatural phenomena at school. Among the Sleep is a hangulized horror game by STOVE Indie where you play as a baby to experience unique fears from a different perspective.
Lastly, FiveSenses is a multiplayer game where you must avoid imaginary monsters and escape the building using your sense of sight, hearing, touch, taste, and smell. Up to five people can play the game but one player can secretly interfere with escaping the building, adding to the excitement.
In addition to these paid games, the graduate work of ChungKang College of Cultural Industries Gaming major's "Hide", game jam entry game "There", and STOVE Indie incubator demo games are available for free. STOVE Indie's incubator website features various demo games of local indie developers that have not yet hit the market. STOVE Indie is currently planning to expand support for indie games through its program "Wise Demo Life".
Smilegate STOVE CEO Han Young Woon said, "I don't think there is any content more appropriate than horror games in the extremely hot weather we've been having. We prepared this event so that indie game fans can spend a cool summer at a reasonable price".
For more information on the event, visit the STOVE Indie website (https://page.onstove.com/indie/global/view/7396311).
#Smilegate #Smilegate STOVE #STOVE #STOVE Indie #Horror Games #Discount Event #Araha #The Coma 2 #Among the Sleep #FiveSenses
Related Contents