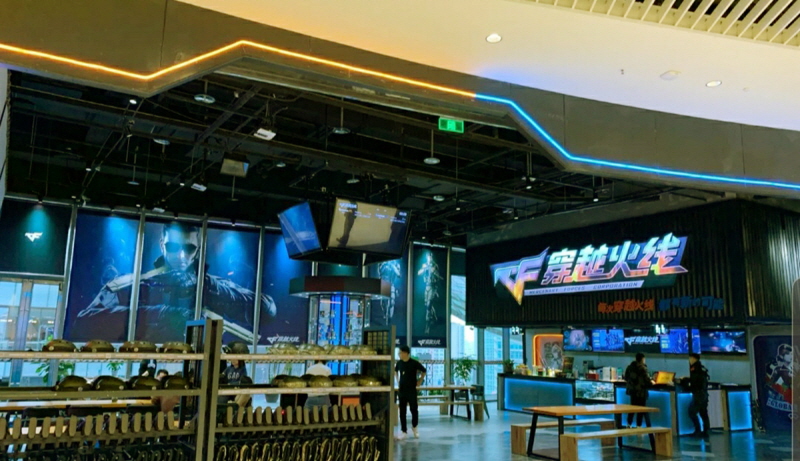 Smilegate Opens Crossfire Indoor Sports Theme Park Plans to Expand to…
2020-01-09
 
■ The first theme park opened in Suzhou Center, the landmark on Suzhou, China.
■ A unique experience with Crossfire IP. Feel the online games in real life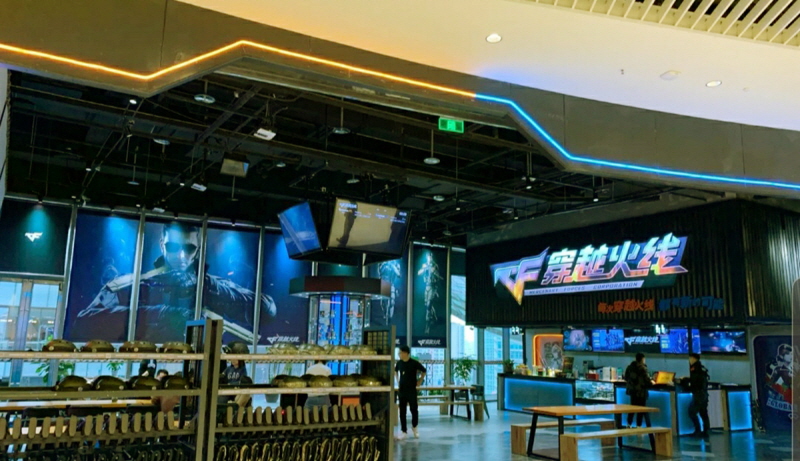 <The inside view of Smilegate's Crossfire indoor sports park. You can check the popularity of Crossfire>
[2020-0109] An indoor theme park, theme based on a Korean game, is open in Suzhou Center, the shopping mecca in Suzhou, and attracting shoppers.
Smilegate announced on the 9th (Thursday) that it has opened its first Indoor Crossfire Sports Theme Park at Suzhou Center, China's largest shopping mall and landmark, and plans to expand it in major Chinese cities' landmarks by the end of this year.
This Crossfire theme park is a comprehensive entertainment business that utilises the in-game elements of FPS Crossfire, the so-called "national game" in China. To give Chinese fans a new experience of Crossfire, Smilegate partnered with China's best location-based entertainment company Grand Laser Strike Association.
<Crossfire Indoor Sports Theme Park offers a survival match with laser guns. The picture shows the fans receiving prior training before starting the game.>
The main content of Crossfire Theme Park is a laser shooting game and target shooting range, where Crossfire is implemented offline with digital technology. Also, there are VIP rooms and cafes that can be used as rest areas. In addition to beverages and snacks, the cafe also sells a variety of Crossfire products, including figures, stationery items and model guns which capture the eyes of Crossfire fans.
<Crossfire figures displayed inside the Crossfire indoor sports theme park. Here, you can purchase various items including figures, stationery, model guns, etc.>
Starting with the first branch in Suzhou Center, Smilegate has confirmed the opening of the Crossfire theme park in Nantong and Hangzhou. Smilegate plans to increase this facility to the five in the landmarks in major cities in China within the year.
Min Jung Paek, executive vice president of marketing/IP business development at Smilegate, said, "Crossfire Theme Park is an amusement park where you can experience the online game Crossfire. Many people will be able to experience and enjoy Crossfire offline. We plan to increase the number of Crossfire Theme Park due to the favourable response of the first one. We will continue to make efforts to provide various experiences to many fans in China by utilising Crossfire IP".
#Smilegate #Smilegate Holdings #Crossfire #Crossfire Theme Park #Suzhou Center #Crossfire IP #Online game in real life
Related Contents