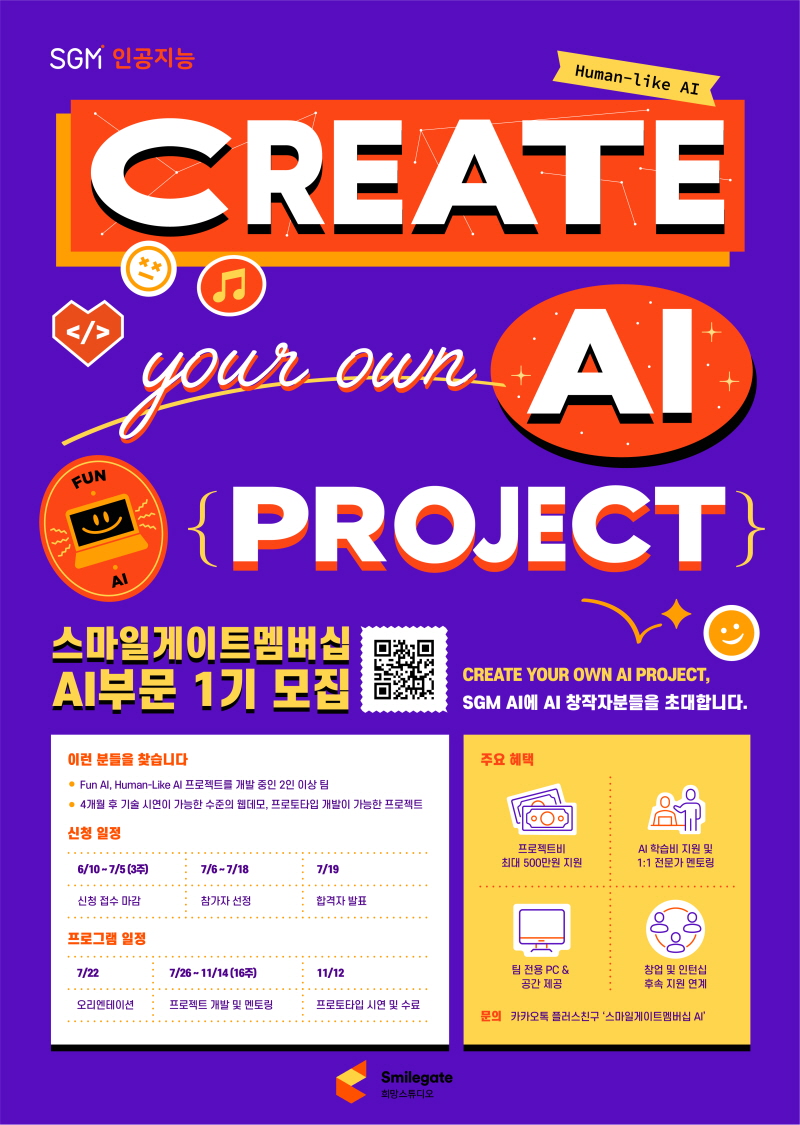 Smilegate Future Lab Center, Recruiting for the 1st "Smilegate Members…
2021-06-16
※ The article was written on June 16th, 2021
■ For aspiring AI creators who are part of the "2030" generation and AI development projects
■ A chance to be a part of Orange Planet's start-up support program and AI Center internship at Smilegate for outstanding graduates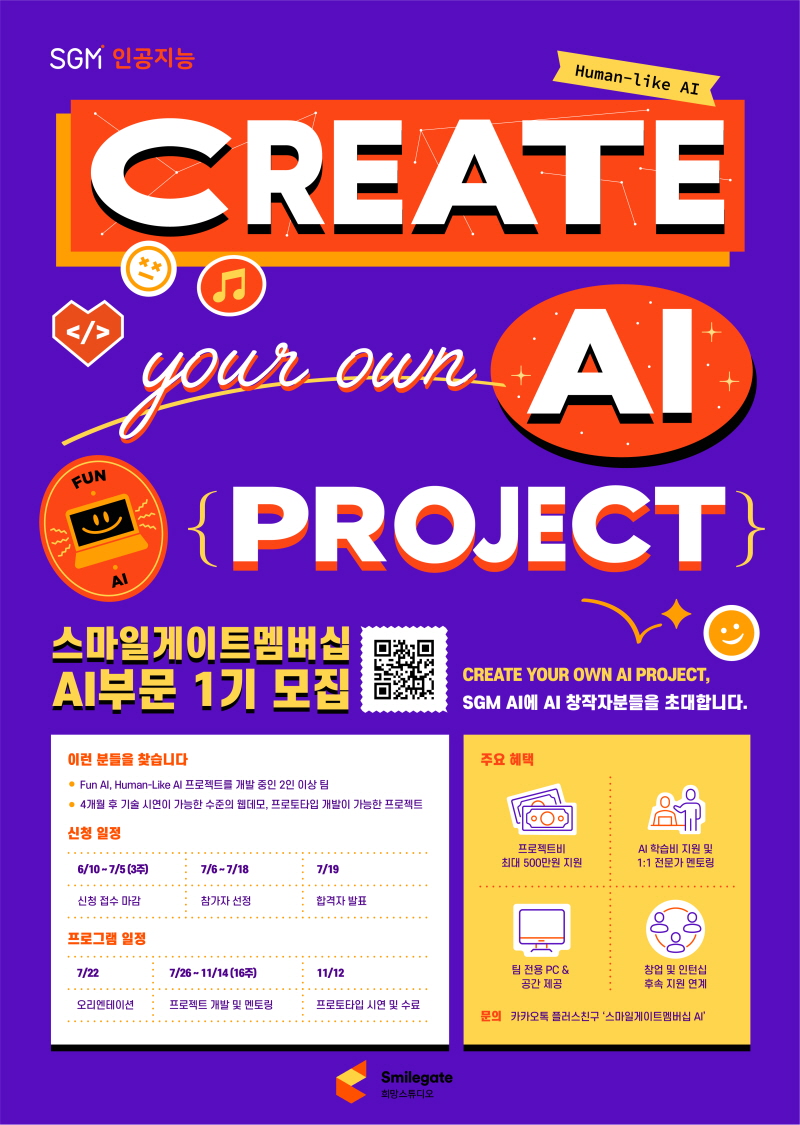 [2021-0616] Future Lab Center, a creativity and creation environment research center operated by Smilegate Foundation (Chairman HyukBin Kwon), announced on the 16th (Wednesday) that it is recruiting participants for the "Smilegate Membership" AI category. It hopes to create an environment where AI creators can grow and support voluntary projects.
The AI category for SGM was created to lower the barrier for AI creators entering the industry, as well as to build a foundation for growth. Any creator or team that are currently developing AI projects in the 2030 generation can apply for the SGM AI category. Applicants can sign up and submit an application on the official website of Future Lab Center (https://futurelab.center/) by the 5th of next month.
Future Lab Center will provide participants in the SGM AI category with benefits such as up to 5 million won for project activities, high-performance PCs, dedicated spaces for projects, and professional 1-on-1 mentoring. In addition, outstanding participants will be given an opportunity to participate in Orange Planet's startup support program or Smilegate's AI Center internship program.
Paek Min-jung, director of Future Lab Center, said "We want many AI creators to be a part of SGM AI category for further innovation. We hope that this will help AI creators expand their creativity and revitalize the entire AI industry".
The Smilegate Foundation started its support for passionate and talented individuals with the creation of SGM creation category in 2010. A total of 70 teams and 340 creators have graduated from SGM creation and are now playing important roles in the ICT industry.
#Smilegate #Smilegate Future Lab #Future Lab #Smilegate Membership #Smilegate Membership AI Category #SGM #Orange Planet Start-up Support Program #AI Center Internship
Related Contents