Smilegate, Brazil/West CFEL 2021 Season 2 Begins!
2021-07-16
■ Fierce competition expected until September 19th… West starts on the 10th and Brazil starts on the 22nd
■ CFSI champion Lazarus, will they be able to continue the winning streak?
■ Reinforced Black Dragons go for their second win following season 1!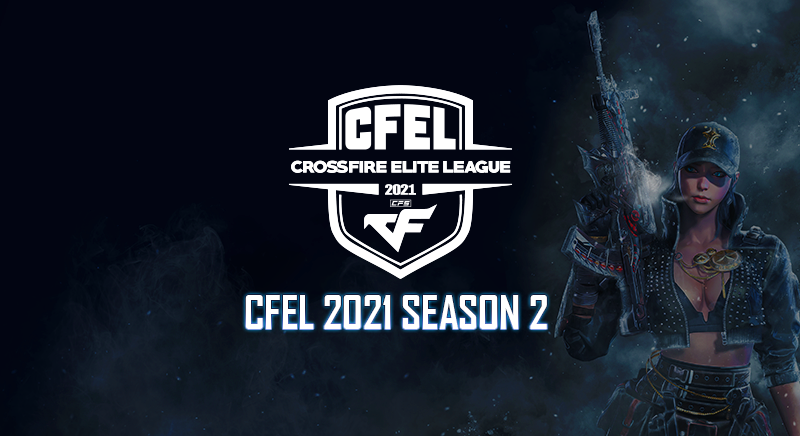 [2021-0716] Smilegate Entertainment (CEO Ina Jang) and Smilegate West (CEO Ross Park) announced on the 16th (Friday) that they will hold professional "CROSSFIRE" global leagues, "Brazil CFEL 2021 (BRAZIL CROSSFIRE Elite League 2021) Season 2" and "West CFEL 2021 (WEST CROSSFIRE Elite League 2021) Season 2".
"West CFEL 2021 Season 2" began on the 10th and will run until September 12th, with a total of eight teams from Europe, MENA and North America.
The EUMENA Invitational Competition (CFSI 2021 ONLINE EUMENA) champion Team Lazarus, runner-up EXCEPTIONAL, Golden V, PENTA Sports, NOLPRO, and 3 other teams will participate in Europe.
There is great anticipation of whether AWSM Marcel Hupp can lead Lazarus to victory once again and how NOLPRO will perform after winning their entry into the CFEL competition.
Team Myth and Anubis Gaming will compete from the MENA region. Team Myth won the title for the first time in the Middle East in CFEL Season 1 and many are wondering if they will be able to continue their streak in Season 2. Jonathan Holland aka "xfam0usx" and Kaijun Chen aka "Kaiz" on the newly structured PG eSports team will attempt to regain their reputation in the North America region.
"Brazil CFEL 2021 Season 2" will begin on the 22nd and run until September 19th. A total of 8 teams including the Black Dragons, Imperial, VINCIT Gaming, Extenzy Gaming, and others will compete in the competition.
In particular, Black Dragons have had significant reinforcements with the return of Thadeu Viannna aka "Vianna1" and Danial Polidoro aka "Danimal". They are expected to compete fiercely with Imperial who won CFSI America.
To prevent the spread of COVID-19, all games will be held online. The season will be held in a double round robin manner where top 4 teams will advance to the playoffs. The final winner will then be chosen through double elimination. The total prize money for West is $25,000 (about 28 million Korean won) and 72.5 million Real (about 16 million Korean won) for Brazil.
Every match will be broadcasted online, with Brazil CFEL available on YouTube and West CFEL available on Twitch. For more information on this year's competition, visit the official website at (http://www.crossfirestars.com).
#Smilegate #Smilegate Entertainment #Smilegate West #CROSSFIRE #CFEL #Brazil CFEL 2021 Season 2 #Lazarus #EXCEPTIONAL #PENTA Sports #Golden V
Related Contents