The Past, Present, Future of VR Games
2019-09-19
※ The article was written on September 19th, 2019
Virtual reality (VR) is an old future. VR was considered to have high market potential, but expectations and disillusionment of new technologies were repeated and never quite became popularized. In a way, it resembles our lives where we have the potential but not success. However, global IT companies such as Google, Facebook, and Microsoft are still investing in VR technologies based on market possibilities. In addition, realistic contents combined with the 5G network is drawing attention. In this way, VR is familiar to us but still on the threshold of popularization. Crossing this boundary is critical to the VR market.
Games are the catalyst to the popularization of VR. Games that allow interaction with virtual objects can highlight characteristics of VR. Like Steven Spielberg's movie "Ready Player One", you can vividly enjoy what you only imagined in real life through a character in the game. Of course, there is a gap between VR technology expressed in movies and reality. Considering the movie was set in the year of 2045, how far have VR and VR games come?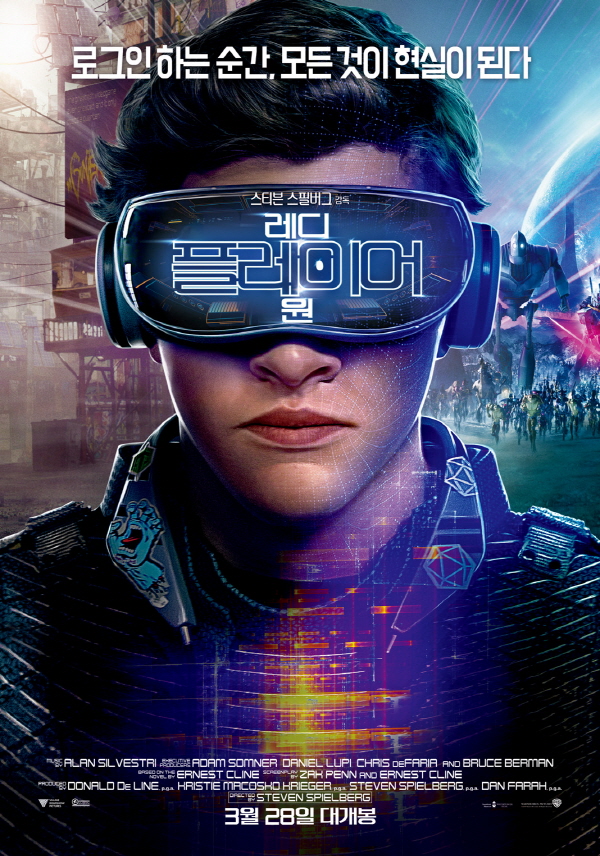 <Steven Spielberg's film 'Ready Player One' dealing with virtual reality (Source: Naver Film)>

| Immersion that obscures the boundary between virtual and reality
VR technology obscures the boundary between virtual and reality. It maximizes the sense of immersion to make the virtual world feel like reality. VR seeks to expand the experience of a virtual world by deceiving a person's sense of vision, hearing, smell, taste, and touch. MBC's entertainment program "Infinite Challenge," once hosted a special called "Perfect Sense". It is about deceiving the five senses of the members using various devices, creating the illusion of riding a helicopter just by riding in a car. The essence of VR to make virtual reality seem like reality is present here.
<The first HMD designed by Ivan Sutherland (Source: The Turing Award website)>
VR is still heavily focused on the sense of vision. The "Head Mount Display (HMD)" places a display in front of the user's eyes to deceive vision. This method was first proposed by Ivan Sutherland at the University of Utah in 1968. At the time of its introduction, HMD devices had to be fixed on the ceiling due to its weight. HMDs have since developed into wireless, independent headsets that do not require separate tracking sensors, PCs, or smartphones. The "Oculus Quest", to be released this May, is an example.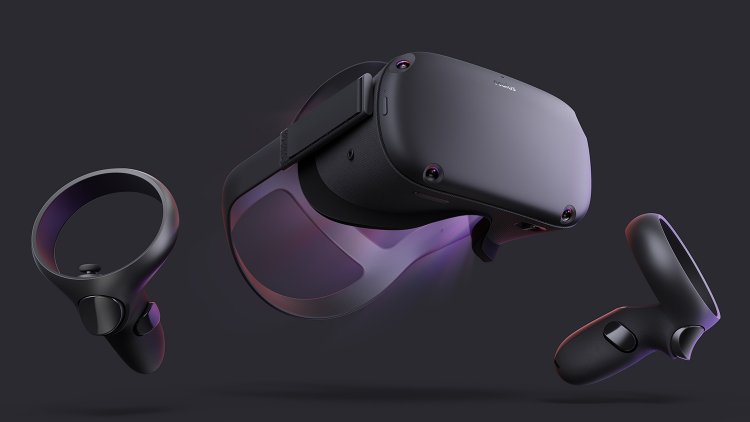 <The independent VR device "Oculus Quest" (Source: Oculus)>
VR games have developed along with HMD devices. One of the biggest barriers of VR games is "cyber sickness". It is motion sickness similar to when riding a car or a rollercoaster, causing dizziness or vomiting while enjoying VR. Cyber sickness is caused by sensory misalignment. In other words, the body is still but moving images in front of the eyes causes the brain to have cognitive dissonance. HMD devices have solved this problem by increasing picture resolution and viewing angle. VR games use HMD tracking devices to align the user's eyes with the in-game screen in order to prevent cyber sickness.
<Motion sickness was a big barrier for VR games (Source: Flicker, Chris Winters CC BY-SA 2.0)>
| Three parts of VR games: HMD, games, and platform
"Robo Recall", developed by Epic Games in 2017, is a game that utilizes the characteristics of VR very well. The first-person shooting game overcame motion sickness by game design. The movement of characters was replaced with teleporting, which minimizes the discrepancy in sensory information. High-level graphics and controllers with various functions allow for increased immersion. However, since HMD devices have not become popular yet, most games are just converted to VR format or have simple characteristics of VR. In Korea, trial-like VR rooms have become a main attraction.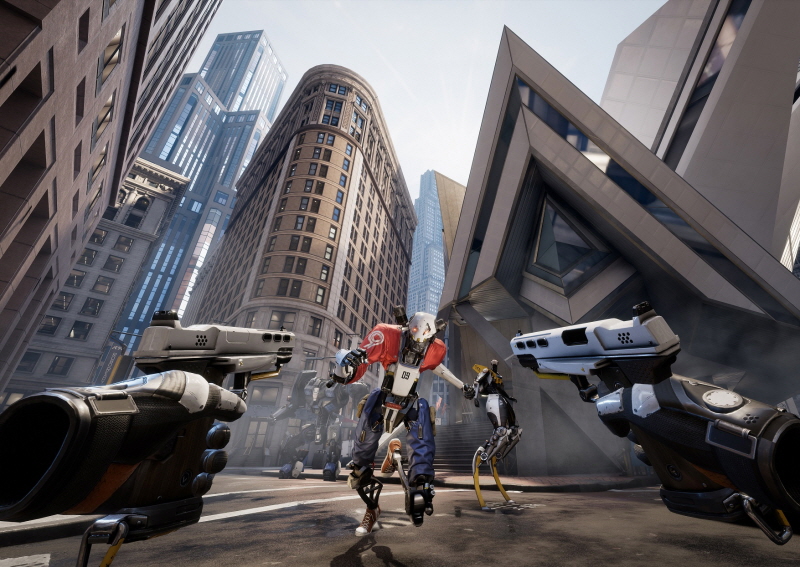 <VR shooting game "Robo Recall" (Source: Epic Games)>
The VR game market consists of HMD devices, game content, and online/offline distribution platforms. It is hard to expect market growth without the balance of these three parts. It is better to focus on this even if it may be difficult to expect immediate profits. It will be hard to catch up to players who have done this after the VR market has taken off. In this context, Smilegate stands out among South Korean game companies. It has long been preparing for the VR market through steady investment on the innovation and development of VR technology. It also has the necessary platform affiliates for the VR market.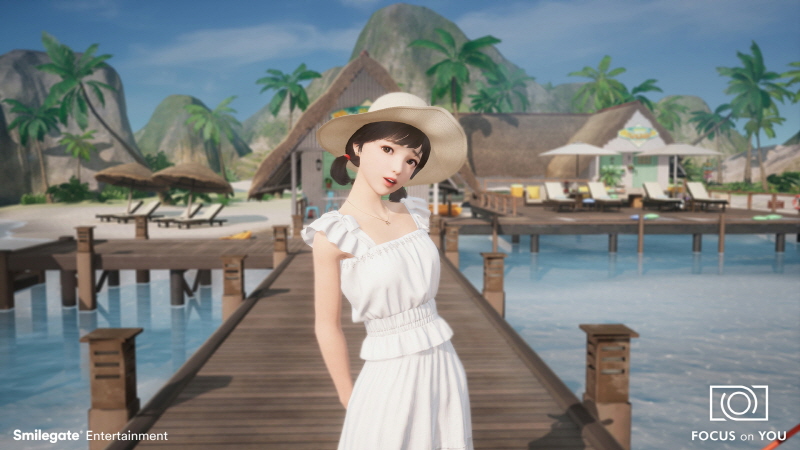 <Smilegate's dating adventure VR game "FOCUS on YOU">
Smilegate Entertainment received great reviews on its dating adventure VR game "FOCUS on YOU" and the stealth action-adventure VR game "ROGAN: The Thief in the Castle" released globally, last July. Instead of relying on physical experiences, both games focused on cinematic experiences through storytelling. FOCUS on YOU focuses on interacting with the character. It also has a voice recognition function and allows users to talk directly to Han Yua, the female character. ROGAN applied its own 3D stereo sound system to provide a stealth action experience. Users can hide from the direction in which the sound was heard from in the virtual space. In other words, it increases immersion by utilizing auditory experiences as well as visual experiences.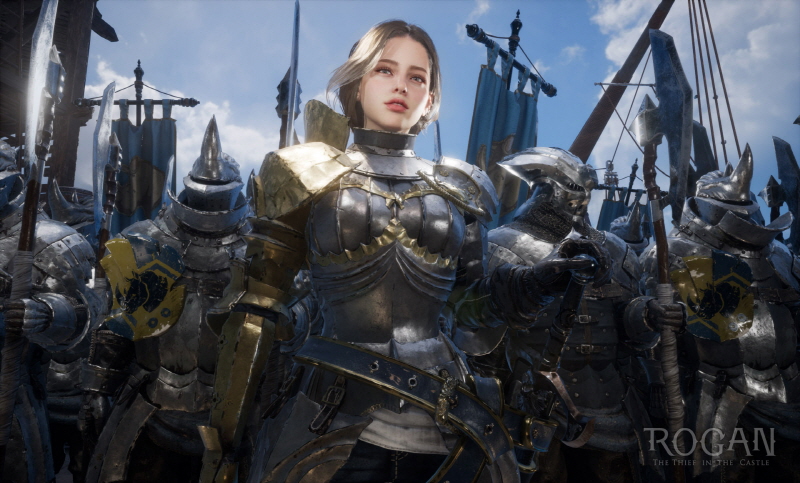 <Smilegate's stealth action-adventure VR game "ROGAN">

Smilegate is also developing platform services. STOVE, Smilegate's affiliate company, which develops Smilegate Group's global platform business announced "STOVE VR", a platform service for VR store operators. It provides more than 80 kinds of VR content and store operation solutions. STOVE is expanding service contracts with major VR operators such as VR Plus, Camp VR, Bright, CJ Hello, and Kong VR. K-Friends from KT, a company specializing in military welfare service, held the "Culture Complex" in Yangju-si, Gyeonggi-do where soldiers enjoyed VR games.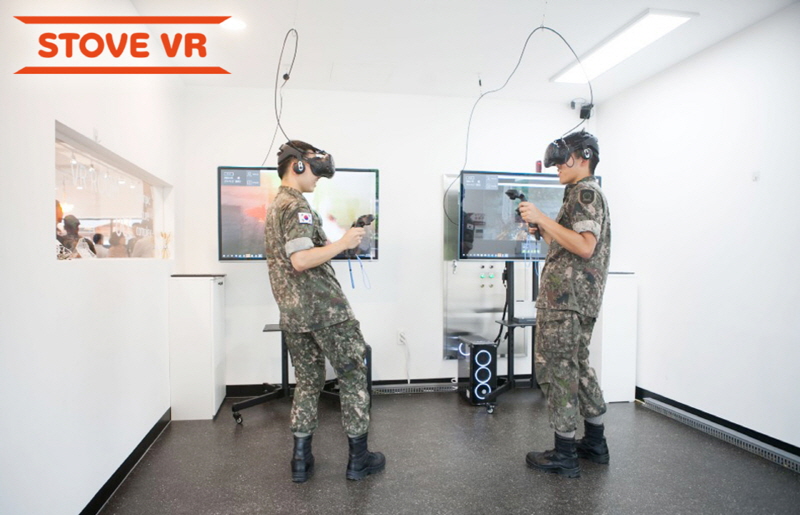 <A time when even army soldiers can enjoy VR games>
| The future of VR games
VR gaming is in its infancy. The range of experiences will continue to grow as VR devices like the HMD continues development. There are constant developments on VR devices that seek to simulate other senses in addition to vision. VR Glove in the U.S. released a smart glove that allows the user to feel pressure when grabbing an object, and Korean start-up Tegway, introduced a device called "ThermoReal" that allows users to feel temperature in a game. HMD manufacturers are also lowering hardware and cost barriers. HMD is becoming simplified, lightweight, and affordable through 5G technology.
Currently, VR is at its "virtual" stage, not "virtual reality". With steady investments on efforts to simulate the five senses such as Haptic suits that enable you to feel physical sensations, virtual reality as seen in <Ready Player One> may be possible someday. VR is slowly but surely moving toward "virtual reality".
EDITOR's COMMENT
#Editor Lee, Gi-bum, Bloter
Editor who specializes in IT technology and digital media.
He mainly reports on devices, games, AI, and VR.
#Smilegate #VR Game #Bloter #Lee Gi-bum #FOCUS on YOU #ROGAN #STOVE VR #Ready Player One #Ivan Sutherland #HMD #Oculus Quest #Cyber Sickness #Culture Complex
Related Contents