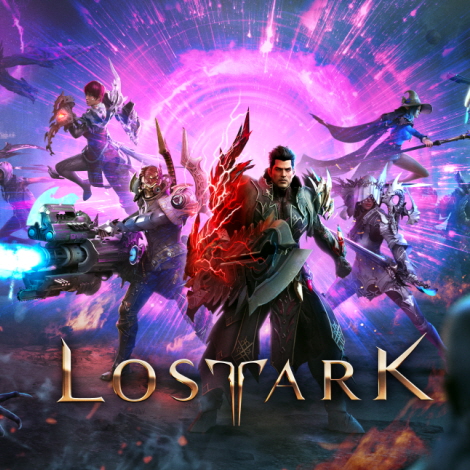 Korea's mega hit MMORPG 'LOST ARK' rewrites the global box office reco…
2022-02-10
■ The highest number of concurrent users on the first day of the Steam' Early Access' service before the official release recorded 530,000. Ranked #1 on Steam's 'Most Played Game'
■ LOST ARK 'Founder's Pack' 4 types have sold over 1.5 million copies and ranked No. 1 on Steam's global sales rankings. Groundbreaking achievement among domestic MMORPGs
■ A LOST ARK syndrome. Simultaneous viewers on Twitch broadcast 1.27 million. LOST ARK has established itself as a globally beloved IP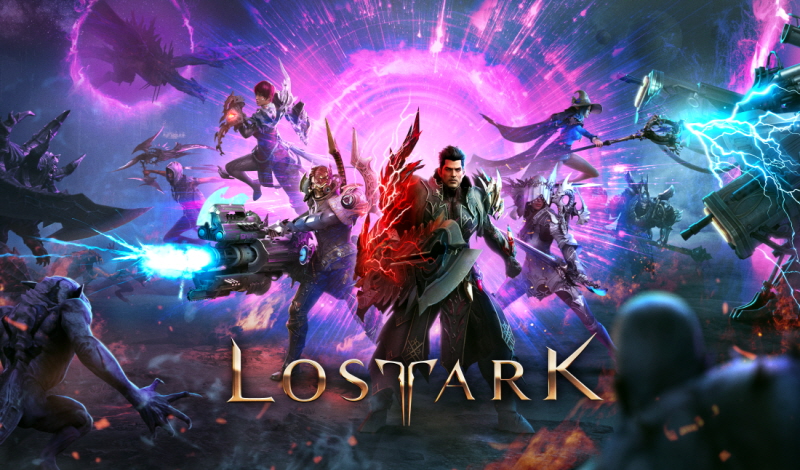 [2022-0210] Korea's mega-hit MMORPG (multiplayer online role-playing game) 'LOST ARK', developed and serviced by the Smilegate RPG, is creating a new MMORPG's legend in the global market, raising the status of K-game.
The 'Founders Pack', sold before the official launch in North America, Europe, South America, and Australia, scheduled for the 11th, achieved cumulative sales of 1 million copies before the early access. On the 9th (Korea domestic time), 350,000 copies were sold. As of the 10th, the total sales reached a whopping 1.5 million copies. Also, on the 10th (Thursday), LOST ARK recorded 530,000 simultaneous users from the first day of Early Access, making it the number one most played game on the Steam platform.
Such a record is an unprecedented achievement in the Western market, which has been somewhat of a barrier to Korean MMORPGs. An overload occurred on Steam's download server from the beginning of Early Access, which can only be accessed when purchasing the Founder's Pack. On the global broadcasting platform 'Twitch', the number of viewers watching LOST ARK-related broadcasts at the same time reached 1.27 million, recording first place among all categories. LOST ARK is becoming a syndrome following Korea's exceptional box office success.
The 'Founder's Pack' is a package that consists of an Early Access ticket that allows users to play the game three days before the official launch and various game items. Four types of packages, platinum, gold, silver, bronze, were released on 9th on the global game distribution platform 'Steam'. The platinum package ranked first in the overall sales ranking, followed by gold, bronze, and silver in the 2nd, 3rd and 4th, sweeping the chart. This is the highest box-office record among Korean MMORPGs in the Western world, and it is the highest record even if the scope is expanded to the entire global MMORPG. After its official launch, LOST ARK will draw the world's attention for its soaring box office record.
LOST ARK recently recorded the highest number of 260,000 concurrent users in Korea. LOST ARK has established itself as a beloved IP, and its players, so-called adventurers, posted cheering advertisements in Pangyo Station in January. Smilegate RPG and Amazon Games will focus on enhancing communication and introducing user-friendly operations to establish themselves as a franchise beloved by adventurers in the global market.
LOST ARK is successfully operating 'Ark Week', which delivers various information about LOST ARK live through Amazon's official Twitch channel 'CROWN' for a week from the 7th. In particular, on the 8th, LOST ARK director Geum Kang-sun appeared on the show and communicated with local users. Overseas adventurers expressed their hope that sincere communication between the developer Smilegate RPG and LOST ARK adventurers would continue beyond the domestic market.
Ji Wongil, CEO of Smilegate RPG, said, "I am so grateful and moved that the original intention of LOST ARK, which started development for all RPG fans in the world, has been conveyed to many adventurers around the world. Once again, I would like to express my sincere gratitude to the domestic adventurers who supported LOST ARK to come this far." He said, "We will do our best to repay the support you have given us for the upcoming official launch and beyond, without being complacent with our current achievements."
For more information about LOST ARK please visit https://www.playlostark.com/en-us
Related Contents