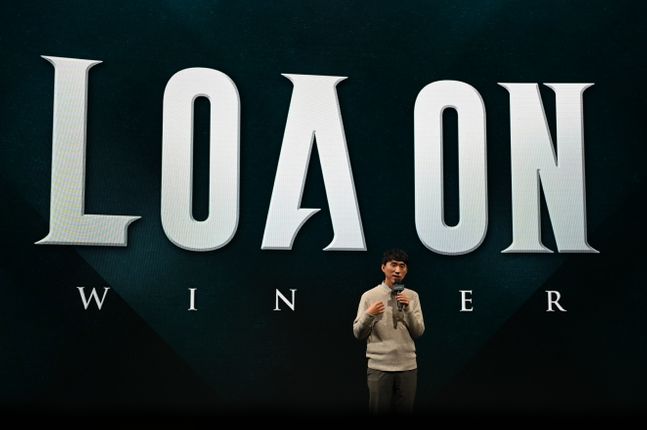 'LOA ON WINTER' completed by Smilegate - next year's updated roadmap u…
2021-12-31
■ 310,000 simultaneous viewers and 1.7 million cumulative views
■ The update will be implemented successively from the 22nd
■ Next year's roadmap unveiled, including large-scale addition of content, improvement of the territory system, etc.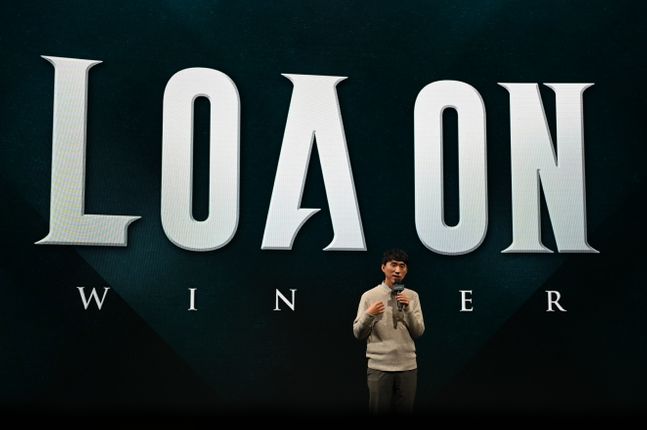 Smilegate RPG announced on the 20th that it had successfully hosted an event called 'LOA ON WINTER' to wrap up LOST ARK for 2021 and to present a new blueprint for 2022.
The event, which took place online as a live stream, was attended by 310,000 simultaneous viewers and the cumulative number of views of the video recorded more than 1.7 million in one day. These figures indicate a surge of 182% and 274%, respectively, from 170,000 simultaneous viewers and 620,000 cumulative views of 'LOA ON MINI', which attracted attention with the highest audience rating last summer.
'LOA ON WINTER' was run from 2:00 pm to 9:30 pm on the 18th for 7 hours and 30 minutes, which was the longest runtime among the 'LOA ON's.
The event began with an unusual opening, with Director Kangseon Geum, the main presenter of the event and the person in charge of the development of LOST ARK, appearing on the stage wearing an in-game character 'Igobaba' costume and presenting a mellow piano performance.
LOST ARK plans to add the third awakening in which a large-scale restructuring of each of the following classes will be carried out by 2022: ▲ new Legion Raids 'Akkan' and 'Themine', ▲ 'Specialist' classes 'Artist' and 'Aeromancer'(name inconclusive) in the new occupation group ▲ new class 'Woman Berserker'(name inconclusive), and ▲ 4 new continents.
In particular, starting with the first RVR (realm vs realm) Rowen continental update in LOST ARK, grand-scale battlefield content such as 'Starguard Siege' and 'Turbeek, Land of Struggle' will be added, and a battle among the realms will commence. Moreover, it is anticipated that the vast epic of LOST ARK will be reaching a new turning point by sequentially updating a total of four new continents, in which the main story unfolds.
On top of vertical content for the adventurers to grow being added, horizontal content focused on 'fun', which is the essence of the game, is also being added. It is a way of presenting various play content that can be casually enjoyed by the adventurers by using various features already implemented in LOST ARK. 'Primal Island', where survival battles take place, a new island that is run based on the 2D side-scrolling method, 'Abyssal Loop' where the players can enjoy various mini games, etc. were unveiled.
In addition, by improving the 'territory system', which is the core community system of LOST ARK, the adventurers will be allowed to host events directly at their own territories, and a 'housing system' that allows them to decorate the territory mansion interior will be introduced as well.
Extensive game improvements will be made to provide a more pleasant gaming experience for the adventurers. Detailed solutions to the task challenges that many adventurers have inquired about, such as a solution to the inflation of gold (in-game currency), balance adjustment among classes, improvement of correction content, expansion of the customer center, etc. were shared.
Through the introduction of 'Direct X 11', performance is expected to improve by a maximum of 70% in large cities and in various raids. In addition, more than 16 improvement updates that will significantly upgrade the gaming environment, such as the world map UI restructuring, etc., will be implemented sequentially from the 22nd of December.
The 'Dear Friends project', a philanthropic project that LOST ARK has been steadily engaged in since 2021, will also be expanded. A LOST ARK e-sports contest, '2022 Royal Roaders' with a total prize of 100 million won, as well as a LOST ARK theme music concert, will be held. A LOST ARK online merchandise store will only be opening.
This year, we plan to continue to run social contribution campaigns that share the warm love of the adventurers with around 30,000 socially vulnerable people at 186 institutions across the country. In addition, the intellectual properties of LOST ARK such as animes and webtoons will be expanded based on cultural content.
Wongil Ji, the CEO of Smilegate RPG, said: "If 2021 was a year of building up content to establish a gaming system called LOST ARK, 2022 will be a year of further growth by adding various play content that focuses on the essence of the game, which is 'fun', and through various attempts that can develop relationships among people inside and outside the game."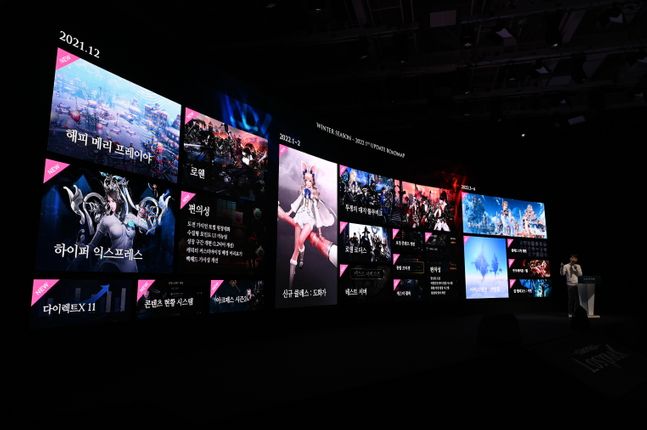 Related Contents