CFS Creators Vividly Capture CFS Live!
2021-07-06
※ The article was written on July 6th, 2021
CROSSFIRE STARS (CFS) is the best festival for global CROSSFIRE fans.
CFS is an e-sports league of CROSSFIRE, serviced in about 80 countries around the world. It has hosted its league every year since 2013, and has since become the world's No.1 FPS global game competition. It held large-scale offline events around the world until 2020, when it held an online competition to spread hope in the COVID-19 pandemic era.
Behind the stage of this spectacular CFS competition are people who vividly capture the action and event, the CFS Creators.
▲ The Story Of CFS [Ft. CREATORS]
Smilegate's CFS Creators program began in 2014. In line with CROSSFIRE's global popularity, video creators from all over the world were selected to provide fans more opportunities to enjoy CFS. We met with three CFS Creators to talk about their experience in the CFS Creators program.
[Interview] The three CFS Creators
Q1. Briefly introduce yourself.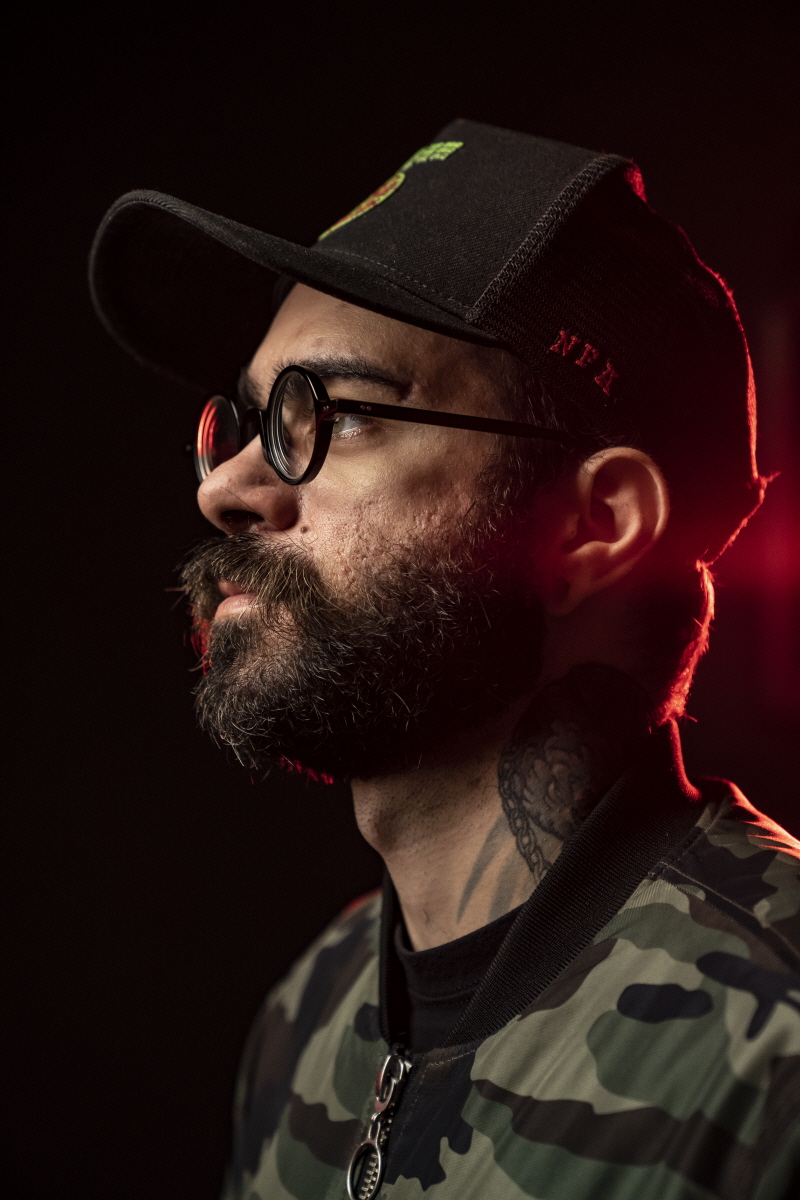 ▲Jorge Luiz da Silva Abieri (aka CalibaN): Hello, my name is Jorge Abieri. The gaming community knows me better as CalibaN. I am 32 years old and currently work as an art director for a e-sports company in Brazil.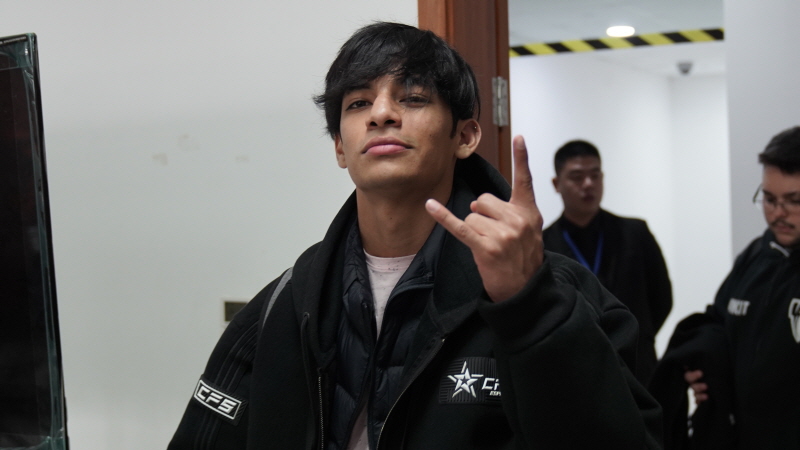 ▲Jorge Andres Pava Motta (aka PAVA): Hello, my name is Jorge Pava. I am 22 years old and currently live in Colombia.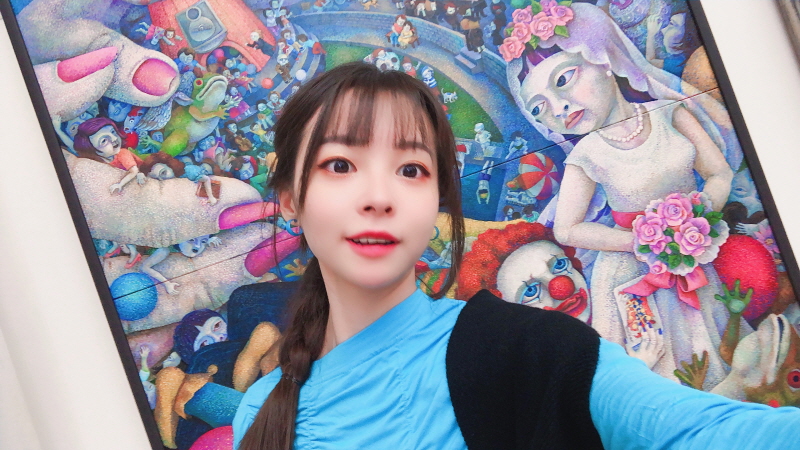 ▲Sisi Feng (冯思思)(aka SISI): Hello, my name is Sisi Feng from Hubei Province, China.
Q2. How did you become a CFS Creator?
CalibaN: Even before I became a creator, I was working on a project called OnZone TV making CROSSFIRE related content. We worked with Smilegate to make a video of the 2016 final recap of BRAZIL CFEL and I applied for the Creators program in the same year.
PAVA: I saw a recruiting announcement for creators on CROSSFIRE's Spanish Facebook page in mid-2016. I applied because I like to make videos and I have liked CROSSFIRE since I was a kid.
SISI: I saw the recruiting announcement on Weibo (Chinese SNS) and applied to be a CFS Creator.
Q3. What is your favorite thing about CFS?
CalibaN: My favorite thing is providing viewers with novel content and meeting people related to e-sports. Also, I am very grateful for the opportunity to experience new countries and cultures every year. They are experiences of a lifetime.
PAVA: My favorite thing about CFS is that it's an international competition. There is a certain type of passion and support from fans all over the world that is unique to CROSSFIRE competitions.
SISI: I like the fact that it's the biggest international competition with winning teams representing their countries. We can learn about the culture of different countries and it's always exciting to see which team comes out on top.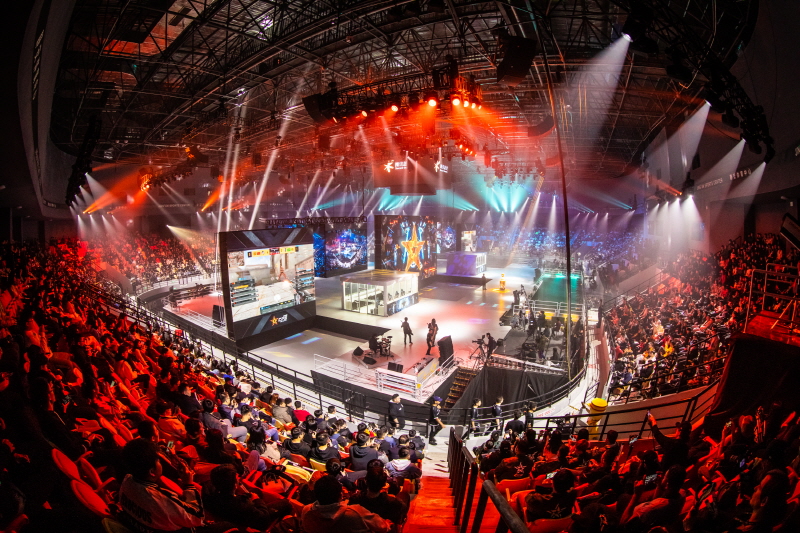 ▲CFS 2019 Grand Final stage crowded with fans
Q4. What are the pros about being a CFS Creator?
CalibaN: There are a lot of benefits that CFS supports. I am grateful to Smilegate for caring for creators with the best treatment, gifts, certificates, financial support, and invitations to the CFS competition.
PAVA: It is an honor to be invited to such a big international competition. The biggest pros for me are the opportunity to be invited abroad to produce content with professional players, meet new friends, and meet CROSSFIRE's fans.
SISI: Being able to produce CFS videos is a big pro as a creator. I'm happy that CF users can watch the videos I make.
Q5. What is your signature editing style and favorite video?
CalibaN: I am more experienced in filming than editing. I prefer designing the ending scene of the content and then thinking about its direction.
▲[CFS 2018 Creators] CFS 2018 with Black Dragons
This video captures the journey of Brazil's team, Black Dragons becoming CFS World Champions for the first time. It is one of my favorite videos.
PAVA: Before I started producing CFS content, I only had experience in producing music and videos using a variety of graphics. Therefore, I work in a way that simplifies the editing process and produces the greatest results. I produce content based on what I want to portray and what the viewers want to see. Then I think about the effects, music, and sound effects that match the idea. I am most careful when choosing the music.
▲Adventures and Achievements of KOWAI at CFS 2016 GF Part1
▲[CFS 2017 Creators] Let's Live together CFS #1
My favorite videos are the 2016 and 2017 CFS documentaries. It is special to me because it contains a lot of memories and Colombia ranked #3 in that year's competition.
SISI: I usually edit entertainment content and VLOGs. I collect player-related information on the official website and streaming platforms in order to produce memes and promotional videos. I also organize the evaluations, characteristics, and highlights of each player. My favorite video is the CFS 2019 review VLOG.
▲Behind The Scenes I CFS 2019
Q6. What was your motivation behind being a creator?
CalibaN: I have been a creator for six years. I was able to do so because I enjoy every moment I work together with partners. I am proud that I am able to capture moments of CFS for viewers through my lens and content. Also, I work harder because my videos motivate Brazilian players. The best motivation is being recognized for my achievements.
▲4 Years As CFS Creator(CalibaN)
PAVA: I really like e-sports. I've played CROSSFIRE for more than 10 years and I enjoy making related content. I think the Creators program is a very special opportunity for me because I am able to do what like. That is the reason I was able to do it for 6 years. In addition, the benefits and incentives provided by CFS were big motivation factors as well.
SISI: For me, it's the charm of e-sports. It is exciting to see the best teams in the world compete against each other with unpredictable results. I also like to edit videos which is the reason I was able to produce 30 videos in 3 years. I started simply because I like editing videos, but the process of forming a partnership with Smilegate through the CFS Creators program was also pleasant. They also provide you $300 per month for creative activities. Whenever I make a video, I try to improve and build a better relationship with Smilegate.

Q7. What kind of content would you like to produce in the future?
CalibaN: I'd like to make more VLOGs with documentary elements. I want to show Brazilian viewers how Brazilian players are preparing and performing on the international stage. The content I want to film the most are the highlights of the players.
PAVA: I want to continue making CFS player and team documentaries. In the past, I would film constantly to capture every story of CFS. However, I came to learn that it is more important to capture the greatest moments. In the future, I would like to improve my shooting skills and add more graphic effects to the video to produce improved professional content.
SISI: There are many highlights of players in the match videos. I think about how I can show more of these highlights whenever I see them. It takes talent and years of experience to be a great e-sports player. I want to show the work and effort that goes into this process through diverse edited content.

|CFS Creators bound to fall in love with CFS!
CFS Creators consists of people who truly love CFS, beyond just content production. This is clear to the viewers who press the play button on their videos. The reason why creators have come to love CFS is clear. CFS constantly makes efforts to create a competition environment for gamers. It attempts new formats every year to break away from the traditional form of a contest. One of these attempts is the virtual studio broadcasting method due to COVID-19 in 2020.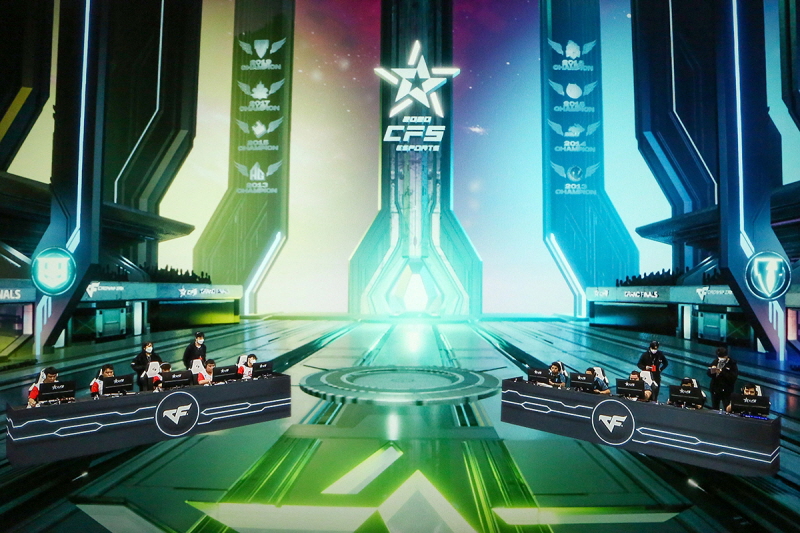 ▲CFS 2020 Grand Final Virtual Studio
EDITOR's COMMENT
#CROSSFIRE
CROSSFIRE is the world's No. 1 FPS game with more than 8 million simultaneous users worldwide. It services about 80 countries including Europe, North and South America, China, and Vietnam. CROSSFIRE was reported as the world's highest-selling game in 2013 by Forbes magazine, a U.S. economic magazine. It has truly established itself as a global No.1 game in name and reality.
#스마일게이트 #스마일게이트 엔터테인먼트 #크로스파이어 #CROSSFIRE #CFS #CROSSFIRE STARS #e스포츠 #e스포츠 대회 #e스포츠 #크리에이터 #크리에이터즈 #CFS 크리에이터즈 #CFS Creators
Related Contents