Finding Start-ups to Kickstart Jeonbuk's Start-up Ecosystem
2020-11-27
※ This article was written on November 27st, 2020
The second Jeonju start-up competition was held at Jeonbuk National University for young entrepreneurs and college students in the Jeonbuk region on November 20th. The event was hosted together by "Orange Planet" of Smilegate Foundation and the city of Jeonju to find start-ups that can kickstart the start-up ecosystem in Jeonbuk.
The vivid atmosphere of the event can be seen in the video below.
| Session 1. Announcement of final contestants

The event recruited participants online and the final round was conducted both online and offline. For the offline event, the number of participants were minimized and conducted according to COVID-19 guidelines.

<Minimized participants at the offline event due to COVID-19>
The event began with an opening speech from the Mayor of Jeonju, Kim Seung-soo, followed by pitches from "FORESE", "YOUNEEDBOT", "THESPIRIT", "GAdjet", and "Arc". These five teams were selected through 3 rounds of evaluations starting in October, amongst participating start-up teams all over the country.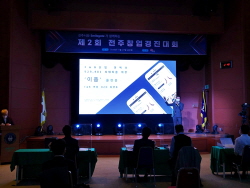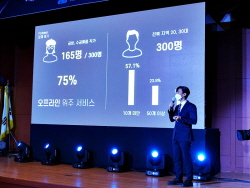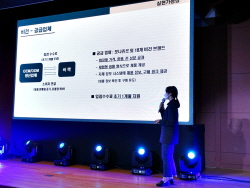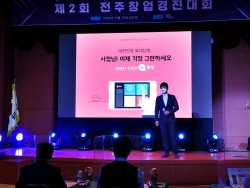 <The selected five teams giving their presentations>
| Session 2. Judge feedback

At the end of each team's presentation, Smilegate Holdings CRO Yang Dong Ki, Smilegate Investment CEO Nam Ki Moon, and director Paik In Soo provided feedback and mentoring. It was conducted in a way in which participants and judges exchanged opinions rather than a one-way screening.
In addition, the "Salon de Planet Jeonju" event was held between the event and winners' announcement where Jeonju startup companies and Smilegate Investment talked about COVID-19, future prospects, differences in Seoul and provincial areas, start-ups, and support.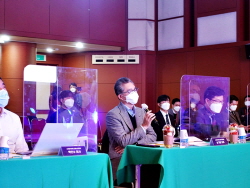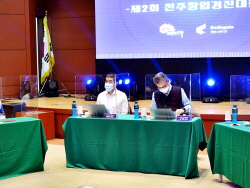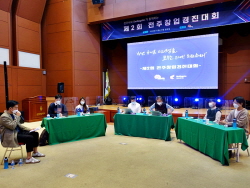 <Jeonju start-up companies and Smilegate Investment meeting, Salon de Planet Jeonju>
YOUNEEDBOT, which captivated the judges with its non-face-to-face ordering service "Hoit", won the grand prize. YOUNEEDBOT received 15 million won in prize money and an opportunity to participate in various support programs by moving into the Orange Planet Jeonju Center in the future.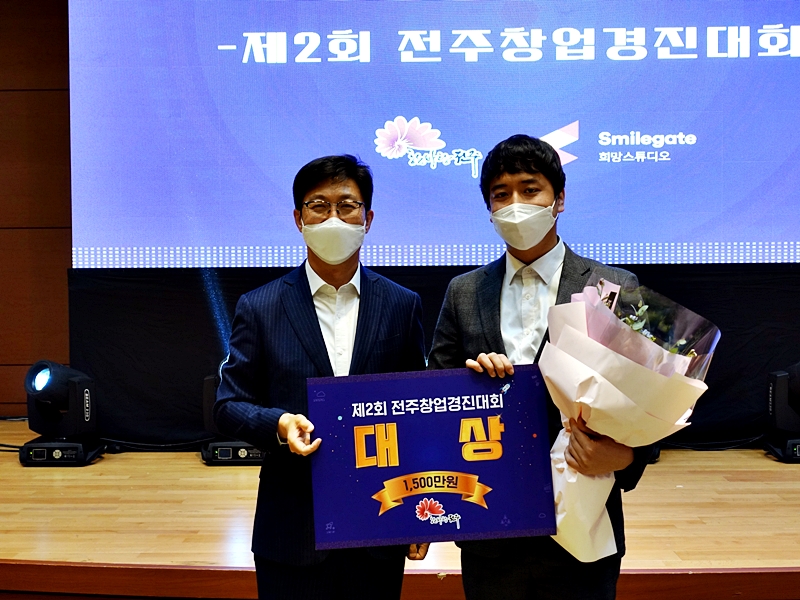 <Grand prize winner "YOUNEEDBOT">
Smilegate Foundation Orange Planet director Suh Sang Bong said, "I could feel the passion and sincerity of participants in the competition. Orange Planet will continue to work with the city of Jeonju to foster start-ups in order to revolutionize the Korean industrial ecosystem".
The Orange Planet Jeonju Center opened on December 2019 and is soon facing its first anniversary. The second successful start-up competition has discovered new start-ups that can contribute to the ecosystem in Jeonju and awaits many more revolutionary entrepreneurs.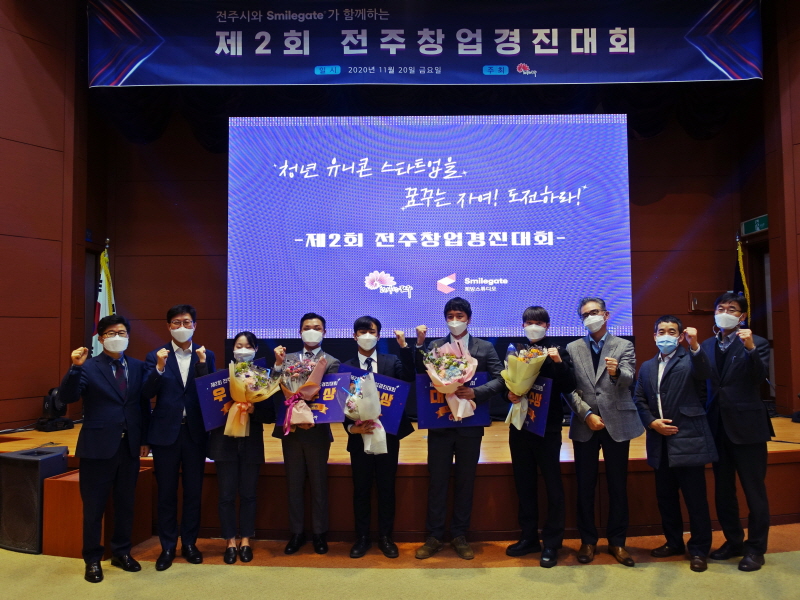 <The second Jeonju start-up competition group photo>

EDITOR's COMMENT
#Organe Planet
Orange Planet was established in April 2014 as the largest youth start-up support center in the private sector and has been generating the best systematic support in Korea. It serves as a start-up accelerator not limited to just space support, but long-term investment links, including regular and irregular mentoring, and even overseas expansion which serves a significant role in helping start-ups move toward success.
#Smilegate #Smilegate Foundation #Orange Planet #Youth Start-up Support Center #Orange Planet Jeonju #Jeonju Start-ups #Jeonju Start-up Competition
Related Contents