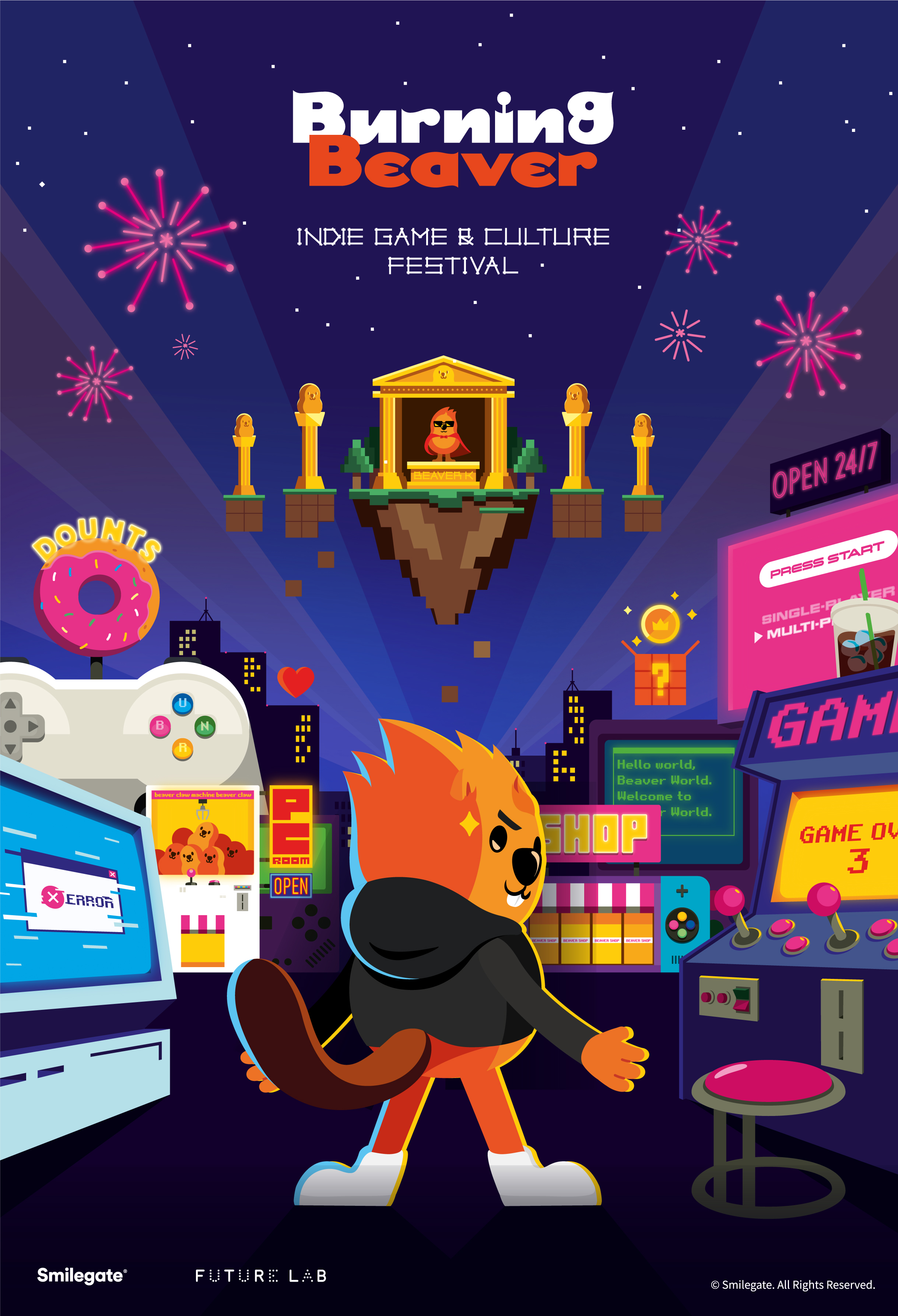 Smilegate Future Lab to Host Indie Game Culture & Festival 'Burning Be…
2023-08-04
■ 'Burning Beaver 2023' to be held at Dongdaemun Design Plaza for three days starting December 1
■ First 'Beavers' Night' event inviting over 200 people including game creators and sponsors present at Burning Beaver 2022 to be held at this year's festival
■ Growing indie game culture as a platform for game creators and users by hosting various participation events every month aside from the main event in December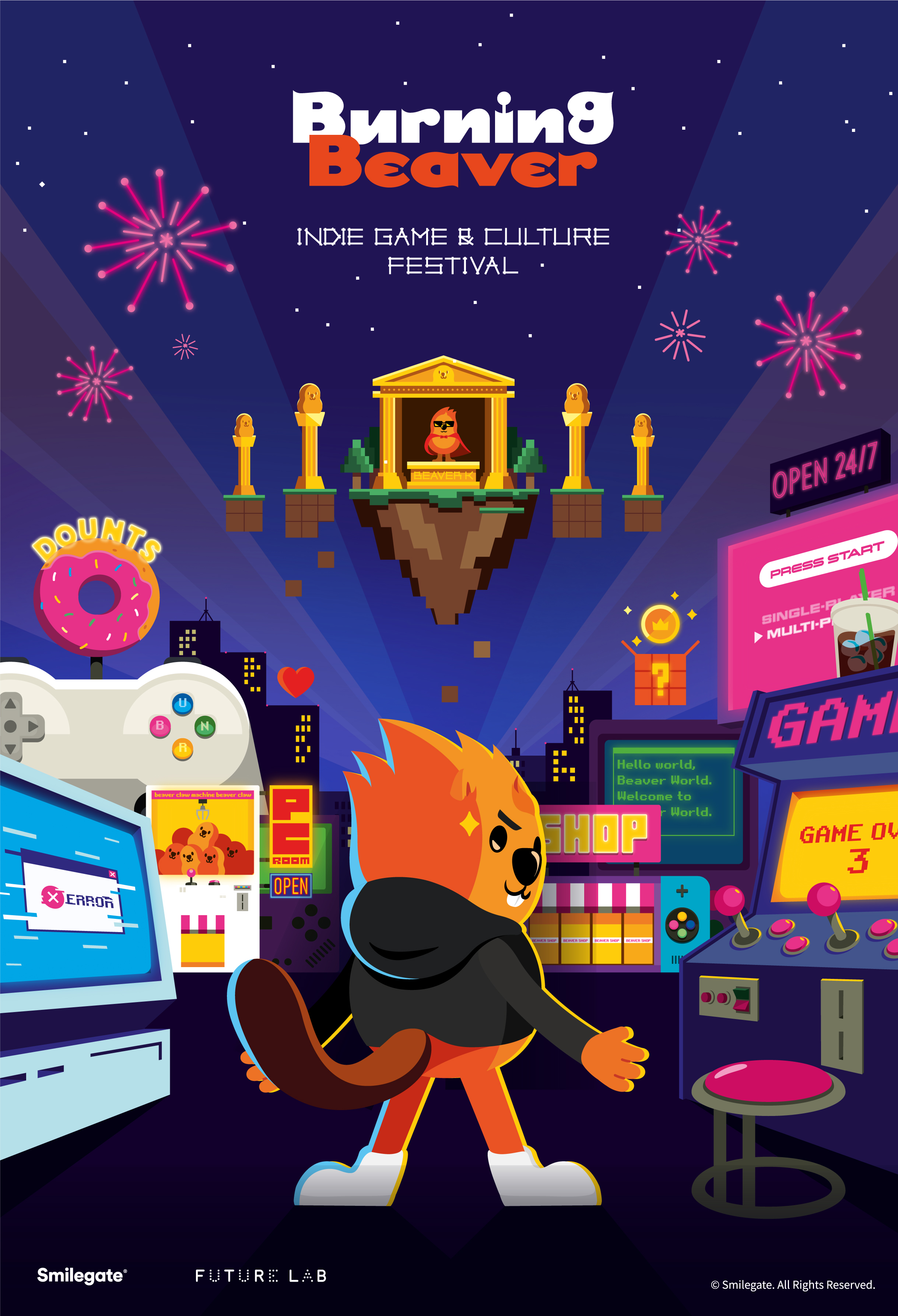 On August 11, Smilegate Future Lab announced that it will be hosting the indie game culture & festival 'Burning Beaver 2023' at Dongdaemun Design Plaza (DDP) located in Dongdaemun, Seoul, for three days starting December 1.
Burning Beaver is an indie game culture & festival that was first hosted last year by Smilegate to grow the domestic game development base and to support indie game creators. Over 500 indie game creators participated in the first Burning Beaver event held at Garosu-gil, Sinsa-dong, Seoul, in December last year, showcasing 170 different indie games. Over 8,000 visitors visited the event over the course of three days and an online exhibition center was operated on the STOVE platform for online audience members in various regions. The festival concluded successfully as an event where participants can enjoy indie games from anywhere in the world. The second Burning Beaver event this year will also showcase a wide genre of indie games, and will be filled with various programs to boost the indie game ecosystem.
The recruitment of indie game creators to participate in Burning Beaver 2023 will take place from July 10 until September 3. At this year's event, teams will be selected in three areas (games launched within the past year including early access release, games showcased in the previous year's Burning Beaver event, and other general games that can be showcased at the exhibition without restrictions). Teams wishing to participate can apply through the official Burning Beaver website.
All creator teams participating in the festival will be given exhibition booths as well as all other peripheral equipment required for the exhibition. In addition, creators will be provided accommodations and meals throughout the exhibition period as well as exclusive goods for creators and other rich benefits.
Smilegate is planning to continuously expand the scale of the main event being held in December by unveiling diverse programs every month. This month, 'Beavers' Night' was held on July 7, and the main programs for Burning Beaver 2023 were unveiled at the event. Creators and sponsors who participated in the last year's first Burning Beaver event were also invited to speak about their memories from the previous year's festival and to share what expectations they had for this year's festival.
'Beaver Jam,' where indie game creators can share their experiences of developing and creating games over one night and two days, will be held in August, followed by 'Beaver Salon,' a group seminar where indie game creators can communicate through in-depth and sincere conversations, in September. 'Beavercon,' a conference where participants can share their game development know-how and insights, will be held in October, and in November, 'Beavers' Night' is scheduled for the eve of Burning Beaver 2023.
Director Min-jeong Baek of Smilegate Future Lab Center stated, "Burning Beaver is planning to develop enrichment programs for a healthy game ecosystem to support diversity among indie games and creators and so that both creators and users can gain insight as they participate in the game ecosystem in an entertaining manner," and added, "Burning Beaver is a festival that focuses on indie game creators. We hope that the public shows lots of interest and support for the passionate creators working hard to deliver entertainment to the public."
Related Contents