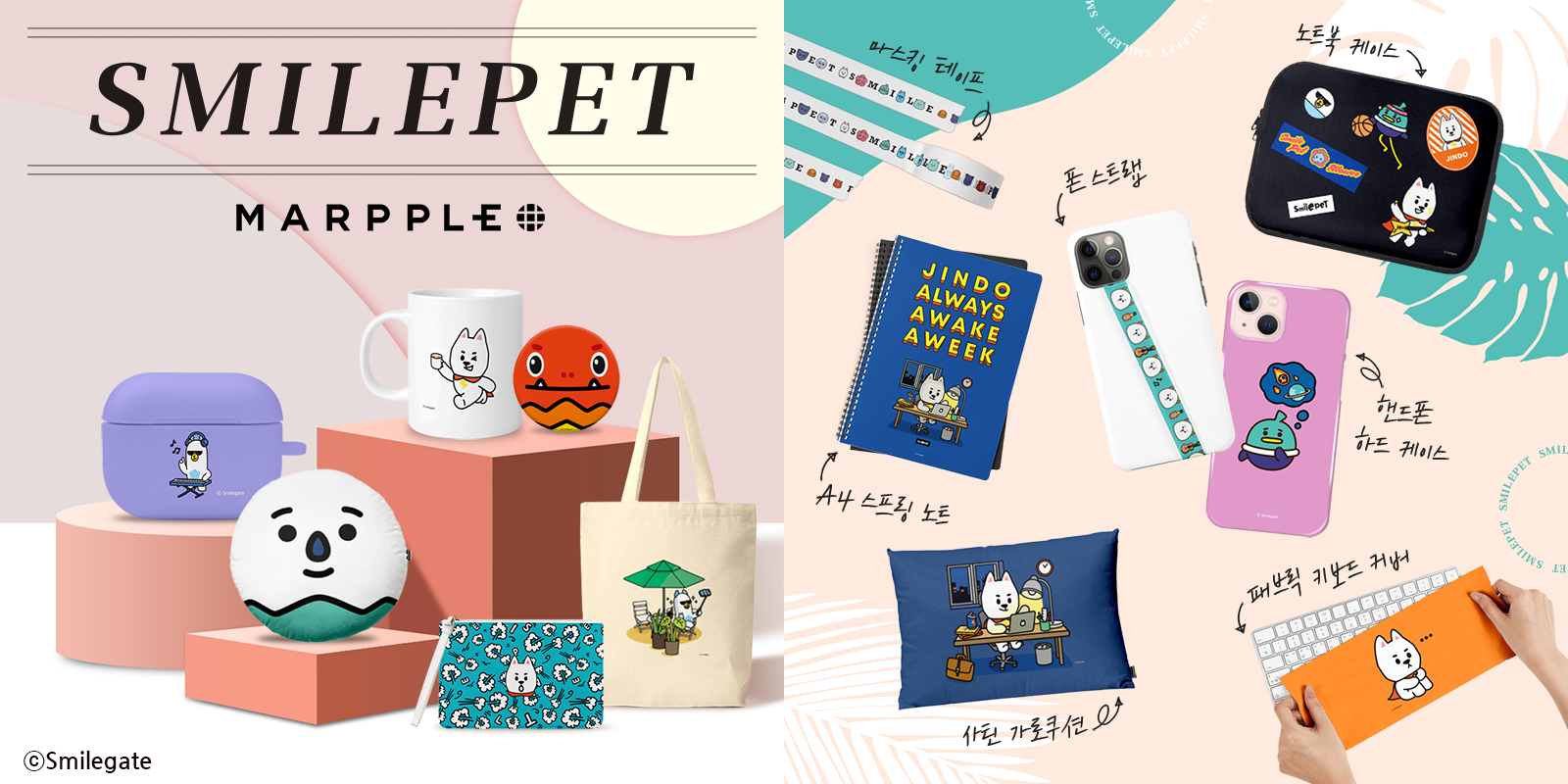 Smilegate Character IP 'Smilepet' Officially Launching Products in Col…
2022-08-19
■ Smilegate character IP Smilepet launching over 90 types of lifestyle goods in collaboration with goods store Marpple Shop
■ Connecting to consumers through a wide variety of practical and cute items, with an official store launch celebration event in progress
■ More collaborations with other brands based on the unique characteristics and world of Smilepet in the future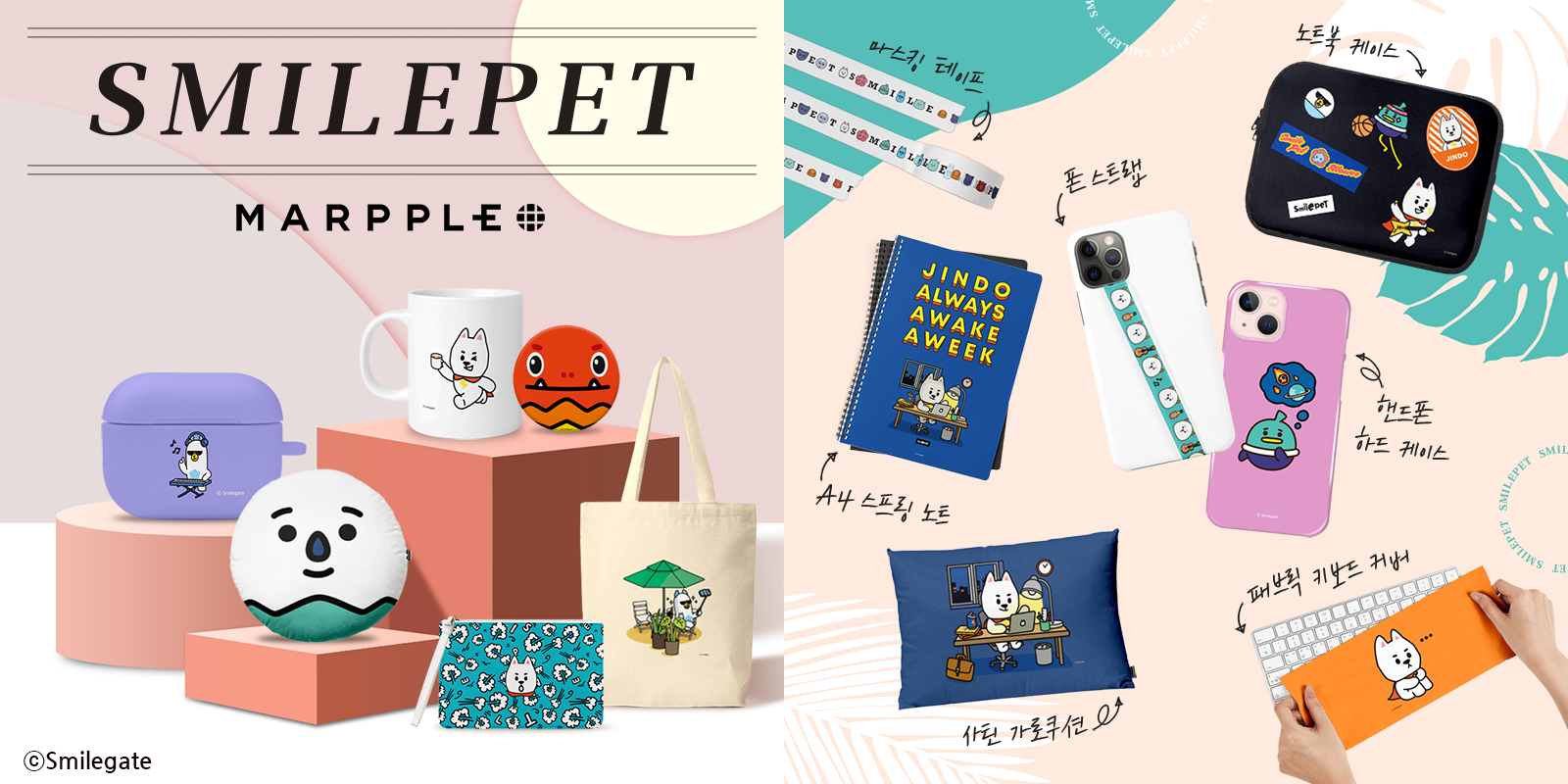 Smilegate announced on August 12 (Fri) that its character IP Smilepet will officially launch products in collaboration with creator goods store Marpple Shop(https://smilegate.marpple.shop/kr/smilepet?page=0).
Smilepet, a character intellectual property (IP) of Smilegate, is an army of supernatural animals that come from another universe. There are ten different types.
Marpple Shop is a goods commerce store with over 50,000 active creators and influencers, and it currently has over 1 million members. An official Smilepet store will be opened through this brand collaboration, and the store is planning to launch over 90 types of lifestyle items featuring practical and cute designs such as cushions, stationery, and mobile accessories.
Also, there will be a 10% discount promotion event lasting until August 24 to celebrate the launch. In the payment window, customers can enter specific keyword(s) in the field for a coupon code. Keywords will be provided through the official Instagram account.
An affiliate of Smilegate's Content Business Department stated, "We are excited to release various practical items that can bring joy to people's lives through this collaboration," and continued, "We are planning to continue to collaborate with even more brands in the future. You can expect Smilepet's wish for 'joy for humanity' to make waves."
[Introduction to Smilepet]
Smilepet is an army of supernatural animals from another universe, and there are ten types based on real animals such as Jindo dogs and cats as well as imaginary animals. They came to Earth to conquer it but have become enamored with humans and turned into playful friends to people, wishing for their happiness as they provide sympathy and comfort to people.
The characters consist Jindo, a confident Jindo dog, Elower, a strange and odd flower elephant, Dungdung, a worried mallard duck, Rumi, an SNS addict, Victure, a romantic busker, Bulsalah, hot-tempered and sensitive dinosaur, MC Perro, a stylish parrot, Sisi, a fortune teller cat, Ulivis, a principled owl, and Ulimis, a mystic healer.
Related Contents