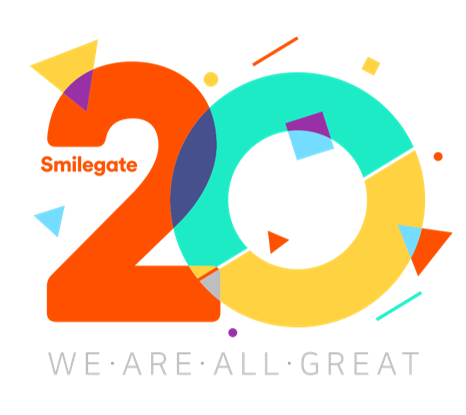 From the game company to the global entertainment company, the top con…
2022-06-16
- Various mega-value IPs such as Crossfire, Epic Seven, and Lost Ark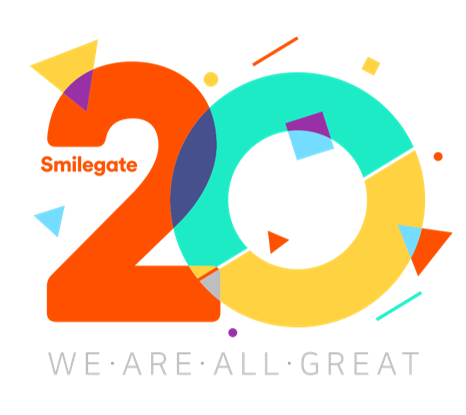 "We hope that Lost Ark will be an emotional and moving game that will leave gamers with a feeling like their first love" (Hyuk-bin Kwon, founder of Smilegate).
Smilegate, which has achieved the perfect balance with the trio of Crossfire, Epic Seven and Lost Ark, celebrated its 20th anniversary today (11th). During this time, the position of Smilegate has changed significantly. After a number of box-office hits achieved great performances in the global market, the company rose in position to surpass Nexon, NC, and Netmarble (referred to as 3N), the central axes of the game industry.
The so-called "SK2" (Smilegate, Kakao Games, and Krafton) is an emerging powerhouse in the game industry. Among the three, Smilegate has the longest history. Thanks to the global hits such as 'Crossfire' and 'Lost Ark' among PC online games and mobile games such as 'Epic Seven,' it is now commonly acknowledged to be a promising game company in Korea.
Smilegate has recently taken on new challenges for the future, such as a large-scale metaverse project, artificial intelligence (AI), and the virtual artist 'YuA.' A look at the past 20 years and the future of Smilegate is a look at the past, present, and future milestones of the game and entertainment industry.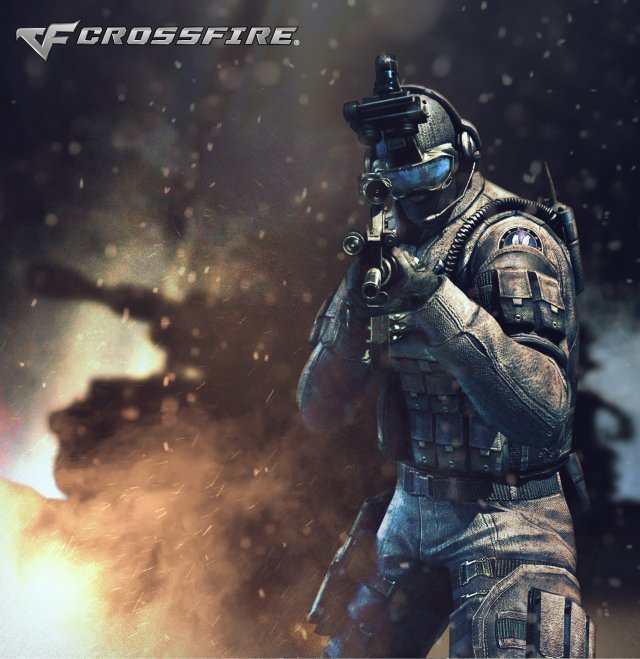 ◆Smilegate is now IP-rich in both name and reality
The global No. 1 first-person shooter (FPS) Crossfire, the mobile game powerhouse Epic Seven, and the PC massively multiplayer online role-playing game (MMORPG) Lost Ark which opened up a new horizon—all of these are Smilegate games.
The first intellectual property (IP) that comes up when talking about Smilegate is Crossfire, which is known as the global No. 1 FPS game. Crossfire has been loved by users worldwide for 16 years since it was first released in 2007, and it is the greatest contributor to Smilegate's current position.
Crossfire may not be a familiar name to the Korean public, but upon hearing of the performance that the game has achieved on the global stage, you can't help but be surprised that "a game like this was made in Korea." "Service in 80 countries around the world, 1 billion users globally, 8 million concurrent users, cumulative sales of $1.8 billion in 2020… " All of these overwhelming performance indicators were achieved by Crossfire.
Epic Seven is a mobile role-playing game (RPG) that was launched in 2018. It immediately took second place in sales in the domestic mobile game market and later became a global hit (blockbuster), reaching the top 10 sales rankings in both Western and Asian countries.
Smilegate achieved a good performance globally with Epic Seven's run, and was honored with the $50 million export tower award by the Ministry of Trade, Industry and Energy on Trade Day in 2019, followed by the $70 million export tower the following year.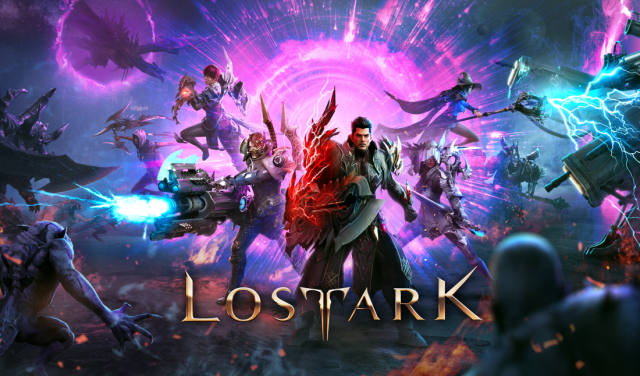 The topic IP, Lost Ark, has made Smilegate the hottest game company in Korea today. At the its launch meeting, Hyuk-bin Kwon, founder of Smilegate, said, "It is an emotional and moving game, just like a first love." Lost Ark is a PC MMORPG which cost more than 100 billion won and took over seven years to develop. Since its debut in 2018, it has become a big topic and swept six gold medals at the 2019 Korea Game Awards.
The popularity of Lost Ark has increased over time. Last year, it snagged the second-largest market share in Korea and it saw the highest number of simultaneous users in Korea, more than 260,000, in January of this year. Since appearing on the global market through the global game platform Steam in February, it's popularity has grown even more.
The highest number of concurrent users recorded by Lost Ark, 1.32 million, is unprecedented in the history of role-playing games (RPGs). For all game genres hosted on Steam, it ranks second in history. Owing to its popularity, the total number of Lost Ark users exceeded 20 million in March.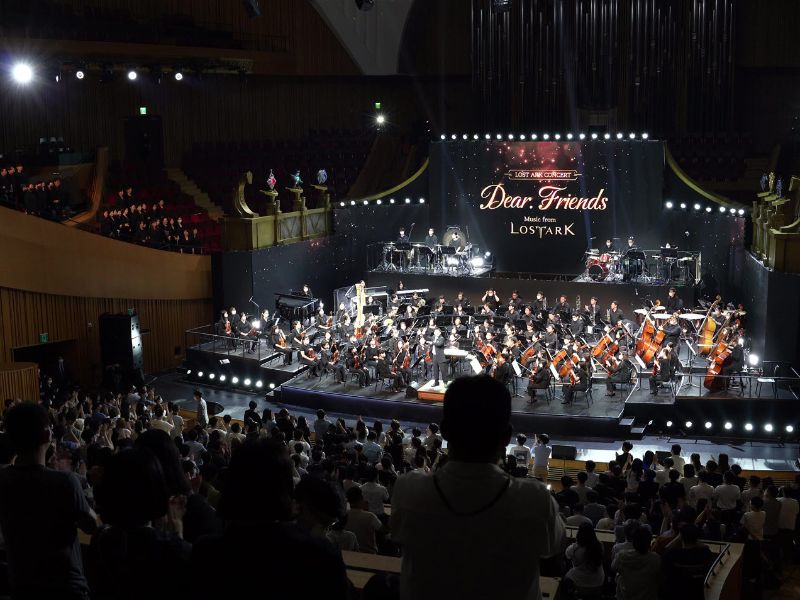 ◆ Smilegate, serve as a model for 'IP diversification'
Of particular note, Smilegate has taken a unique step in IP diversification, one of the hottest topics in the domestic game industry in recent years. Its core IPs have been transformed into various forms, including a drama, a theme park, e-sports, and a concert, and it has achieved a great success in each field.
The drama Cheonwolhwaseon, based on Crossfire, is arguably the biggest hit among video content using game IPs. Since its release in China in 2020, it has surpassed 2 billion views. Since last year, it has been available to watch on the domestic online video platform (OTT) Watcha.
In September of last year, an offline theme park based on Crossfire, 'Hwaseon Battlefield,' was opened in Guangzhou, China. The Hwaseon Battlefield is about 3,000 pyeong (apprx. 9917m2) in total and consists of a survival battle experience, virtual reality (VR), a kids zone, food, and a Merch store.
Smilegate's various IPs are also seeing great success in e-sports. CFS (CROSSFIRE STARS), a global e-sports festival celebrating the 10th anniversary of Crossfire last year, became the most successful e-sports event in FPS history by connecting game fans from all over the world, including China, Europe, North America, the Middle East, Southeast Asia, and South America. .
Last year, Epic Seven held 'Epic Festival 2021, a global e-sports festival for users all over the world, with the 'Arena World Championship (E7WC)' as the main event. With total prize money of $50,000, 16 named users from Korea, Asia, Europe, and other global servers participated in the competition and competed fiercely.
On the 3rd of June, Lost Ark successfully wrapped up its OST concert, 'Dear Friends,' where viewers could enjoy various pieces from the original sound track (OST) of Lost Ark with a full orchestra performance. This concert left a strong impression and great memories for not only 1,200 audience members who visited the concert hall in person, but also the 210,000 ROA fans who watched it online.
The cumulative number of views for the concert video exceeded 1.7 million in about three days, and it was recognized as a representative example of widely publicizing the position of the game as a 'comprehensive art.' As Lost Ark has many worldviews and a solid and moving storyline, various IP diversifications are expected in the future, including animation and live-action films.
Related Contents