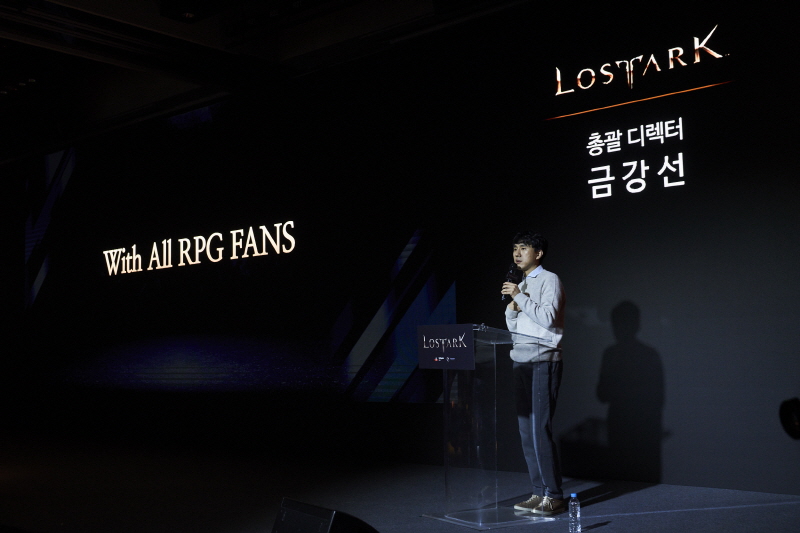 Lost Ark Unveils Roadmap for "Season 2: Paradise of the Undreams" Upd…
2020-01-13
 
■ On January 11, "Luteran New Year's Thanksgiving Ceremony" held by 230 Lost Ark users at Gwanghwamoon Four Seasons Hotel
■ Smilegate RPG Director Keum Kang-sun promises "We will develop a game that users can play with pride."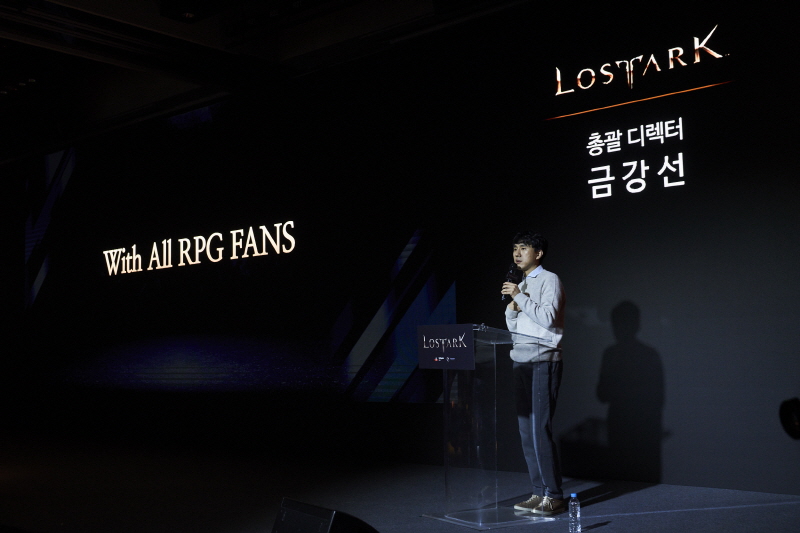 <Keum Kang-sun, Smilegate RPG Director>
[2020-0113] Blockbuster Hack & Slash MMORPG Lost Ark, developed and serviced by Smilegate RPG (CEO Chi Wongil), successfully held a user conference "Luteran New Year's Thanksgiving Ceremony" for the Lost Ark fans. In this event, Smilegate RPG announced an improvement plan focusing on communication with users, and presented the long-term update plan, 'Season 2: Paradise of the Undreams', to confirm the new vision of Lost Ark.
The thanksgiving ceremony was held with 230 Lost Ark users at the Four Seasons Hotel Grand Ballroom in GwangHwaMoon on Saturday, January 11. The event was to celebrate the New Year of 2020 along with the first anniversary of Lost Ark's launch. It was full of a variety of programs, including a mini-concert that played the Lost Ark OST and quiz competition with various prizes. In particular, the "Lost Ark All-Star Match," which was held as an event match for the Lost Ark Royal Roaders quarterfinals, provided fun and further boosted enthusiasm.
Director of Smilegate RPG Keum Kang-sun went on stage to announce the operational improvement plan and 2020 update roadmap that will bring new changes to Lost Ark. Director Keum Kang-sun thanked the fans who have loved Lost Ark for a year. He also introduced Lost Ark's vision through the 2020 update 'Season 2: Paradise of the Undreams' presentation. The 2020 update plan highlights about expanding communication with users. He clarified that the developers and the users are making the game better together.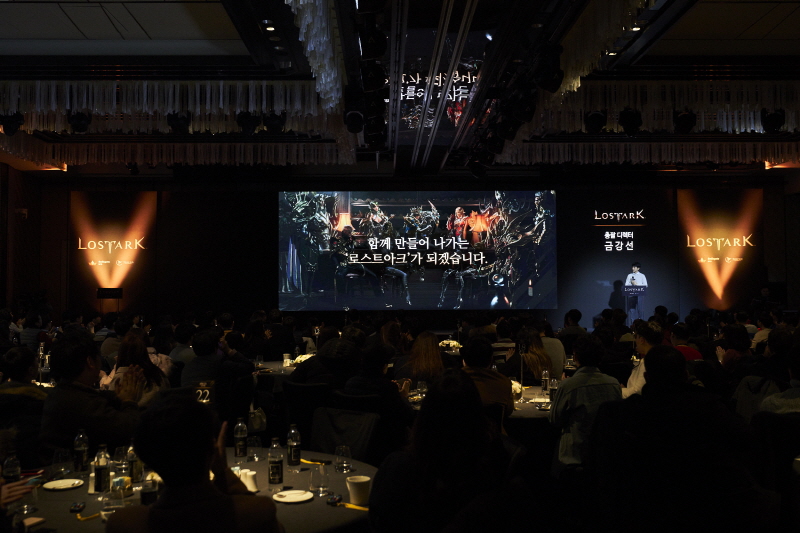 According to the announcement of director, Keum Kang-sun Lost Ark will greatly expand communication channels with users in the future. To this end, we will hold small user meetings more frequently to listen to users' voices and release a developer's commentary written by the developers before proceeding with the update to provide sufficient explanation. It also introduces a survey system and a process that can directly reflect users' opinions when producing avatars to expand opportunities for users to participate in game improvement.
There is also a solid update plan to go on in 2020. In addition to introducing new content in 2020, Smilegate RPG said it would also focus on further refining and optimising the current contents of Lost Ark, which will present more advanced Lost Ark. The core contents released today were 'Expeditionary Territory', which allows you to decorate and develop your own territory, and reorganisation of life and sailing content. The PVP Island 'Initial Island' and the new marine dungeon 'The Gate of Paradise' was highly acclaimed.
The long-term update plan "Season 2: Paradise of the Undreams" for after 2020 was also introduced. Lost Ark will showcase a variety of content, including a new episode "Kadan", two new classes, and a new continent "Papunika", through Season 2. In particular, the fixed gender class will have a new gender. Not only change in the gender, but new skills and operation methods will be presented as a new class level. Also, a large-scale raid content 'raid of the commander' that aggregates the output of Lost Ark will be developed.
The CEO of Smilegate RPG Chi Wongil said, "Lost Ark started service with the motto 'For All RPG Fans'. Lost Ark will now thrive on with the vision of 'With All RPG Fans' and make a more fun complete game. We promise that we will communicate more with our fans and make you proud the playing this game.
For more information on Lost Arc, visit the official website(www.lostark.co.kr).
#Smilegate #Smilegate RPG #Lost Ark #Blockbuster Hack & Slash MMORPG #Lost Ark user conference #Luteran New Year's Thanksgiving Ceremony #Lost Ark Thanksgiving Ceremony #Lost Ark Update #Lost Ark Season2 #Paradise of the Undreams
Related Contents