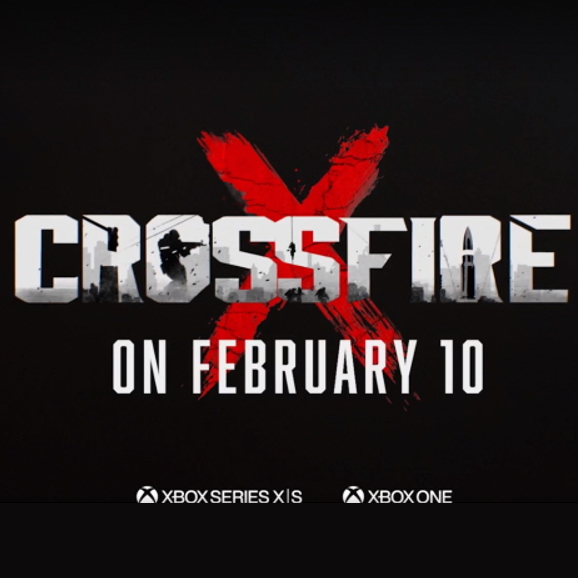 Next Year to be Hot for Smilegate with the Global Expansion of "LOA" a…
2021-12-17
■ Lost Ark to officially launch services next February through global game platform "Steam"
■
"CROSSFIRE" IP "takes aim" at the global console market by targeting North America and Europe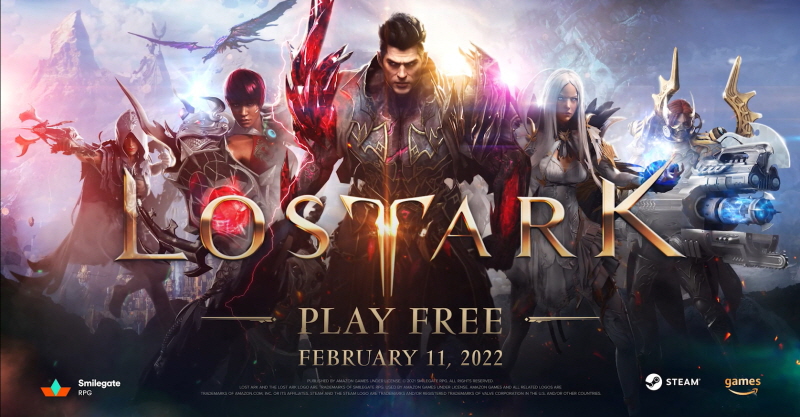 Smilegate is aiming for a new leap forward next year with the release of "Lost Ark" on Steam and the launch of "CROSSFIRE X."
Smilegate subsidiary Smilegate RPG and global gaming company Amazon Games recently showcased the new trailer for Lost Ark at "The Game Awards 2021 (TGA)" held in the US in Los Angeles and revealed the official launch schedule for major global regions including Western markets.
Favorable reviews for Lost Ark during CBT… "Overwhelmingly positive" Steam ratings
According to the announcement at TGA, official services for Lost Ark will begin this coming February 11, 2022 in North America, Europe, South America, and Oceania through game platform "Steam" to target global markets.
Since its domestic release in November 2018, Lost Ark has rewritten the history of Korean online PC MMORPGs, recording 350,000 maximum concurrent users and 1 million pure monthly users. With the announcement of this launch schedule as its declaration to officially enter the global gaming market, anticipations are high that it will flourish as an IP loved by users beyond existing Korean, Japanese, and Russian game markets to all around the globe.
In particular, Lost Ark has already confirmed explosive interest from local users through a large-scale closed beta test (CBT) conducted in the region from the 4th to the 11th of last month, giving the green light to successful future prospects. Over 95 percent of users who participated in the test gave positive ratings with Lost Ark achieving the highest Steam user rating of "overwhelmingly positive" and also ranking seventh on Steam charts with over 88,000 maximum concurrent users despite it being a closed beta test with restricted participation.
Following the encouraging reception so far, both Smilegate RPG and Amazon Games will continue to focus on their capabilities and work together closely so that Lost Ark can successfully settle in major global markets. Securities analysts predict that Smilegate RPG will officially prepare for its initial public offering (IPO) if Lost Ark succeeds in the global market.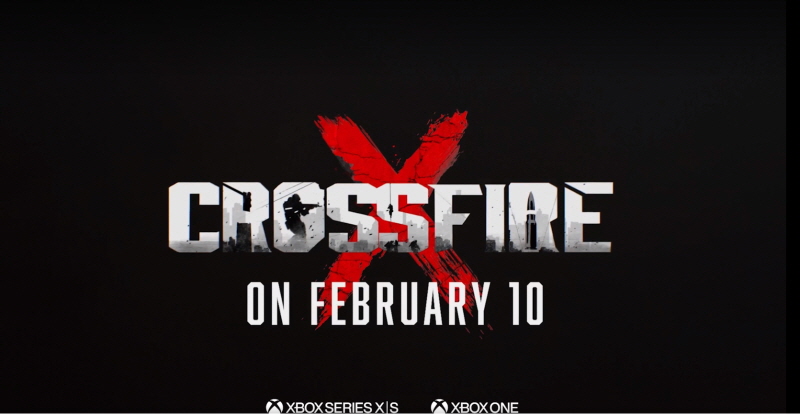 Smilegate is also preparing to launch a new game following the global expansion of Lost Ark. At TGA, Smilegate unveiled a new trailer and official launch schedule for "CROSSFIRE X," a new console FPS game to be developed and serviced by Smilegate Entertainment, a subsidiary of Smilegate.
A console game based on Smilegate's mega-hit IP "CROSSFIRE"
According to this announcement, CROSSFIRE X will be simultaneously released in all regions through next-generation Xbox consoles Xbox Series X, Xbox Series S, and Xbox One this coming February 10, 2022.
The two-minute trailer presented at TGA revealed a cinematic battle scene, reminiscent of a movie, based on the CROSSFIRE worldview where fictional global military corporation "Global Risk" and "Black List" are at odds and naturally connects to CROSSFIRE X's single campaign play, drawing attention from gamers around the world.
CROSSFIRE X is the first next-generation console game based on Smilegate's mega-hit "CROSSFIRE" IP. CROSSFIRE X uses "Unreal Engine 4" to embody the best technology that draws out dynamic strikes based on beautiful graphics. In addition, it boasts a variety of content unique to CROSSFIRE X including a new single-player campaign based on the CROSSFIRE worldview, multiplayer content created with development skills from the original, and an independent character growth system called "Tactical Growth system."
The single-player campaign, in particular, is the first to bring the CROSSFIRE worldview to life, undertaken and brought closer to perfection by Finnish developer "Remedy Entertainment." Having proven its outstanding production and immersive storytelling capabilities through the "Max Payne" and "Alan Wake" series, Remedy Entertainment is expected to create great synergy.
Smilegate Entertainment will be fully prepared for its official release this coming February 10th and plans to provide the best gaming experience to users around the world. New achievements for the CROSSFIRE IP are anticipated, particularly with the highly popular Xbox series among Western users in North America and Europe.
Related Contents