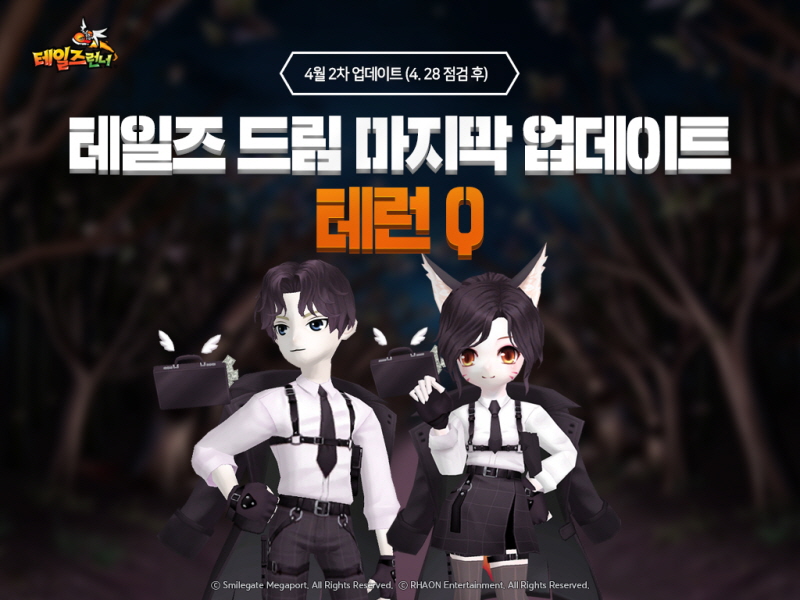 Smilegate "Tales Runner" Launches New Event for Children's Day!
2021-04-28
※ This article was written on April 28th, 2021
■ Henry III's plan for finding innocence for the people of Tales Land!
■ Tales Runner Q, challenge to guess the names of maps by looking at enlarged pictures!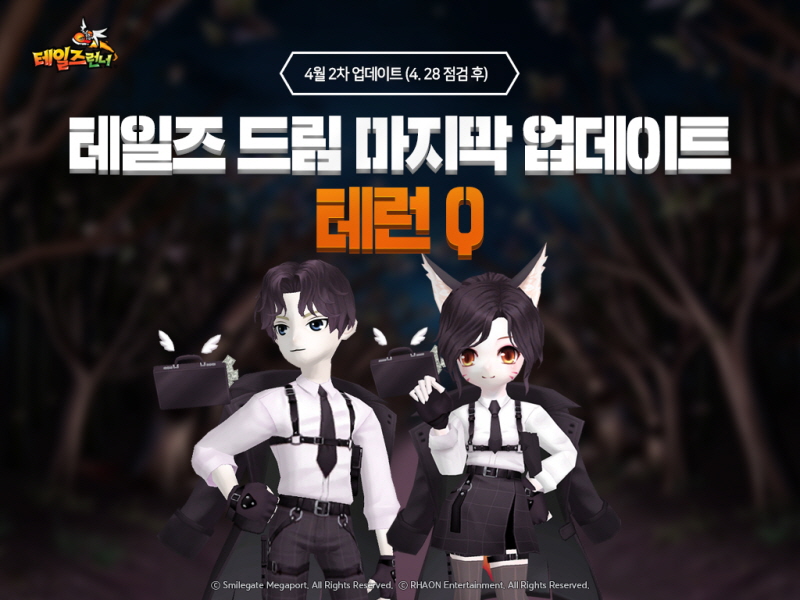 [2021-0428] Smilegate Megaport (CEO Ina Jang) announced on the 28th (Wednesday) that it will hold a Children's Day event and a unique quiz event called "Tales Runner Q" on its popular online racing game "Tales Runner" (developer RHAON Entertainment).
The Finding Innocence event is about users helping Henry III, who is worried about residents of Tales Land gradually losing their innocence. Users are asked various requests from NPCs in the park and play different maps to fulfill them. Users must deliver items obtained in the process to the residents. Runners who fulfill the requests will be given an item called "Innocence of Tales Land". You can use this item to acquire other Tales Dream items such as the "Doogeun Doogeun jackpot box", "Dream fragments", and "Treasure Key of Dreams".
The Tales Runner Q event will be held until the 12th of next month to commemorate Children's Day. It is a quiz in which users guess the answer based on various images, unlike previous quizzes in Tales Runner. Users need to guess the map based on images of certain architecture or specific characteristics. Depending on the score, users can obtain the "Tales Runner Q coin" and "Tales Runner Q gift box", which they can use to obtain the "Adult Dinosaur" and "Kid Dinosaur" special parts.
A number of new items have also been added. The Daydream brooch and Blue Ripper set was added as the fourth Tales Dream capsule, and the Elizabeth pet and parasol set were added. In addition, three types of "undercover packages" with the concept of secret agents were added to the store.
In addition, a new item exchange coupon that allows users to obtain items up until the fourth quarter of last year was added to the store under the name of "4th Trading Coupon".
Smilegate Megaport team leader Kim, Yu-jin said, "We prepared events to celebrate the innocence of children and spread joy on Children's Day. We hope many people will enjoy the events and feel happy".
RHAON Entertainment Park Han-soo said, "Tales Runner Q will be an easy quiz for Tales Runner fans. Please enjoy this image quiz and we will try our best to provide more fun content in the future".
For more information on the update, visit Tales Runner's official website (http://tr.game.onstove.com/). "Tales Runner" has been serviced since the summer of 2005 and currently is a steady-selling online game with 17 million users.
#Smilegate #Smilegate Megaport #Online Racing Game #Tales Runner #RHAON Entertainment #Finding Innocence Event #Tales Runner Q
Related Contents