Can a Korean game become popular in Japan which is considered a global game powerhouse? You can speculate the potential of Korean games in Japan through Korea's representative MMORPG Lost Ark.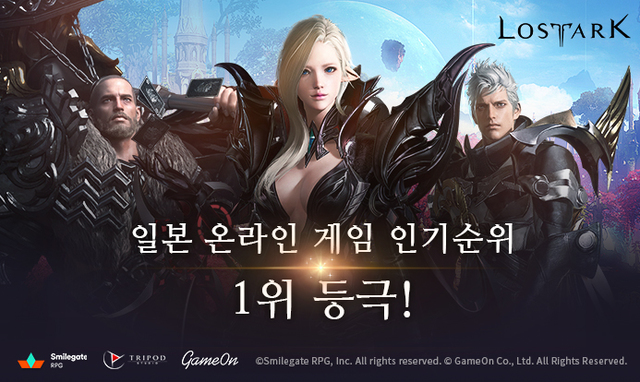 Lost Ark became the No. 1 online game in popularity in Japan with abundant interest from Japanese gamers, two weeks after its launch. We took a look at how Lost Ark, coined a "god game" in Korea, is successfully performing in Japan.
| Japanese game market, resurgence of online PC games
Japan is one of the world's top three game markets after the U.S. and China. It is a huge market that exceeds 20 trillion won as of last year. Traditionally, the size of the console games and PC package markets have been overwhelmingly large, and social/casual games using IP familiar to Japanese gamers were popular in the mobile game market.
In the case of online games, Korean game developers have targeted the Japanese market since the 2000s. However, the proportion that online games take up was small compared to the entire market in Japan, and success was limited to mobile platforms. This trend started to weaken after 2018 due to the massive expansion of Chinese mobile games. Large online games based on PC platforms like Lost Ark have started focusing on the Japanese market again since last year. Japan's e-sports market is expected to grow 26.2% annually until 2023, leading the growth of the PC online game market in Japan.

| Over 100,000 pre-registrations before open service, Lost Ark's unprecedented success
<Lost Ark, Japanese game introduction trailer>
Smilegate RPG announced Lost Ark's service to Japan with Japanese publishing in July of last year. Concerns about PC games not performing well was needless. In July of this year, 50,000 testers were recruited and users who participated in the closed beta test gave positive feedback. It received positive reviews for its immersive scenario, various contents, and customizable skills based on personality.
Reviews were positive for the quarter view where divisive opinions were originally expected. The diverse camera movement and abundant options make it easy for first-time users to play while minimizing problems.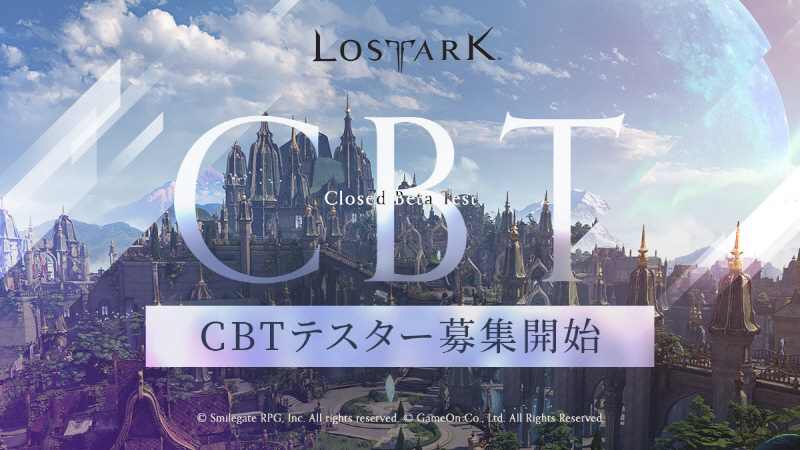 <Closed beta test with 50,000 testers>
User satisfaction with the test period led to expectations for the official release. Pre-registrations along with the CBT attracted 50,000 people in the month of July alone. As positive reviews continued, the number of pre-registrations more than doubled in two months, surpassing 100,000. This type of response was described as "unprecedented". Users responded very enthusiastically to Lost Ark, even though pre-registrations for PC online games are uncommon in Japan. Lost Ark opened service in Japan on September 23rd.
What is the secret to the success of Lost Ark in Japan, a place referred to as the "barren land for PC online games"?
| Barren land for online games, solution through localization

The secret to Lost Ark's success in Japan is "localization". Since Japan is a traditional gaming powerhouse, it is important to know the tendency and culture of Japanese users. Prior to its launch, Lost Ark worked with the Japanese publisher "GameOn" to make localization efforts to suit Japanese users.

<Lost Ark Japanese character voice actors introduction video>

One localization effort is the use of local voice actors. Prior to its launch, it announced the voice actors responsible for the voices of 36 characters, and interviewed voice actors for Beatrice, Aman, and Carmine.
These are the top voice actors in Japan. "Yuki Kaji" who did the voice for Eren Yeager in "Attack on Titan" did the voice for "Aman", and voice actors like "Yuchi Nakamura" from the Fruits Basket series, and Sayaka Ohara from "xxxHOLiC" participated. They increased the level of localization by recording not only in-game dialogues, but also detailed character expressions and sound effects.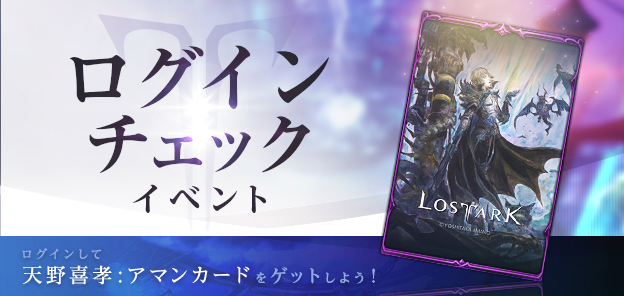 <Famous illustrator Yoshitaka Amano x Lost Ark collaboration event>
An illustration project aimed toward Japanese users was done as well. "Yoshitaka Amano", who is famous for his illustration in the popular game Final Fantasy series, collaborated with Lost Ark for a special illustration. The illustration was implemented into card items that were presented to every new user.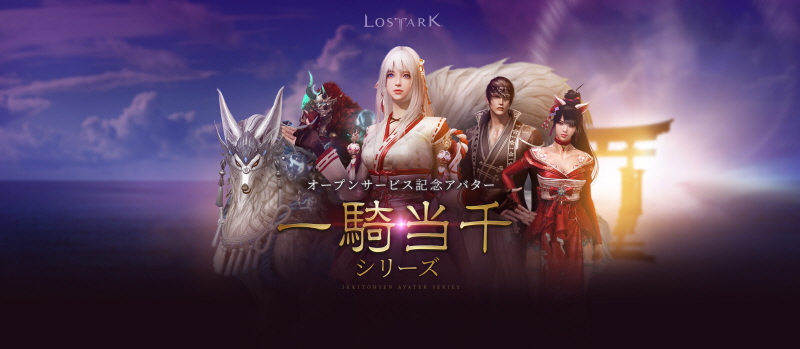 <Lost Ark Japanese server avatars and mount>

Japanese versions of content were made in efforts of localization. Special avatars in traditional clothing and armor, and the special mount Yoho, modeled after the Shiba breed of dog were made. In addition, various contents such as decoration wallpapers have been introduced for further localization.

| Japan and Russia, to a wider global stage

Lost Ark became the No.1 online game in popularity on the Japanese gaming website "Online Gamer", two weeks after its launch in Japan. It was also selected as the No.1 title on the "For Gamer" website which has 65 million average monthly visitors and reviewed to have perfect early-stage success. The official CM video has more than 3 million views on YouTube, proving the popularity of Lost Ark.
The game's system and composition are also receiving favorable reviews. Its vast worldview, intricate storyline, hack & slash genre, Chaos dungeon, and PVP content "Battlefield of Proof" are solidifying its position in Japan.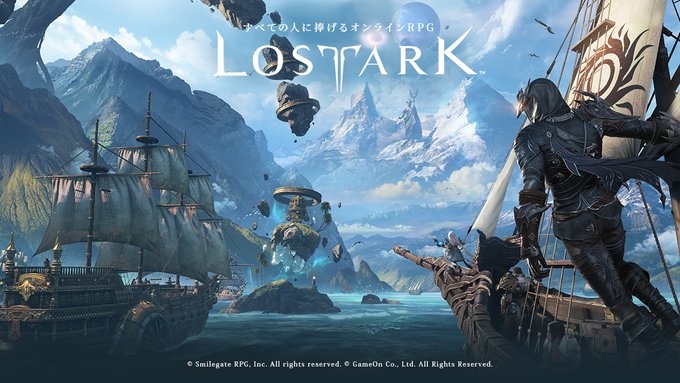 Lost Ark successfully launched its service in Japan and Russia last year. We anticipate its success as Korea's representative hack & slash MMORPG in the future on a wider global stage.

EDITOR's COMMENT
#Lost Ark
Lost Ark is a blockbuster hack and slash MMORPG developed by Smilegate RPG and launched on November 7, 2018, in Korea. It is a masterpiece PC MMORPG game with a total development period of about seven years and a development cost of about KRW 100 billion. It features high-quality visuals and a unique combat system (Tripod) that maximizes the pleasure of hunting.
It has recorded 350,000 simultaneous users within a week of launch. It has a wide range of fun elements such as a vast worldview encompassing the East and West, in-game directing that changes environmental factors according to users' actions, and dungeons with cinematic elements. The game has won many major awards, including the 2019 Korea Game Awards and the 2018 G-RANK Seoul Awards.
#Smilegate #Smilegate RPG #Lost Ark #Lost Ark Japan #Lost Ark Japan Server #Japanese Online Game #MMORPG #PC MMORPG #PC Online Game #Game Localization
Related Contents