■ Egypt's Anubis Gaming, Team Miss and Europe's EXCEPTIONAL, Lazarus teams clash for $50,000 prize money
■ Who will win between last year's winner Lazarus and strong contender Team Miss?
■ Special event match in different game modes between Black Dragons vs Anubis Gaming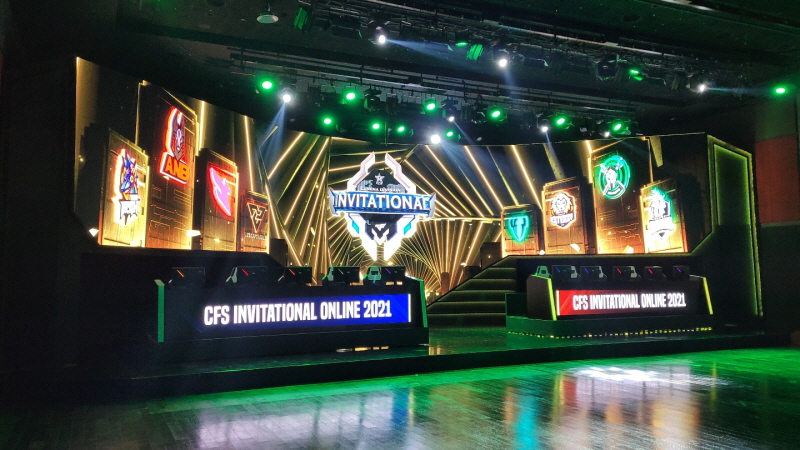 [2021-0625] Smilegate Entertainment (CEO Ina Jang) announced on the 25th (Friday) that it will begin the "CFS Invitational Online 2021 EUMENA (Europe/Middle East-North Africa)" (CFSI 2021 EUMENA) where top CROSSFIRE professional teams will compete.
The four-day CFSI 2021 EUMENA from the 25th to the 27th, will feature Egypt's Anubis Gaming, Team Miss and Europe's EXCEPTIONAL, and Lazarus. The opening game will be held at 11 p.m. on the 25th (Korea time zone) between Egypt's Team Miss and Europe's EXCEPTIONAL which is a new team created by Luca Bayati aka "SEVEN" and Devin Ince aka "Snox", both previously from Team Golden V.
The CFSI 2021 EUMENA will carried out by group stage and playoffs. Both sides will be ranked at the group stage on the 25th and 26th. In the playoffs on the 27th, teams will face off according to their rank from the previous stage in a step ladder manner to win 2 games out of 3. In the final, the winner will have to win 3 games out of 5.
In addition, the playoffs will feature an event match between Black Dragons, the first-place team in the "Brazil CFEL 2021" season 1, and Anubis Gaming, the first-place team in the "West CFEL 2021" season 1.
To prevent the spread of COVID-19, all games will be held online and broadcasted in a total of three languages. The official CFS YouTube channel and Twitch will be broadcasted in English and the YouTube "Z8games" channel in Portuguese. The Douwi, Huya, Penguin, Kwai Shou, and Billy Billy channels will be broadcasted in Chinese.
English commentary will be provided by Branden Valdes, the commentator for LCK. Portuguese commentary will be provided by Daniel Polidoro aka "Danimal", who has won the 2018 CFS Grand Final and played until last year, to provide detailed commentary of the games.
More information about the event can be found on the official website (http://www.crossfirestars.com).
#Smilegate #Smilegate Entertainment #CROSSFIRE #CFS Invitational Online 2021 #CFSI 2021 #CFSI 2021 EUMENA #Anubis Gaming #Team Miss #EXCEPTIONAL #Lazarus #Golden V #Online Broadcast
Related Contents