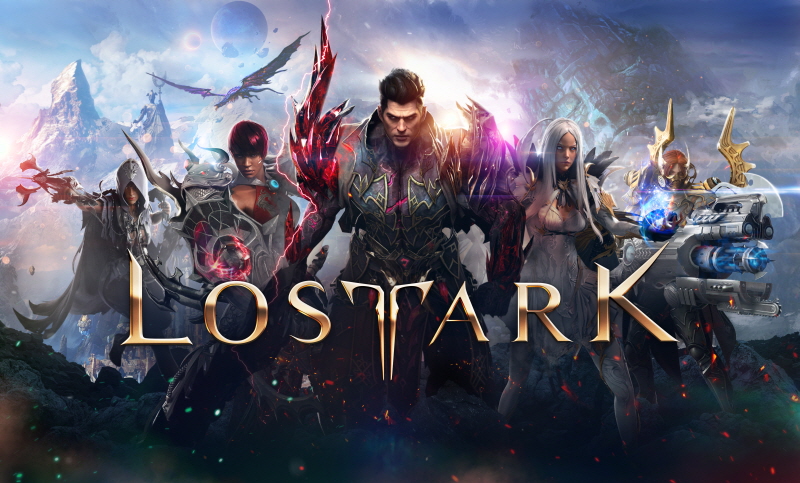 Lost Ark targets North America and Europe! Smilegate RPG announces pub…
2021-06-11
■ Smilegate RPG's flagship "Lost Ark" announces its entry into North America and Europe through Amazon
■ Major communication channels opened and large-scale closed test schedule released
■ Amazon Games chooses "Lost Ark" as its first major publishing title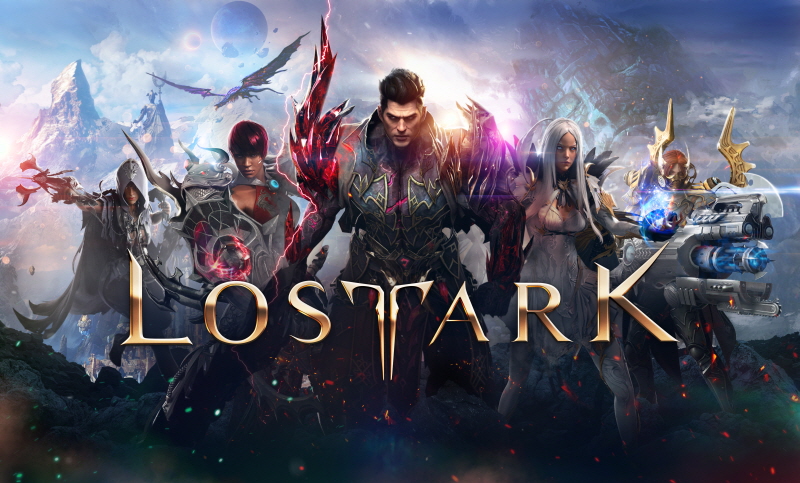 [2021-0611] A major MMORPG developer company, Smilegate RPG (CEO Chi, Wongil), and Amazon announced on the 11th, that they will publish Smilegate RPG's flagship "Lost Ark" in North America and Europe and conduct a large-scale alpha test (first closed test).
The announcement took place at 11 a.m. on Thursday (North America) during the global online game show "SUMMER GAME FEST 2021". According to the announcement, Amazon Games will exclusively service Lost Ark in North America and Europe within 2021 and the specific schedule is to follow.
Smilegate RPG and Amazon Games signed an exclusive North American and European publishing contract in August last year for major titles of Smilegate RPG. Both companies promised to cooperate closely in order to successfully launch in North American and European markets. Amazon Games chose Lost Ark as its first major publishing title, showing confidence in its success.
In addition to the announcement, Summer Game Fest revealed detailed information about Lost Ark, images, gameplay, and trailer videos. This received enthusiastic responses from about 350,000 gamers who watched the show.
Communication channels for adventurers in North America and Europe have been opened. There is the "Lost Ark Announcement Page" which will announce official news about Lost Ark in the future, various social media channels such as YouTube and Twitch, brand pages on the Amazon site, and store pages on game platform "Steam". On the brand page and Steam, you can also find the "Founder's Pack", which consists of alpha/beta testing rights and benefits that will help you with gameplay after the official launch.
The alpha test, a large-scale closed test, will be held from June 11th to the 16th. The test will be conducted through the global game platform Steam and is only available to adventurers who have pre-reserved the Founders Pack and those who applied to be testers. They will only be able to play a part of Lost Ark's contents. The two companies are fully prepared to support voice and text in English, as well as text in French, German, and Spanish for adventurers in the Western world.
Christoph Hartmann, VP of Amazon Games, said "Smilegate RPG's Lost Ark is a title that many users continue to play with in-depth content and vast scale. It's an honor to introduce such a great action RPG to North America and Europe for the first time. Amazon Games is dedicated to introducing its internally developed titles and high-quality games developed by top developers around the world, such as Lost Ark. Amazon Games is preparing a number of anticipated works that will excite users, and Lost Ark will be the first to do so".
Smilegate RPG CEO Chi, Wongil said "Amazon Games is the best partner with excellent service capabilities. We will do our best to combine the know-how on development and publishing to successfully continue services in the North American and European markets".
Amazon Games is an affiliate company of Amazon's gaming division and consists of executives and developers with extensive experience in the game industry. It is rapidly emerging as the new powerhouse in the global game industry by establishing strong publishing capabilities linked to Prime Gaming and Amazon Web Services (AWS), and the No1. global game streaming platform "Twitch," which has an average of more than 900 million viewers per month.
Lost Ark has received attention since its early release due to its scale and solid story. It has also been recognized as the best MMORPG representing Korea by winning six gold medals at the 24th Korea Game Awards. In addition, it emerged as the most popular game of 2021, thanks to proactive communication with users and its large-scale raid content.
Smilegate RPG's flagship "Lost Ark" is expected to grow globally following its introduction in the world's largest North American and European markets. Furthermore, it plans to expand its business to mobile and console platforms based on its outstanding development skills and become one of the best MMORPG developers in the world.
#Smilegate #Smilegate RPG #Blockbuster Hack and Slash MMORPG #Lost Ark #Amazon Games #North America and Europe Publishing #Summer Game Fest 2021 #Lost Ark Announcement Page #Founder's Pack
Related Contents