■ Preliminaries begin on the 7th (Monday) with Warcraft® III: Reforged™, as top-ranking global players including Jae Ho Jang, Joon Park, and Ju Yeon Jo of Korea compete
■ Signals the start of the race towards the Grand Final to be held from Thursday, November 5, 2020 to Sunday, November 8, 2020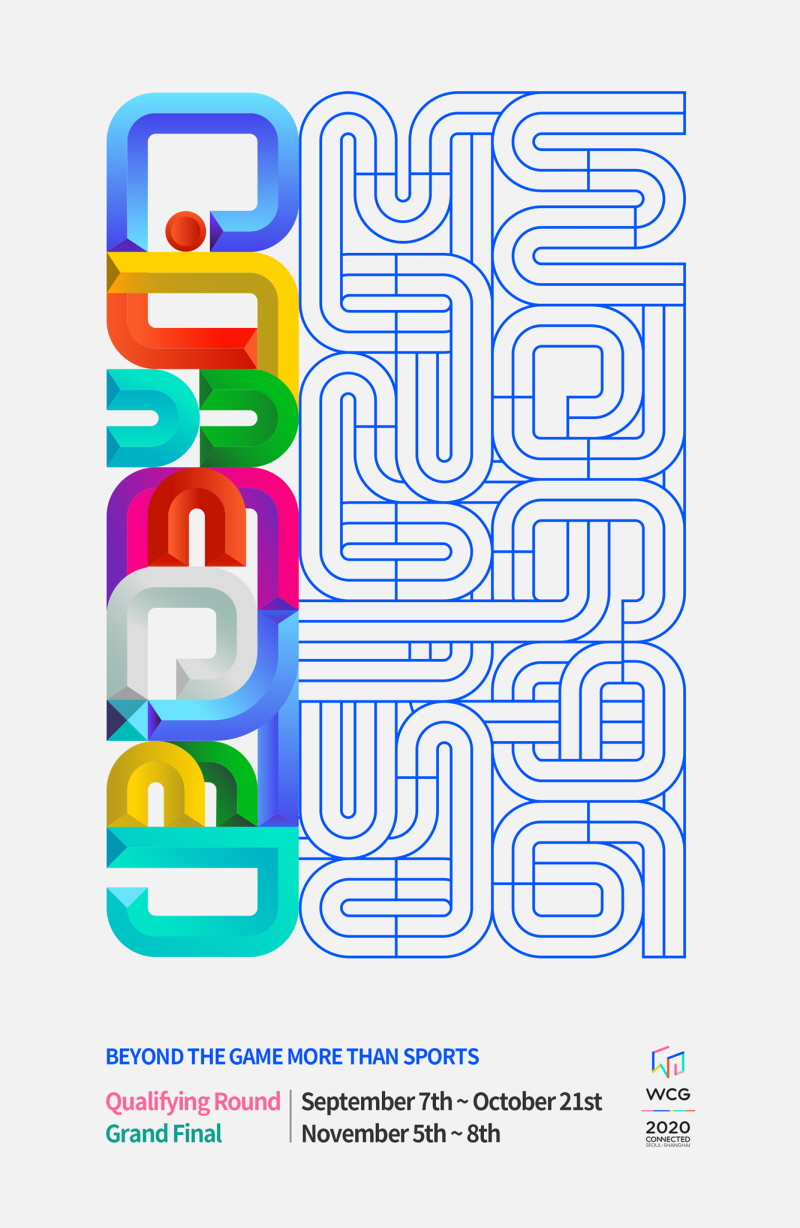 [Tuesday, September 15] World Cyber Games (WCG Co., Ltd., CEO Tae Geon Seo) announced the kick-off of "WCG 2020 CONNECTED" with "Moon" Jae Ho Jang's first preliminary match on the 7th, beginning the three-month-long race towards the Grand Final to be held from Thursday, November 5, 2020 to Sunday, November 8, 2020.
Official game titles for "WCG 2020 CONNECTED" (prize pool of USD 300,000) include Warcraft® III: Reforged™, CROSSFIRE, EA Sports™ FIFA Online 4, and Honor of Kings. Starting with Group A and Group B in the first round of preliminaries for Warcraft® III: Reforged™ on November 7 (Monday), intense competition is expected to win a ticket to the Grand Final. Preliminaries run until October 21 and will be streamed, worldwide, on 10 global platforms in Korean, English, Chinese, and Russian. All platforms can be accessed at the official WCG website (WCG.com).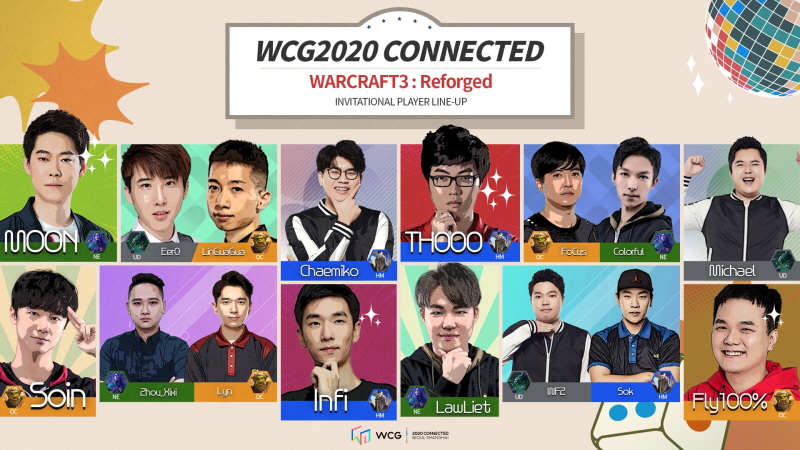 16 gamers from around the globe participated in the first round of preliminaries for the Warcraft® III: Reforged™ Individual matches on November 7 (Monday). "Moon" Jae Ho Jang, "Lyn" Joon Park, and "Lawliet" Ju Yeon Jo were amongst the gamers representing Korea as they went up against "Infi" Xuwen Wang and "TH000" Xiang Huang of China, who won a Gold and Silver medal respectively at "WCG 2019 Xi'an", sparking much interest as a battle of pride between Korea and China.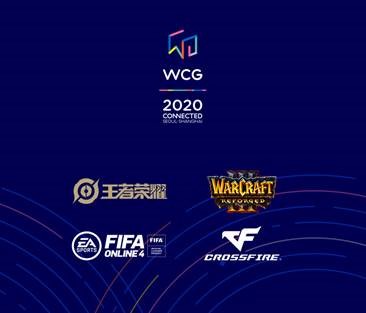 BJ DUCHI & BBUGGU, Big Win, and other creators, as well as Pro Gamer Chang Yeon Won and Commentator Seung Yeop Han will take part in a special EA Sports™ FIFA Online 4 battle between streamers in Korea and China. 10 teams from the CROSSFIRE Pro League will battle in the CROSSFIRE tournament, building anticipation for a high-quality match, and news that Honor of Kings will be held as an open tournament is garnering considerable interest from gamers in China.
"WCG 2020 CONNECTED" will be streamed globally through 10 platforms, including YouTube and Twitch, as well as Afreeca TV in Korea; Douyu, Penguin Esports, Huya, Bilibili, and Kuaishou in China; ASTRO in South East Asia; and GG!! in Russia.
Visit the official WCG website (WCG.com) for details on the official WCG game titles, tournament schedules, rules, and more.
About WCG
WCG, a global esports festival enjoyed by gamers around the world, has a vision of creating a better world by bringing "fun" to eliminate conflict. WCG hosts events with a variety of new content, creating a global festival that brings people together and can be enjoyed by everyone. WCG has been held annually since 2000 to 2013 and, after a six-year hiatus, successfully returned to Xi'an, China in 2019, marking the reemergence of WCG as a global esports festival. WCG 2020 CONNECTED will be live streamed simultaneously in Korea and China to present a safe way to enjoy and feel the intensity of the games in real-time and increase the level of online communication, elevating esports festivals to a whole new level with diverse content to be enjoyed by the general public.
#Smilegate #WCG #WCG 2020 #WCG 2020 CONNECTED #CROSSFIRE #Warcraft #FIFA ONLINE4 #Honor of Kings #eSports
Related Contents